The most unique combo of Southern and Asian influences this side of a Ludacris /PSY mashup "Gangnam and Beer", Quartet's ultra-high-end eats are served in a gigantic, mostly glass dining room providing panoramic views of the Willamette. The dining room floor is loaded with museum-like display cases full of vintage wine bottles and this glass art. These crazy hanging lights are everywhere. Don't they sort of look like those sentinel robot thingies from The Matrix? Ponder that while your bodily juices are filtered to use as energy in the reaping fields. Inspired perhaps by the Brad Pitt movie/ sleep aid, a river runs through the entire place. Or rather, a narrow little canal with various mini-bridges. As you well know, a river also runs through Portland, and nearly every area of the restaurant and bar offers a crazy view of it, as well as its marina and Ross Island Bridge. When you're done looking around, hit up the small-plates starters. Are you ODB incarnate? Perfect, because they also like it raaaaaaaaaaw, and serve beef tenderloin tartare, sashimi, sushi rolls, and oysters. You're someone else? Sucks, but OK: there are also these pork-belly "BLT" bites and crab hush puppies. Steaks range from this dry-aged NY Striploin to a bone-in Cajun rib eye, and come stacked with sides like house-smoked pork belly and lobster mac & cheese. These Dungeness crab cakes are slathered in truffled risotto, pork belly, and creole cream sauce. Making the one the B-52s sang about seem more like an "easy-listening lobster", this behemoth is known as Frank's Fried Lobster. And Frank is apparently effing awesome, since he decided to dip a full tail in batter, fry it, and plop it on a mound of polenta. And cocktails include this Ginger Sour w/ Bulleit & smashed ginger chunks, or the bourbon/ maple syrup Hawthorne, which is flavored with chocolate bitters, just like your fan-ta-ta-sy. ...Gangnam Style!
Recommended Video
This Mojito Hot Toddy Is the Destroyer of Colds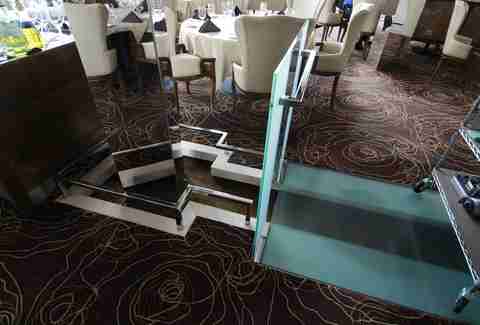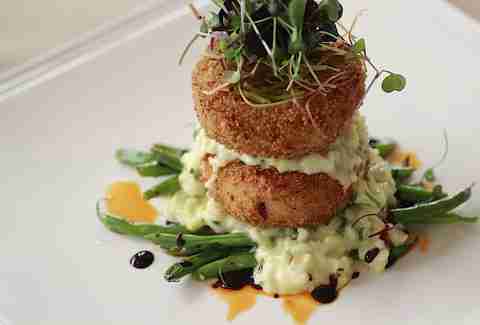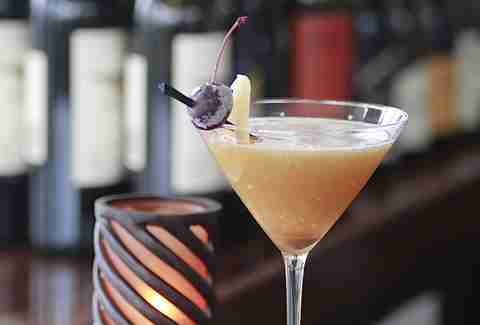 Previous Venue
Next Venue
Venue Description
1. Quartet
1910 SW River Square, Portland, OR 97201
The glass-walled dining room at Quartet is where head chef Kekahuna displays his years of experience in the business, crafting classic dishes with a modern twist that combines Southern and Hawaiian influences. There's also a fantastic wine list, available by the glass or bottle, should you have something special to celebrate.