It's good that Uncle Dick's is open super late (3a Tues-Sat), because their bacon-wrapped, topping-smothered, deep-fried hot dogs mean you may never wake up tomorrow anyway.

Located in a prime spot on the closed-off stretch of Ankeny (and taking full advantage of its picnic tables), the place is perfectly situated as an oasis for lost souls pouring out of the surrounding bars.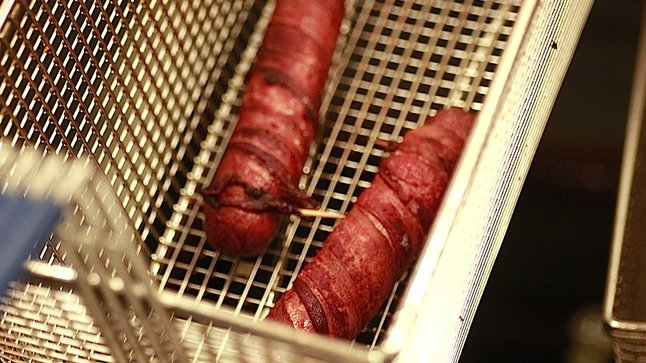 Unlike the ones at Uncle Vick's, each dog is treated with love, with the cook on duty wrapping and frying each to order.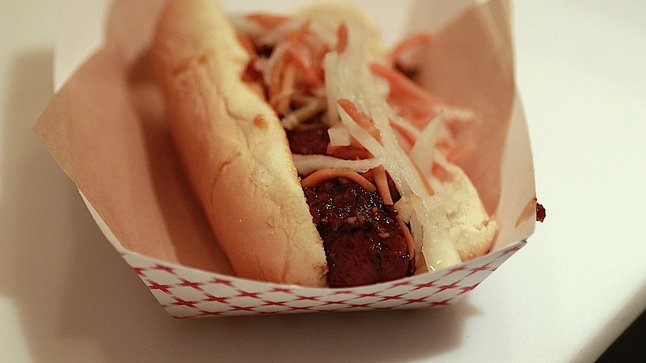 Signature radness includes The Frenchy at the top of the page with cream cheese & fried shallots, and this Ike. Covered in daikon & fish sauce, it's the only time "Asian fusion" and "dog" are acceptable together.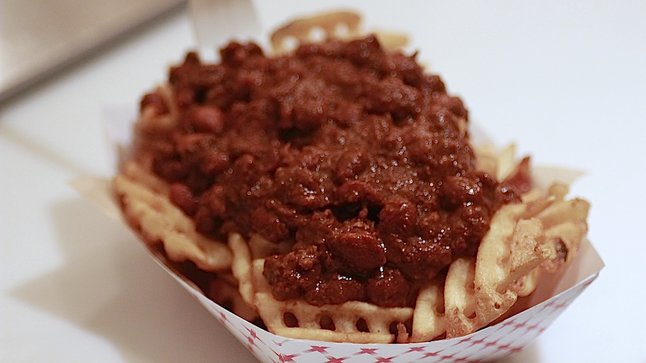 And if you're actually worried about your heart health, here's their version of a salad: a super healthy, totally paleo mound of waffle fries and chili (beans + potatoes + tomato = salad, right?).