As in many cities, SA's most popular restaurants are concentrated in a few areas, all within Inner Loop 410 -- Southtown, Alamo Heights, The Pearl, and Downtown are home to the lion's share of these. But locals who restrict their restaurant patronage to this limited geography are missing out on some great spots, both hidden gems and neighborhood mainstays. These 13 can't-miss eateries prove that when it comes to dining in San Antonio, there is no wrong side of the road.
Recommended Video
These Tacos Are Made for Dunking
Far Northwest
Lively and authentic, El Buc is a feast for all the senses. The Mexican seafood and signature cocktails are as visually satisfying as they are tasty, and are complemented by boisterous mariachis and dazzling decor.
North Central
Excellent barbecue is in ample supply throughout the Alamo City, but it's hard to beat the combination of atmosphere and expertly prepared meats and sides you'll find at Two Bros. For folks living between U.S. 281 and I-10 between the Inner and Outer Loops, Two Bros is an oasis in an otherwise rather desolate BBQ landscape.
Far Northwest/North Central
All of Silo's locations excel at creating a fine-dining experience without being stuffy or inaccessible. While the trio -- including the original location is in Alamo Heights -- are closely linked in their menus, each has its own distinct personality and vibe.
Northwest
Its name connotes gingham-checked tablecloths and potato salad, and Picnikins' lunch menu is fairly in line with that concept. But after dark, this UTSA-area bistro serves up things such as lamb shanks and salmon piccata, along with scratch-made desserts, in an intimate, relaxed atmosphere. It's a great choice for date night.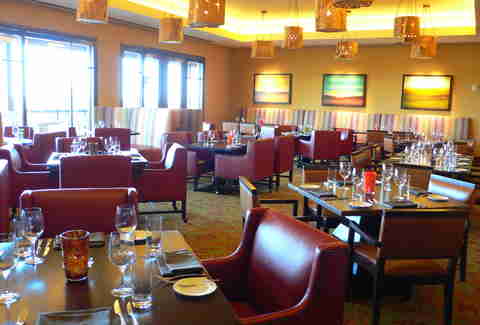 Stone Oak
The prestigious JW Marriott San Antonio Hill Country Resort & Spa is home to this outstanding steakhouse. Many ingredients are locally sourced, and its stunning views make 18 Oaks a fabulous destination for a special event or decadent and romantic night out.
Far Northwest
Serving both Shavano Park and Stone Oak, Wildfish is visually stunning and serves some of the best seafood and steaks in Greater San Antonio. A generous Happy Hour menu allows diners to enjoy apps and cocktails at a nice price.
Far Northwest
Folks living in The Dominion, Boerne, and Leon Springs love The Grill, where chef-owner Thierry Burkle completely busts the rude-Parisian stereotype. The food is amazing, and the atmosphere is as friendly as you would expect from an eatery on the edge of the Hill Country.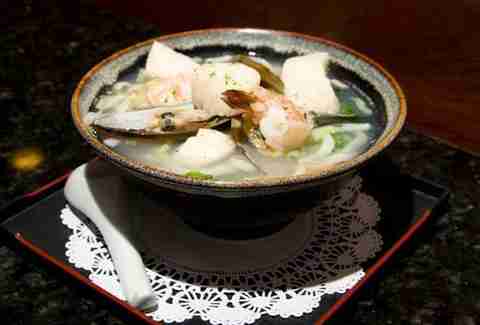 Castle Hills
Who says Happy Hour has to take place in Southtown or at The Pearl? Try this 78213 alternative, home of the Duncan roll, where sushi bargains abound seven days a week.
Far Northwest
Like its sister restaurant at The Pearl, Green at Alon Market offers diners big flavors from dishes that you will have a hard time believing are meat-free. Friendly and never preachy, not to mention affordable, Green will appeal to a broad range of palates.
Far Northwest
Family-owned and featuring an extensive beer and wine menu and large outdoor eating area, Pam's is a great choice for pairs or groups of diners who can't agree on what genre of food they're in the mood for. The extensive and eclectic menu could be a recipe for disaster in less deft hands, but Pam's thoughtful approach keeps everyone happy.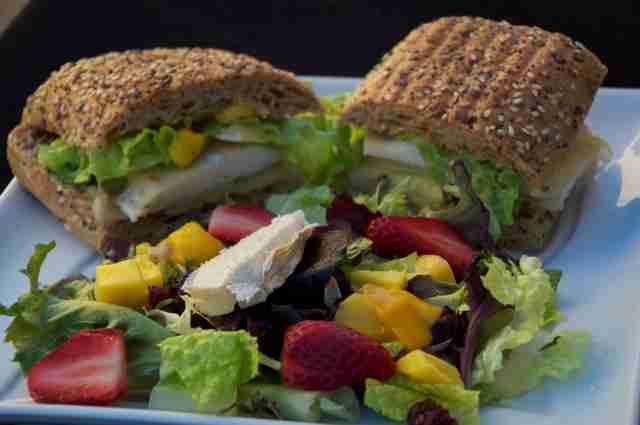 North Central
Soups, salads, and sandwiches anchor the menu, which also includes pizza, burgers, and comfort food, at this mom-and-pop restaurant where bread is baked fresh daily. No dinner service, so plan accordingly.
Medical Center
Abutting the Oak Hills Country Club just a smidge outside Loop 410 and Babcock, this casual strip-mall eatery is a no-frills breakfast and lunch spot that delivers fresh flavors at great prices.
Far West
Helotes is more than just a rustic, gorgeous Hill Country locale literally in SA's back yard. It is also home to this charming wine and tapas bar -- ideal for getting an out-of-the-city feel without going too far from home.
Sign up here for our daily San Antonio email and be the first to get all the food/drink/fun in the Alamo City.
 
Michelle Burgess is a San Antonio writer whose inherent lack of coolness renders her unfit to live inside the Loop. Follow her woefully infrequent tweets at @MishiBurg.