Scientists and moms have been saying it for eons: breakfast is the most important part of the day. The meal provides energy to power through the most miserable part of everyone's day, for God's sake. So wipe the sleep from your eyelids and take a seat, San Antonio; here's the definitive list of cheap-yet-tasty breakfast options in our city.
Recommended Video
Thrillist's Best (and the Rest): The Truth Behind the Saddest Cookbook Ever
Med Center
It's not Saturday in San Antonio until you've joined the Magnolia madness. Yes, the wait is terribly long, but isn't that what smartphones were invented for? Or use the time to authentically connect with another human you've brought with you, either way we support your decisions. You'll certainly get your money's worth here. For only $7.25, the waffles and eggs are a perfect combination of savory and sweet, and you might have enough cash leftover for a cup of coffee.
Alamo Heights
Being a reasonable human has its benefits. If you're ever in the mood,Twin Sisters is all about sensible portion sizes and healthy alternatives -- their fruit cups are not just for show. The Petite Breakfast comes with one scrambled egg, one slice of bacon, and your choice of one piece of toast, muffin, or pancake. This is not the norm for a city known for its... consumption, but for $4.39 the meal will leave you with room in your wallet and stomach.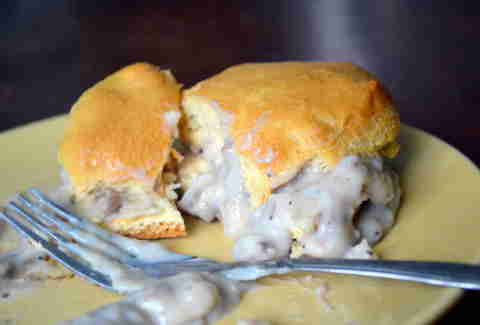 Olmos Park (& Other Locations)
Is there a better place to get your breakfast fix at 3am? The rest of the country has Waffle House for their degenerate breakfasts, but Jim's is better. For $4.99, the Pioneer Breakfast works as an excellent precautionary measure for your upcoming hangover and is served with two eggs and a biscuit covered in sausage and gravy. 3am me would pay much, much more for that.
Monticello Park
Pancake Joe's is for those of us who prefer our breakfast savory. Like their name indicates, the place serves excellent pancakes, but you should buck the trend and order a plate of Joe's Favorite. For $6.99, it comes with a mix of eggs, sausage, steak, green peppers, and onions served on top a massive pile of warm ranch potatoes. You won't have to eat for the rest of the day, we promise.
Downtown
Schilo's is as old as San Antonio, probably. So old, we're pretty sure Davy Crockett ordered a bowl of split pea soup here as a celebratory meal for solidifying Texas' independence from Mexico. Get the Papa Fritz Breakfast -- with two eggs, bratwurst (!), hash browns or grits, biscuits or muffins, and a choice of coffee or small juice... for $7.85, this is what Davy wish he had ordered rather than the split pea. If you aren't inclined to take a morning nap after that monster meal, take a stroll through SA's storied downtown afterwards.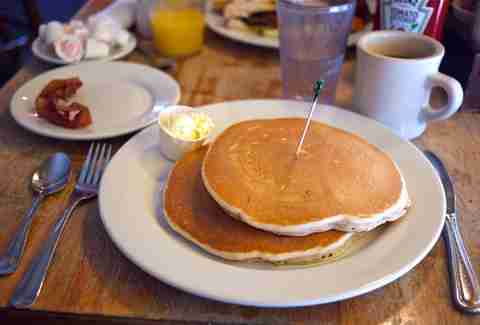 Northwest
Pro tip: keep it simple at Courtyard. Get the $5.79 buttermilk pancake plate with a side of bacon. Feel free to dip said bacon in the abundant maple syrup and live in breakfast bliss. You can not make pancakes this good at home, so don't even think about trying.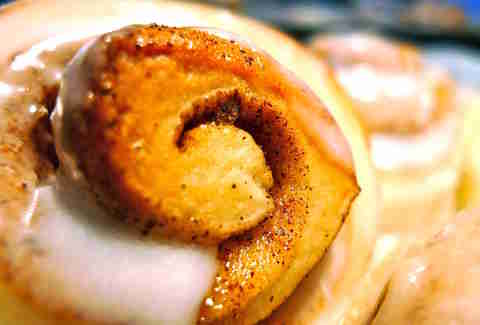 Tobin Hill
Bakery Lorraine's cinnamon roll will solve most of life's problems. For $4 you can drown your sorrows in the heaven-sent breakfast treat. You might even have cash leftover to dabble in their famous macarons (you should definitely do that). No one will judge you for eating twelve macarons after a couple cinnamon rolls.
Tobin Hill
Eating at Green will not make you a vegetarian. What might though, is ordering their Huevos a la Mexicana, and for $8, that's a cheap and delicious catalyst for making you re-think your current meat loving ways.
Sign up here for our daily San Antonio email and be the first to get all the food/drink/fun in the Alamo City.
Stephen Ross prefers his eggs sunny-side-up. Follow him @estebanjross for breakfast tips.