Things You Didn't Know About H-E-B
San Antonians are obsessed with H-E-B. We might be the only city in the country where everyone knows the acronym stands for Howard E. Butt and that Butt was a real person and not a character from The Simpsons. From the massive samples to Whataburger products to curbside pickup -- we want it all, H-E-B.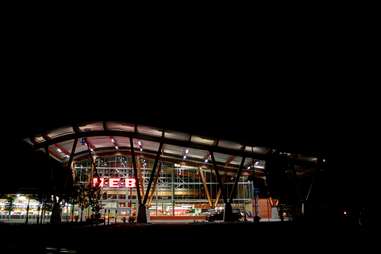 Florence Butt founded C.C. Butt Grocery Store for $60
Back in in 1905, the best grocery store in the country (the universe?) was established with an investment of roughly $1,400, after inflation, on the first floor of Florence Thornton Butt's family home in Kerrville, Texas. Hopefully there was enough room for H-E-Buddy and a healthy snack aisle...

They didn't sell alcohol until 1976
Wait... how did our parents buy beer before Spurs games?

They're in Mexico
The store ventured south of the border 15 years ago and dominated the grocery market there. Next time you're spring breaking in Mexico give your local grocer a shot.
The Spurs rep them hard
Think about this: if H-E-B never existed, we would have no idea that Timmy and Tony were such talented thespians. Please give us more commercials, H-E-B.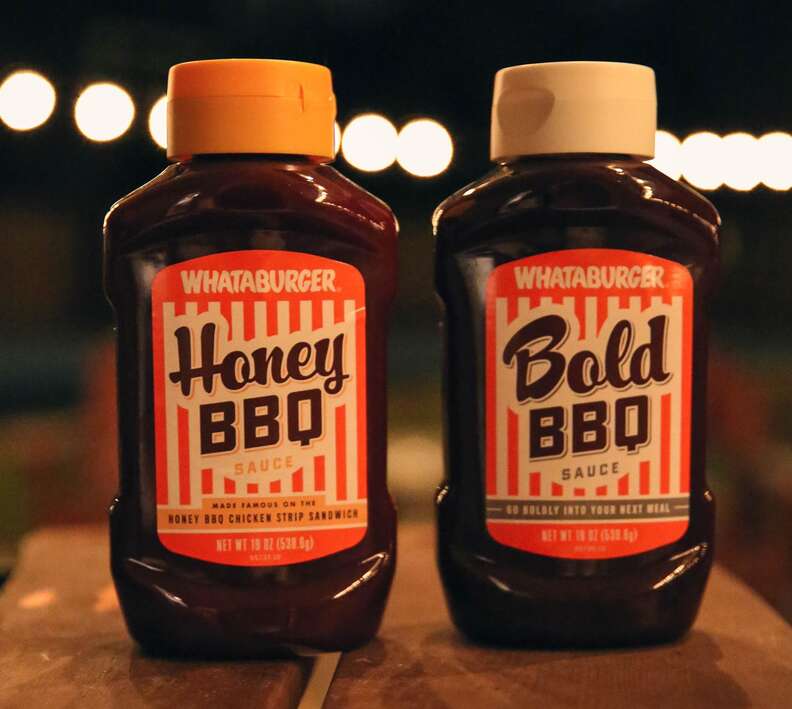 They partnered with Whataburger
Hearing that H-E-B and Whataburger are under the same roof was like watching Texas beat Oklahoma, a live rendition of "Amarillo by Morning," and the Cowboys winning a Super Bowl on the same day. You can actually buy Peppercorn Ranch, Creamy Pepper, Spicy Ketchup, and Jalapeño Ranch at H-E-B, guys. Get to it.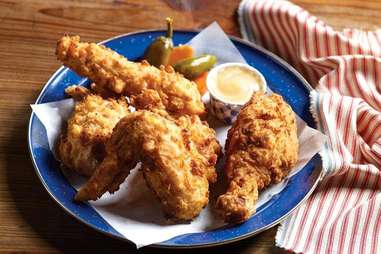 They make the best chicken in Texas
Sure, plenty of grocers sell rotisserie chickens, but H-E-B has something called a Flaming Bird, and it's extraterrestrial. Buy it by the plate and choose from a generous offering of sides: ranchero beans, Spanish rice, corn, cole slaw, and potato salad, or ask for the whole bird (do this). Don't be dainty: pull the meat from the bone and put it in a few tortillas, top it with homemade salsa, and you're good.

The samples are Texas-sized
H-E-B actually gives their employees wireless headset microphones to loudly recount the massive samples they're soon to bless you with. Swing by anytime for some sushi samples too -- those guys are always dishing it out.

H-E-B still cares for all you depressed Texan expatriates and slothful couch potatoes. Order to your heart's content on their user friendly website. Whether it's a sixer of Spicy Ketchup, a party tray, or a box of macaroni, they deliver to 46 states and military bases worldwide. Also good to know: curbside pickup is an option at select stores. If you order eight hours in advance, personal shoppers will navigate the mess for you and meet you outside with your week's groceries. There's a service fee of $4.95, but no minimum order is required.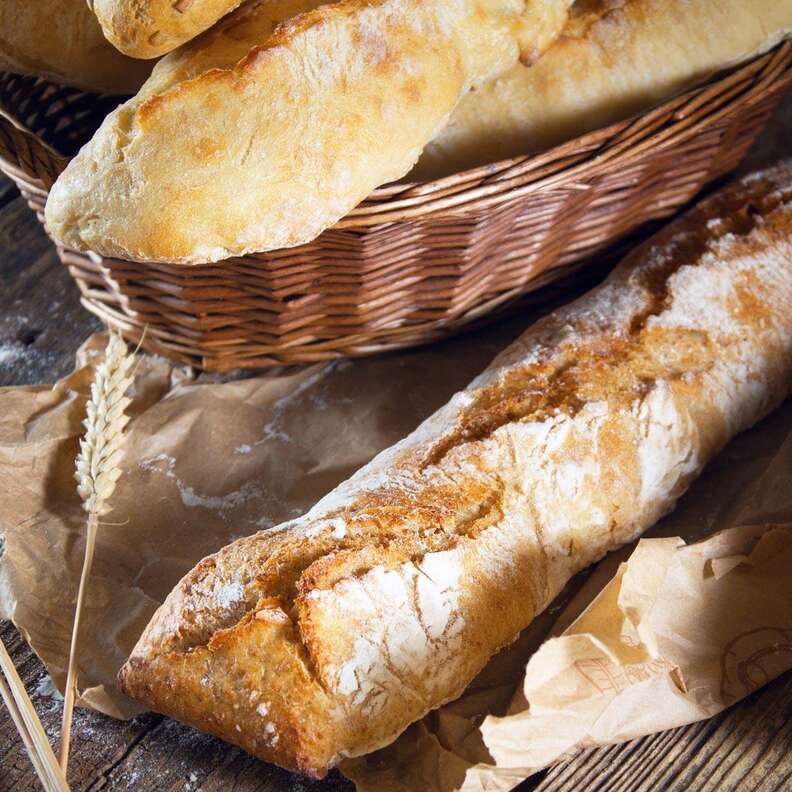 They own Central Market
You know that fancy lookin' place in that neighborhood you can't afford? H-E-B owns it. They are owning the bread products too -- the bakery at Central Market is unbeatable. If you check them out on Sunday mornings, they might have some butter to go along with the sourdough samples.
They treat their employees well
In November of 2015, H-E-B announced that 55,000 of their employees would be eligible to receive a portion of stock in the company under a employee ownership plan. If they run their finances like they do their produce or beer sections, that should prove fruitful.

... and the community, too
Each year the store gives $800,000 in cash prizes to teachers, principals, and school districts with their Excellence in Education award series. In 2015 they donated more than 3,000 disaster relief clean up kits to victims of flooding in Wimberley and San Marcos, too.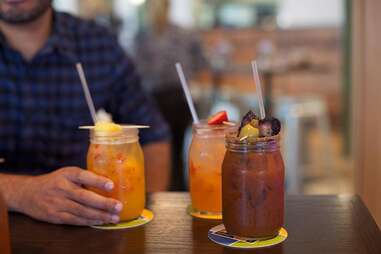 They'll serve you a cocktail... sort of...
You can't buy hard liquor in the store, but you can head to the bar at H-E-B's Schertz location and drink a margarita. The in-store restaurant, 3 Double-O Nine, sells burgers, sandwiches, and more, in addition to their deliciously strong beverages. Whether you come pre-shopping or post is up to you, but the former is sure to incite a more entertaining shopping experience.

There's a season for everything
If there's a month, there's a theme at H-E-B. Case in point: August is Hatch chile month where you'll find chiles embedded in surprising products like beer.
Sign up here for our daily San Antonio email and be the first to get all the food/drink/fun in the Alamo City.
Stephen Ross writes for Thrillist in between shopping trips to H-E-B. Follow him to sushi samples on Twitter @estebanjross.