From a couple of local bros of the non-frat variety, Real Food and Spirits is a brand new bar/eatery tucked away in the unsuspecting center of Lomas Santa Fe and featuring a massive wood-backed bar, modern rustic interior elements, and two (count em!) pizza ovens, because one is for reasonable people on budgets pansies.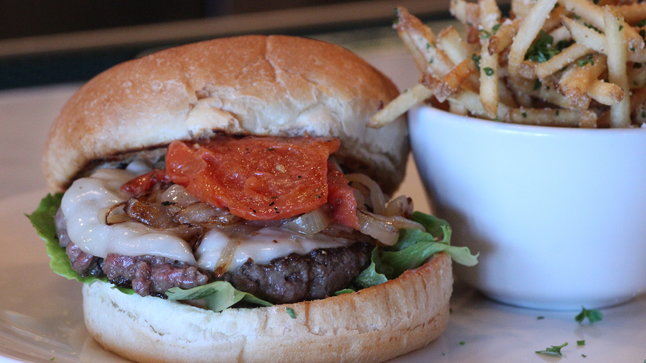 Because they're all about keeping it Real, they're doing everything in-house, right down to the grind on the Real Spirit Burger with an 80/20 mix of 100% Angus and applewood-smoked bacon, smoked Provolone, oven roasted tomatoes, and caramelized onions.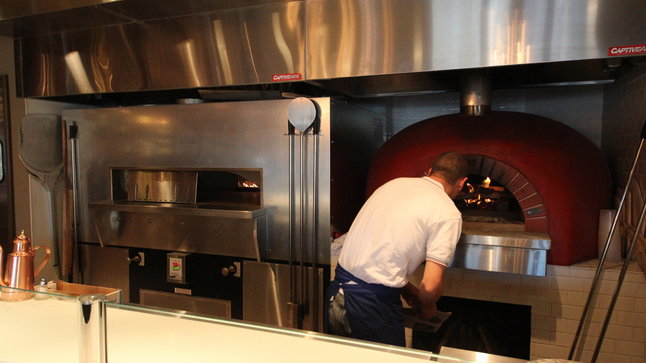 Because not all ovens are created equal, they're using the Wood Stone on the left for cooking up NY-style pies, and the true Napolitano-style oven imported from Tuscany on the right for light, airy Napolitano 'za that's ready in 90 seconds.
Behind oven-door #1, the Funghi's loaded with Provolone, goat cheese, caramelized onions, and seasonal mushrooms roasted with thyme and parsley.
Coming out of oven #2, this Margherita Extra has organic Bianco DiNapoli tomato sauce, cherry tomatoes, mozzarella fior di latte, fresh basil, imported EVOO, and San Francisco sea salt, which is more expensive than the SD kind and won't shut up about micro-climates.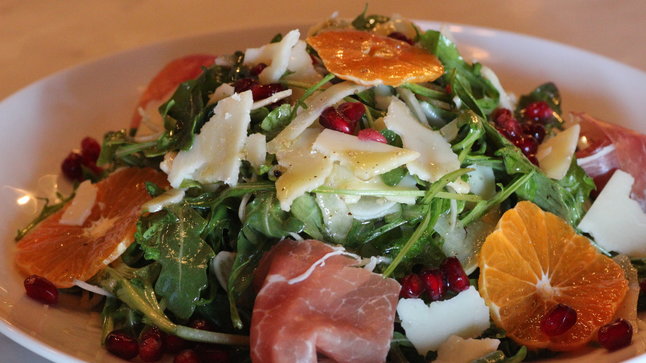 Because it's all about who you know, they tapped a former editor of Bon Appetit to help refine salads like this strikingly handsome number with shaved Parmigiano, pomegranate, prosciutto di Parma, and a sherry vinaigrette. So, um, yeah, bon appetit!