What do you get when you combine a handsomely patio'd South Park spot with consulting from a three-time World Pizza Champ, a chef trained at NYC's Keste Pizzeria, a custom wood-fired, gold-tiled pizza oven from Stefano Ferrara, and a real-life-Italian owner whose family makes one of the most prominent olive oils in the world? The game-changer that is Buona Forchetta, and if that wasn't enough to get you going, feast your eyes below.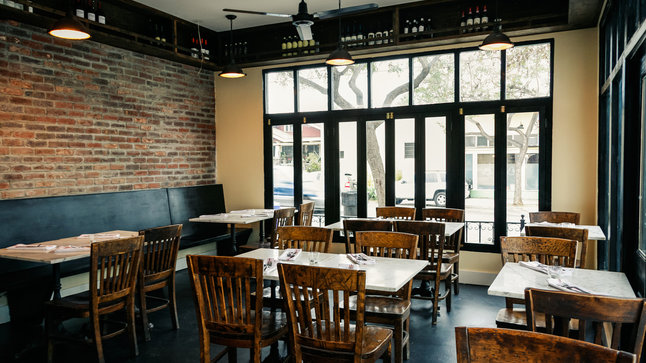 Good luck getting one of these tables in the rustic/reclaimed interior! Don't worry, they've got a huge dog-friendly patio too.
This handmade, wood-fired beast is named after their owners' first-born. So, please, no jokes about getting baked.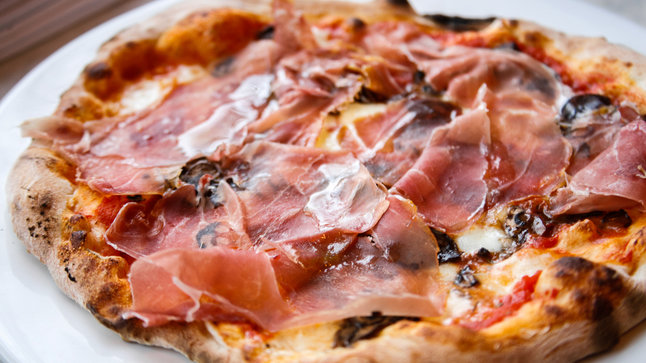 Personified traditional pies come with Italian names like the Nicola, with mozzarella, mushroom, prosciutto di Parma, truffle oil, and their house San Marzano sauce.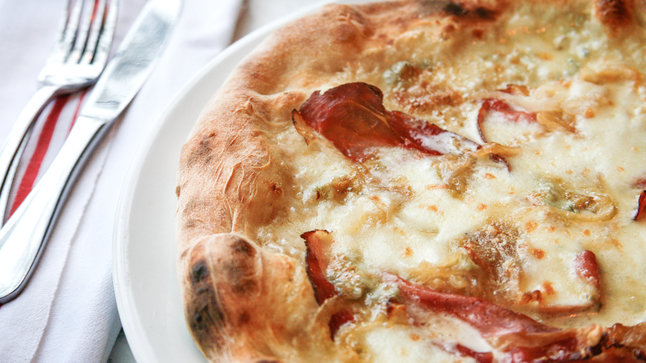 Or perhaps prove you can go without the sauce for once, with one of their "Le Bianche" selections, like Michelle here, all done up pretty with caramelized onion, Gorgonzola, thyme, and crème fraiche.