Hit Eclipse Chocolate enough, and your belly is going to be the thing that's temporarily obscuring everything else from sight, thanks to the South Park resto's combination of vice-worthy eats and drinks.
Look through this peephole. It feels kind of naughty, right? Well, it shouldn't 'cause they're just making desserts and things.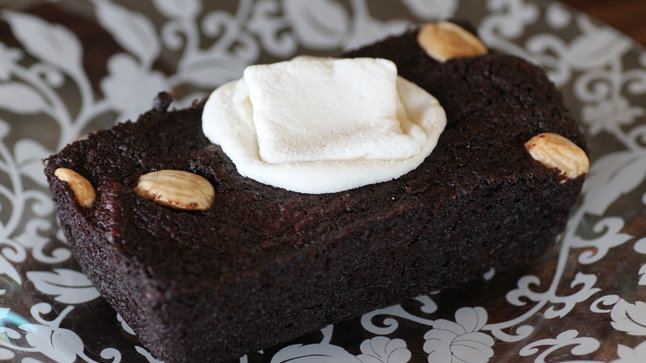 Like this marshmallow almond brownie.
Or one of their powder-less "Rich Drinking Chocolates" with varying levels of the darkness ranging from the 31% white chocolate salted dulce de leche to this 72% dark rosemary mint number.
And, in case you somehow ended up at a place called Eclipse Chocolate and don't want chocolate, they've got you covered with this rosemary roasted turkey panini with melted muenster and a maple buttermilk béchamel.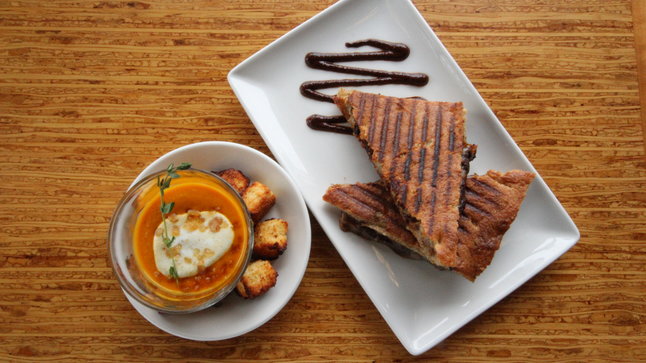 Still need more savory action? Well, then hit up this curried carrot ginger soup with white chocolate garlic-glazed croutons, or a pulled pork & Swiss panini doused with a house made brute cocoa mole that's absolutely Lunar.