In San Diego, you can't throw a margarita without it spilling all over a good taco. We have arguably the best Mexican food in the nation, and as the originators of the fish taco -- shout out to Rubio's -- we kick butt in this regional culinary arena. There is, however, a world beyond the humble taco. The diversity of food in San Diego includes not only delights from our Southern neighbors, but from countries and cultures spanning Latin and South America. From Cuban pastries by the beach to Argentinian steaks in Little Italy, here are a few spots to consider next time you're looking for some Latin American flavor.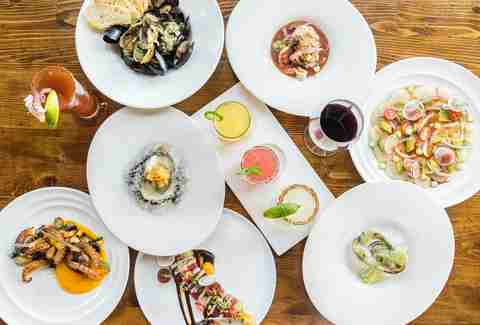 Little Italy
Sirena Cocina Latina is led by Executive Chef Jaime Chavez who hails from Chile. His mostly seafood creations are inspired by his journeys through South America, as well as his technical training in Spain and Mexico. Extensive Latin American flavors are reflected in dishes like the red aguachile, the Peruano -- a white fish with glazed sweet potato -- and even beer-battered fish tacos for those who just can't let go.
Barrio Logan
A local favorite in the heart of Barrio Logan, El Salvadoreño serves up authentic Salvadorian food in a casual, family-friendly space. In operation since 1995, the restaurant serves delights for breakfast, lunch, and dinner. The pupusas are not to be missed. I repeat: do not leave here without having a cheese, pork and cheese, or any of the house-made pupusas, or you will have messed up. Other fan-fare include the casamiento (mixed rice with beans) combos, carne guisada (beef stew), and platano (fried plantains) with everything.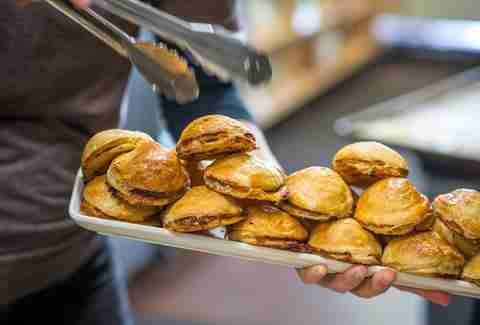 Ocean Beach
Looking for a taste of Cuba is easy if you head to Azúcar in Ocean Beach. Owned and operated by Vivian Hernandez-Jackson, this intimate bakery and café is a reflection of her cultural upbringing and French culinary training. Azúcar serves Cuban classics like papa rellenas (stuffed potato balls) empanadas, and pastries stuffed with guava and cheese, as well as modern additions like coconut cupcakes and a mojito cookie that's deliciously made with mint, lime, and sugar.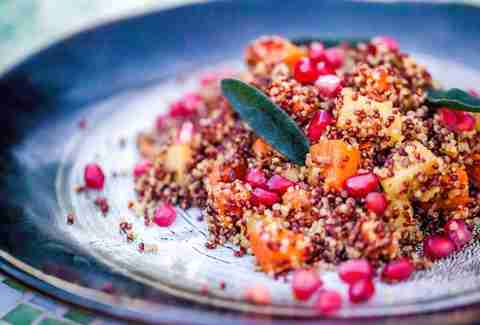 Encinitas
This bistro is billed as a Peruvian kitchen, but the menu features flavors and inspiration from across South America. Located in Encinitas, the intimate space is adorned with indigenous images and décor inspired by the owner's many adventures to Peru. The lomo saltado is a traditional meal of marinated flank steak with an ají sauce -- a spicy sauce utilized in many South American dishes -- and the yuca frita, fried spears of yuca root served with aioli sauce that shouldn't be missed.
Little Italy
Little Italy may seem like an odd location for an Argentinian steakhouse, but Puerto La Boca rocks the corner of India and Hawthorn street with its flavorful cuts of meat. A popular spot for watching the World Cup or any Argentinian soccer game, Puerto proudly reps its culture. Try the churrasco, a sirloin center cut of steak with fries a la Provencal, or one of its many traditional empanadas dipped in the chimichurri sauce, which you can buy to take home with you to daub on everything.
Linda Vista
When looking for Cuban dining in San Diego, Andrés is the synonymous go-to. The first Cuban and Puerto Rican restaurant to open in the city, it's been family-owned and operated for 30 years. Sitting on Morena Boulevard in Linda Vista, the Andrés space welcomes large family parties, and even a banquet facility for rent. Traditional dishes include a ropa vieja and macitas de puerco, as well as desserts like the empanada de guayaba and the famous flan that you shouldn't leave without trying.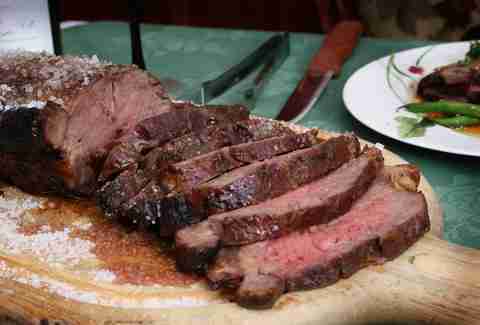 Gaslamp
Located on 4th Avenue in the heart of the Gaslamp, Rei Do Gado has been serving meat-lovers since 1999. This churrascaria -- a restaurant that serves cuts of meat cooked over a grill -- uses a mesquite charcoal grill for every tender bite of lamb, pork rib, filet mignon, and more. Cuts are served table-side, while an extensive salad bar features everything from leafy green salads, to Brazilian classics like feijoada -- a black bean stew.
Sign up here for our daily San Diego email and be the first to get all the food/drink/fun in town.