Surprisingly not just serving Bloods sausages and Crips Suzette, Gang Kitchen's the new project from Jon Mangini (URBN, Basic), which stays true to the industrial-leaning style of his previous joints with accents like concrete bars/booths made of rebar, but moves away from New Haven-style pizzas in favor of a "multi-Asian" menu from culinary heavyweight Jo Ann Plympton.

The tri-tiered interior is riddled with art installations including this gritty figure overlooking the private dining area

Also the title of the worst It's Always Sunny In Philadelphia episode ever, the Gang Fried Rice is loaded with carrot, celery, onion, red pepper, mushroom, Benton Bacon from Tennessee, and a top secret stir fry sauce

This Grilled Shanghai Beef is doused with a Japanese mustard vinaigrette and made with fancified Wagyu sirloin.

Jason O'Bryan's handling the 'tail program with beasts like this mix of Yamazaki 12yr whiskey, Cynar, and salt dubbed the Dark Arts (suck it, warlocks!).

They're also bottling up two cocktails including the East Asian Tonic (Absolut, St. Germain, Cocchi Americano, absinthe, lemongrass, ginger, lemon) and the Gang Pimm's Cup with lemon-lime cordial and Japanese cucumber water, which should never be ordered in a real gang's kitchen, unless you want a knuckle sandwich.
Recommended Video
Potato Skin-Breaded Queso Balls Will Make All Other Apps Obsolete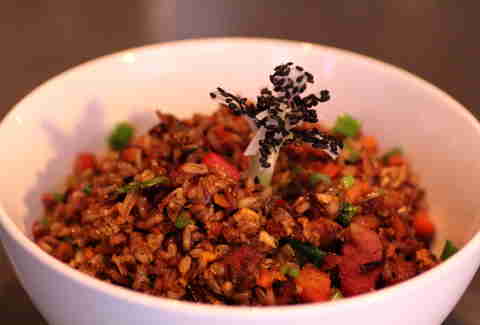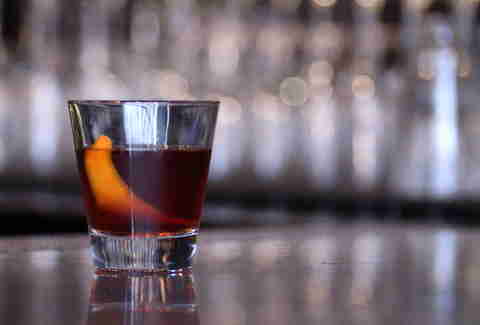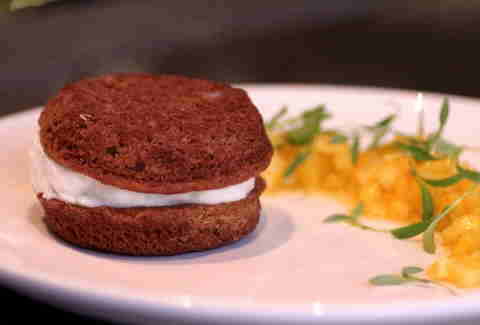 Previous Venue
Next Venue
Venue Description
1. Gang Kitchen
345 6th Ave, San Diego, CA 92101
Fortunately for everyone, Gang Kitchen is less about turf wars and vendettas and more about delicious fusion cuisine. Offering a selection of beer, wine and sake to pair with your meal, as well as a number of desserts and dessert wines for afterward, this restaurant is pretty hard to beat.