Now that you've survived a harrowing Winter of... monitoring the Facebook feeds of your friends in other cities and laughing hysterically at their misfortune, it's time to get back out there. San Diego has seen its share of new spots in the last few months, but these 10 have risen above the rest. Get yourself there.
Recommended Video
These Onion Rings Are Stuffed With Cheeseburgers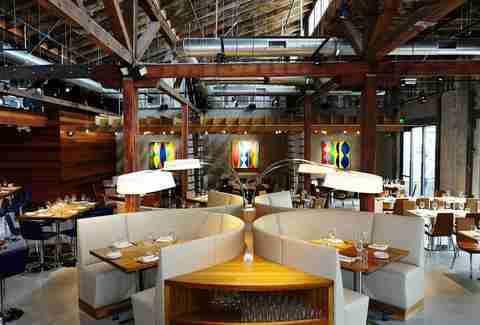 Juniper & Ivy (click here for info and address)
Little Italy
The highly anticipated "left coast cookery", from Top Chef: All-Stars winner Richard Blais, has opened its doors in Little Italy. The open kitchen design of the space lends itself to satisfying your natural curiosity about just how they're putting together seasonally rotating deliciousness like chicken fried oysters with salsa picante and pickled cabbage, or dungeness crab biegnets with yuzunaise -- a way cooler hybrid than Dijonnaise.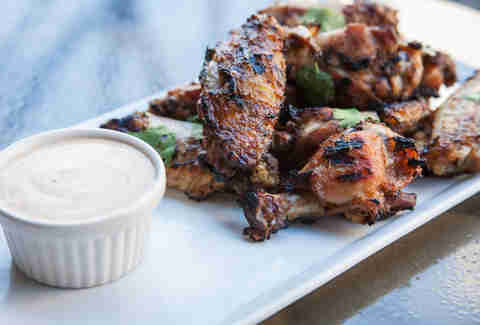 Werewolf (click here for info and address)
Gaslamp
The guys behind local favorites Waterfront and Harbor Town have opened up a new American pub Downtown where, despite what the name might indicate, you will most assuredly be the one doing the eating. They have specials several nights a week like $2 Taco Tuesdays, Wing Wednesdays (flip a coin and get half off!), and from 8pm-close every Monday: play rock, paper, scissors for half off drinks.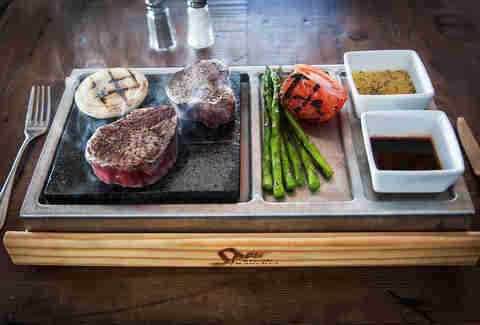 Peri Peri (click here for info and address)
Carmel Valley
You can now find a taste of South Africa (and Mozambique!) right in Carmel Valley at this joint named for a sauce used to prepare chicken and shellfish that's native to Portugal (imperialism). Keep an eye out for other traditional dishes like curried lamb kebabs called sosaties, and beef sausage flavored with coriander called boerewors.
Lucky Lius (click here for info and address)
Gaslamp
Lucky Liu's is Downtown's newest place to get the Chinese comfort food you crave, like dumplings and egg drop soup -- plus, it's the Gaslamp's best, not to mention only, spot for weekend dim sum. While the red-tinted dining room provides a fine backdrop for stuffing your face, they also do a dynamite delivery business if you're incapacitated for whatever reason (we have a few guesses).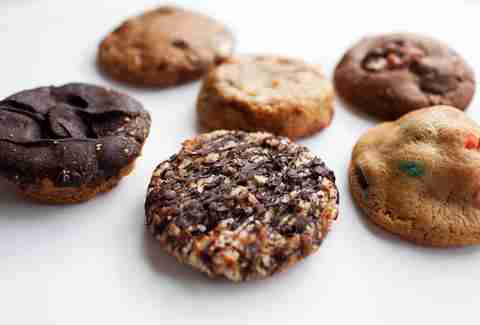 The Cravory (click here for info and address)
Point Loma
The guys everyone knows for slinging cookies at the local farmers markets have finally opened the doors on their first brick-and-mortar location in Point Loma, so now you can stop by for some samples and pick up your favorites, like Salted Caramel Cream and Pancake & Bacon, seven days a week.
Acme Southern Kitchen (click here for info and address)
Downtown
After keeping us all in anticipation for months, Acme Southern Kitchen is now up and running, giving San Diegans a place to get some down-home Southern cooking Downtown. Saltine-crusted macaroni and cheese, pulled pork sandwiches, collard greens, and bacon, lettuce & fried green tomato sandwiches on their house-made white bread are just a few of the methods they're using to help California catch Mississippi in the state fatness rankings.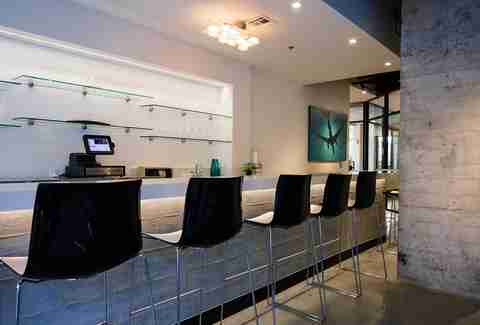 The Flight Path (click here for info and address)
Little Italy
Little Italy has a new wine bar and café whose name is descriptive of pretty much the whole neighborhood -- but just about anyone can tolerate the sound of low-flying jets as long as they're downing some fine glasses of vino as well. They offer a menu full of choices perfect for nibbling while you drink (think burrata with pesto and tomato jam, bacon and Brie sliders), an extensive wine list, and every month their menu will vary with new selections that focus on a different region of the world.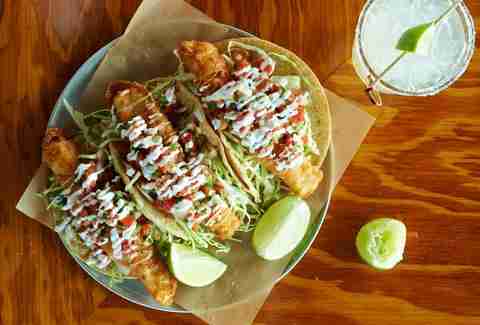 Hello Betty Fish House (click here for info and address)
Oceanside
Come for the killer ocean view, but stay for the Baja-inspired menu full of fresh seafood dishes like ceviche, oyster shooters, and ahi tuna poke. They're also serving tacos with lots of filling options like fried Pacific oysters, smoked pork belly carnitas, and fried avocado. Pair one of those with a cocktail from their bar, like the Rhino Chaser (rye, lemon, basil, Demerara, orange twist), and make sure you check out their wall full of old local surfing photos before you hit the beach.
Jsix (click here for info and address)
East Village
Ok, so Jsix is not exactly a new restaurant, except it kind of is, as it's been totally gutted, redesigned, and has an entirely new food and drink menu. The space now sports communal tables, exposed brick walls, distressed wood, and vintage photos of early San Diego. Chef Christian Graves put together a new menu with sharable small plates and standout dishes like braised rabbit and spinach pasta with roasted fennel, ricotta, and mint leaves. Jsix also has Nate Howell behind the bar creating a regional cocktail menu with drinks like the High Five with Mittens, which is a mix of white whiskey, sarsaparilla-vanilla syrup, Wisconsin heavy cream, egg white, and soda water.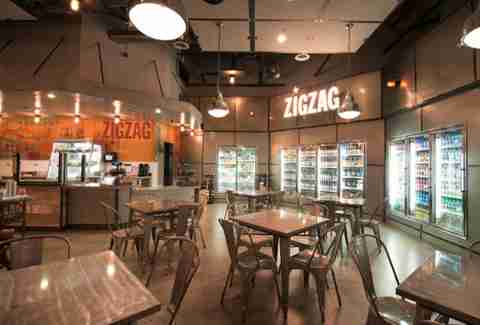 ZIGZAG Pizza (click here for info and address)
Oceanside
The build-your-own pizza thing is catching on, but Zig Zag is doing it with a rock n' roll theme and a giant cooler full of beer. You can order one of the chef-designed pies like The White Album (blackened shrimp, spinach, caramelized onions, slivered almonds, garlic, zz secret 5 cheese sauce) or take a note from Fleetwood Mac and go your own way with a custom-designed pizza.