As San Diego braces for another Autumn of inexplicable Philip Rivers interceptions, it will need somewhere to eat and drink away its Charger-related angst. Or, you know, just enjoy a lovely meal because it's 78 degrees out and who really cares if the Chargers are bad? Luckily, we have the lowdown on 10 upcoming spots looking to brighten (and fatten) up your Fall.
Recommended Video
Now Your Carry-on can Carry You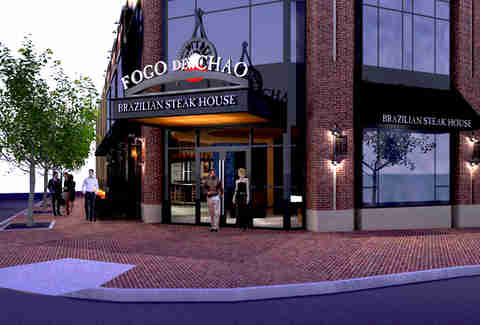 Name: Fogo de Chao
Opening in: Late August
Why You Should Care: San Diego meat lovers rejoice! There's a Brazilian steakhouse coming to the Gaslamp with a churrasco grill and 16 different cuts of all-you-can handle skewered meat. Seriously, this place will test the limits of your capacity for protein consumption.
Name: La Jolla Brewing Company
Opening in: September
Why You Should Care: The owner of Dirty Birds is cleaning up the old La Jolla Brew House and making it into a serious craft beer mecca with 24 local selections on tap, eight of which they're brewing on-site, and a menu full of high-end comfort food. Also comforting? Beer.

Name: American Voodoo
Opening in: September
Why You Should Care: Hopefully you're not freaked out by eating amongst odd Americana and taxidermy adorning the walls (yes, they're watching you, it's not in your head), because this place will have a Southern-style menu with a SoCal accent. They're crossing their fingers to have a beer and wine license for a September opening. You should cross yours, too.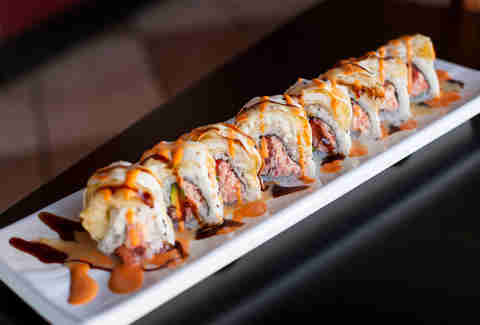 Name: Tokyo Playground
Opening in: September
Why You Should Care: This bi-level sushi nightclub will have a combo of Asian fusion cuisine and American bar fare, with an upstairs sushi restaurant, a dance club on the bottom level, and a staff of school uniform-wearing waitresses. Hopefully they stay in school so they don't have to work in a sushi restaurant forever!
Name: CUCINA Enoteca
Opening in: September
Why You Should Care: Tracy Borkum is opening a two-story restaurant and wine shop in Del Mar. Taking the whole resto/retail concept to a new level, everything in the joint will be for sale, so come for the house-made charcuterie and leave with a new chair.
Name: Harbor Café
Opening in: October
Why You Should Care: Little Italy is getting a dose of straight-up American with this throwback diner sporting a sprawling outdoor patio on which you can enjoy freshly griddled pancakes and overstuffed sandwiches.
Name: Lucky Liu's
Opening in: October
Why You Should Care: Gaslamp Chinese food-lovers are finally getting lucky, as Lucky Liu's (get it?!) is bringing dim sum downtown. While the dim sum's weekends-only, there's still plenty of reason to hit them up on weekdays thanks to comfort food recipes from restaurateur Adam Thao's Taiwanese grandmother.
Name: Puesto
Opening in: November
Why You Should Care: Opening a massive second location, La Jolla's favorite taco shop will be the only local resto in The Headquarters at Seaport District. Don't worry -- the new spot will have their taco line (with three new braises for the tacos), but this location will also have a full bar, a full-service dining area, and a full menu with small plates and house-made guacamoles. Also full? You.

Name: Blue Ocean Robata & Sushi Bar
Opening in: Late Fall
Why You Should Care: The folks from Love Boat (Isaac?!) Sushi (oh... ) are opening a new lounge in Carlsbad designed by the Bells & Whistles team (Sea & Smoke, Sycamore Den) equipped with a robata grill in case you didn't get your fill of skewered meats at Fogo de Chao.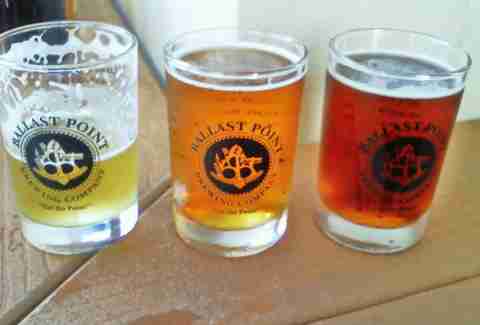 Name: Ballast Point Tasting Room
Opening in: Late Fall
Why You Should Care: Thanks to some permit issues, what started off as a new tasting room with a five-barrel system producing new experimental beers in Little Italy has now evolved into Ballast Point's first full-scale restaurant, and, yes, there will be beer IN the food as well as your glass.