A baked bear is not how Smokey copes with the stress of preventing forest fires; it's a made-to-order ice cream sandwich shop in Pacific Beach where you can design your own dessert combo like, for example, this mint chocolate chip nestled between warm, fresh-made waffles, making it perfectly acceptable breakfast food. The shop is set up a block from the beach, offering late-night snacks at their walk-up window Thurs-Sat until 2a. For the impatient, they'll have pre-made sandwiches available, which'll also appear on a mobile ice cream cart that'll be roaming the boardwalk serving ice cream sandwiches to the masses. Suck it, Park Place! Of course, you aren't limited to waffles, which oddly enough may cause waffling. You can also go with brownies, or mix and match any two of the eight original recipe cookies they bake up daily to fill with a big hefty scoop of ice cream -- 21 different flavors, because everyone knows Baskin Robbins is overdoing it. Want to be fatter? Have it sundae-style with whipped cream and fudge. This creation has strawberry cheesecake smushed between a red velvet and a white chocolate macadamia nut cookie. Hate solid foods? They'll blend that thing up into a milkshake, which may or may not bring all the boys to their yard but is certain to attract a bloodshot-eyed Smokey.
Recommended Video
These Pimple Cakes Are Meant to Be Popped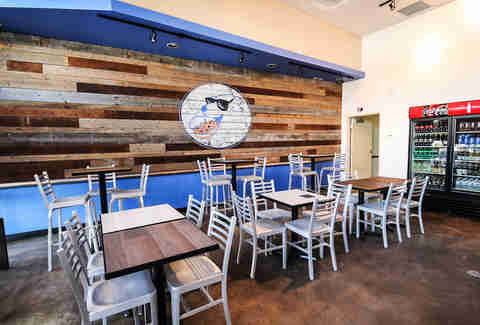 Previous Venue
Next Venue
Venue Description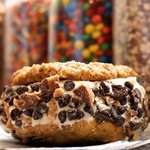 1. The Baked Bear
4516 Mission Blvd, San Diego, CA 92109
Serving up waffle ice cream sandwiches, milkshakes, and other its-summer-somewhere treats, The Baked Bear is a Pacific Beach eatery (and mobile food cart!). Lucky for us, it's open late-- 'til 2am Thursday through Saturday. Don't leave without trying its signature menu item: an ice cream-filled donut. Pick whatever ice cream you want and they will cram it into a donut, then stick the whole thing in a hot press so you get a warm donut pocket full of cold, creamy ice cream.