Many a San Diego restaurant has achieved the all-important goal of providing San Diegans with delicious food. But certain restaurants go beyond that. Certain restaurants simply, for one reason or another, matter. This is a tribute to a daring dozen restaurants that have changed San Diego in ways that go beyond putting a few extra pounds on the populace.
Recommended Video
Art of the Meal: Chloe Rose Makes Super Mario Bros Art With Hot Sauces
La Jolla and Marina District
From its early days in La Jolla, it was clear that Puesto was set to revolutionize Mexican food in San Diego. The restaurant's from-scratch approach instantly garnered a lot of attention, as locals experienced how much better tacos can be when attention is paid to all of the important details, like making tortillas and salsa from scratch and wrapping meat fillings in a crisp crepe of fried cheese. The second location at The Headquarters (and an innovative cocktail program) cemented Puesto as a standard-setter for Tacos 2.0.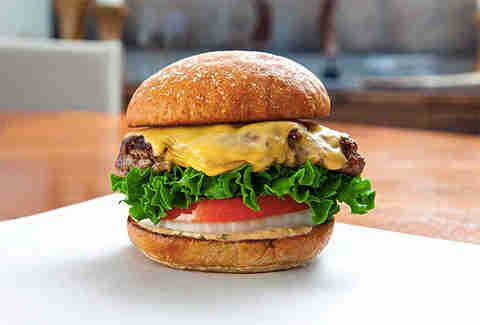 Multiple locations
Burger Lounge's impact on the local dining scene largely stems from how effectively the fast-casual chain was able to change people's minds about what a burger can (and should) be. Specializing in grass-fed, single-source, never-frozen hamburgers (plus free-range turkey burgers, organic quinoa veggie burgers, legit salads, and the expected sides), the Lounge quickly expanded from one outpost in the heart of La Jolla to seven locations stretching all the way from Carlsbad to Coronado (plus several more in Los Angeles).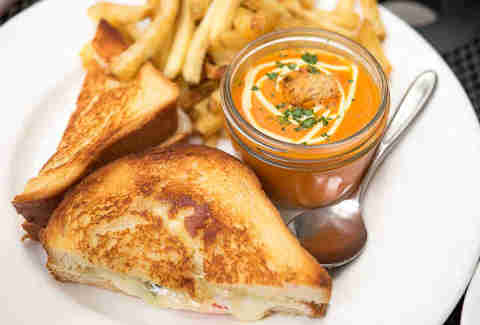 North Park
San Diego's food scene wouldn't be the same without Chef Matt Gordon's signature spin on comfort food classics, including dishes like Duckaroni, cinnamon rolls, and a grilled cheese sandwich that needs to stay on the menu forever. In a lot of ways, the restaurant played a significant role in elevating North Park's food culture, paving the way for a new class of restaurants that cater to similar appetites.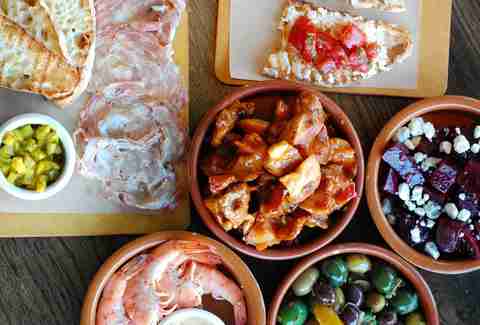 La Jolla, Little Italy, and Del Mar
Launched by the team behind Whisknladle (a popular, but pricey restaurant in La Jolla), Prepkitchen was envisioned as a solution to the problem of talented cooks not being able to afford to eat where they work. Each of the three locations has a similar menu of affordable farm-fresh cuisine that shifts with the seasons, but retains an individual character and unique vibe that fits with the neighborhood.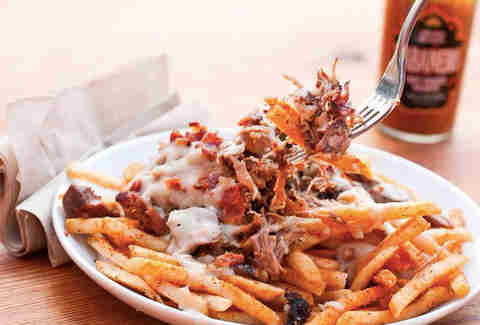 North Park and Del Mar
The popularity of the pork-centric fare at Carnitas' Snack Shack is proof positive that sometimes all it takes to have a hit is to do a handful of things very, very well. Years later (and now with two locations) the menu hasn't changed much, but the appeal is as strong as ever.
Little Italy
The opening of Juniper & Ivy was a defining moment that signaled a major change in the local dining scene, particularly in Little Italy, where several high-profile projects have since been built or announced. The culinary team helmed by Richard Blais puts out food and drink that's equally solid on all fronts, from crazy-good cocktails to an exciting pastry program.
East Village
Thoughtfully sourced meat from the nation's leading Certified Humane Angus herd, an exhibition-style kitchen, cowboy-chic decor, and excellent hospitality are just a few reasons why this independently owned steak restaurant stands out from the competition. The restaurant's distinctive menu (with items like pan-roasted veal sweetbreads, glazed Maine lobster, and rabbit sausage), was particularly bold when it launched in the East Village in 2008 (before it was an established neighborhood). Today, the neighborhood has grown up around the restaurant, cementing its place in the Downtown dining scene.
Little Italy
This Little Italy mainstay played a role in elevating Little Italy's street cred as a bona fide dining destination when it opened in 2009. Specializing in handmade, homestyle, Northern Italian cuisine, Bencotto was recently awarded a "Q" rating from the Italy-America Chamber of Commerce West, recognizing the restaurant's outstanding hospitality and contribution to Italy's world heritage. For our money, there's no better fresh pasta in the city.
Solana Beach, Ocean Beach, and Carlsbad
This San Diego institution has been slinging hot, California-style pies and award-winning brews since the '80s, but unlike most pizza purveyors that predate the Internet, it's still as popular and relevant as ever.
Old Town
Harney Sushi's commitment to serving only sustainable seafood is cause for major props, especially in a part of the country where restaurants routinely label fish incorrectly. The team follows strict sourcing guidelines established by the Marine Stewardship Council, Monterey Bay Aquarium, and the National Oceanic and Atmospheric Administration. Fish is served with edible QR codes that allow diners to trace the species' global stock, discover its origin, and even see the face of the fisherman who captured it. The program was piloted by the former executive chef, Rob Ruiz, who now operates The Land & Water Company in Carlsbad with the same dedication to sustainability.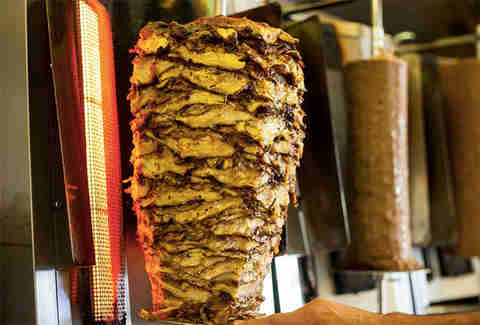 Multiple locations
The team behind this affordable eatery that initially launched in Downtown's East Village didn't just make Middle Eastern fare more accessible, it also introduced never-before-seen items like the almighty Döner Box (your choice of meat or vegetable with rice or fries, salad mix, sauces, and optional add-ons) to the local market. Now with six locations in San Diego (and a couple more in Northern California), the mini regional chain is truly a force to be reckoned with.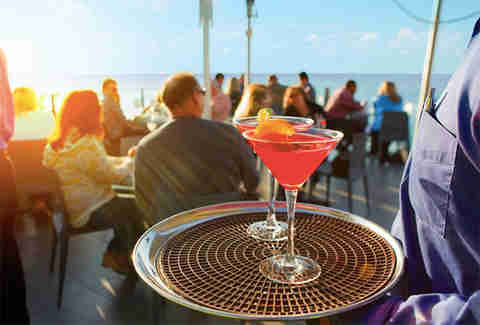 La Jolla
No list of important San Diego restaurants would be complete without George's. The multi-level space offers two different experiences: surprisingly affordable fare on the Ocean Terrace, and innovative, seasonally driven cuisine that has come to define San Diego fine dining at California Modern. No matter which you choose, you'll get to drink up stunning ocean views (and leave feeling lucky to live in such a relentlessly good-looking city).

Sign up here for our daily San Diego email and be the first to get all the food/drink/fun in town.