You're invited to the feast of a lifetime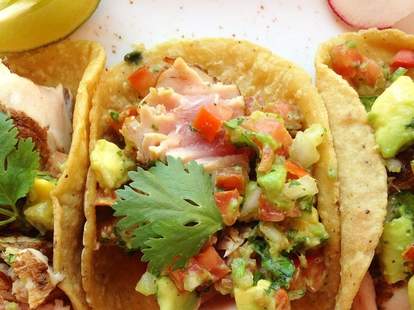 You know what you really need to go to? Our badass Friday night feast at Hotel Thrillist San Diego. Get tickets here.
On September 19th, we're throwing an off-the-menu smorgasbord comprised of San Diego's most inventive chefs whipping up custom dishes just for the occasion. It'll be hosted by celebrity chef Brian Malarkey, Malibu Rum will be there to serve up some delicious cocktails, there will be a beer garden courtesy of the San Diego Brewers Guild, and San Diego's best restos will be cooking for you, including Donut Bar, Sessions Public, Slaters 50/50, and more.
Feast your eyes on some of these epic creations: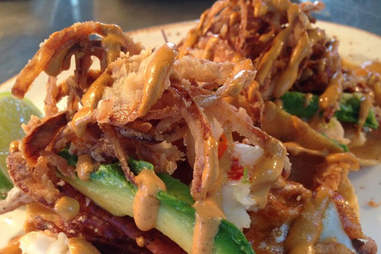 Courtesy of Puesto
California tacos from Puesto
See that crazy taco up there? That's what Puesto does. For the Off-Menu dinner, you'll be getting something way more custom. They're cooking up filet mignon tacos with crispy melted cheese, also-crispy potatoes, house-made guac, and signature tomatillo roja salsa.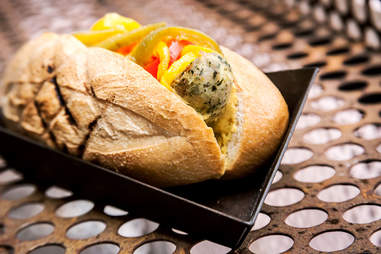 Sara Norris
Moroccan lamb merguez from Salt & Cleaver
Salt & Cleaver knows sausage, sure (that photo right up there should be evidence enough). For this gorge-worthy event, they're going Morrocan with a lamb dish that comes prepared with fresh-as-hell mint, lime, and cucumber -- perfect for your fresh-as-hell self.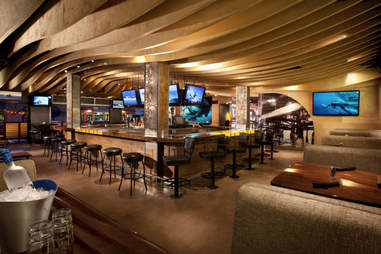 Courtesy of Duck Dive
Pan-seared duck from Duck Dive
See that fine establishment right there? That's Duck Dive, and they know duck. But for us, they're kicking things up a notch by pan-searing a breast, dragon-glazing it (?), and throwing it on top of blueberry risotto and sautéed spinach. So, you kind of have to go, if for no other reason than to figure out what on earth "dragon-glazing" is.
Thrillist
Wookies from The Cravory
The Cravory has sweets on lock, having already perfected stacks on stacks of crazy cookies. But for Taste of Thrillist, they're taking their signature red velvet cookie, sandwiching it around tasty cream cheese frosting, and calling it a Wookie -- a name we can only assume is because it's...chewy (sorry, had to).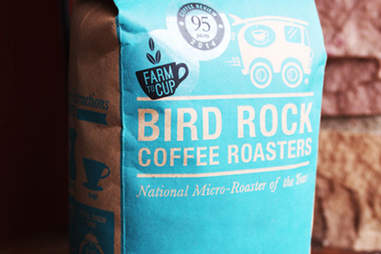 Courtesy of Bird Rock Coffee Roasters
Coffee from Bird Rock Coffee Roasters (plus, more)
These folks know coffee. They've been buying fresh beans from San Diego roasters since they opened in 2006 -- part of their "direct trade" policy. And on the 19th, they're brewing up cups for direct trade right into your mouth to keep your energy up for all that face stuffing.
 
Buy your tickets to the feast, and go fill up with a whole pile of the most inventive concoctions you've ever seen (because they've never been made before). Your taste buds need this deliciousness.