Proof you should always get the "s" key on your laptop fixed before filling out an online business license, Ssisso (which's Japanese for seesaw) is a bi-level nosh spot owned by the same folks behind Japantown's Playground, and featuring three insanely big wall-projected TVs, perfect for watching sports/the Castle finale.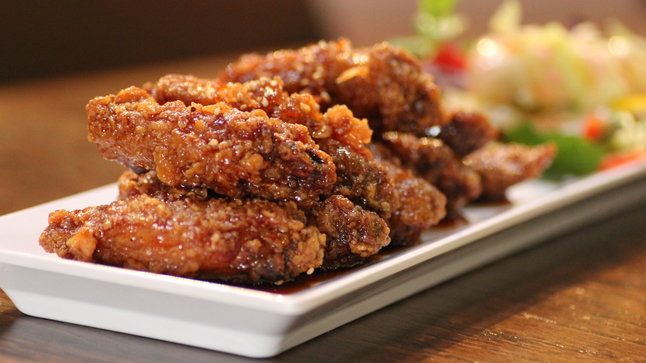 The main show-stealers? These soy garlic-glazed fried chicken wings, which come with a small salad (pictured blurrily in the back because, salad).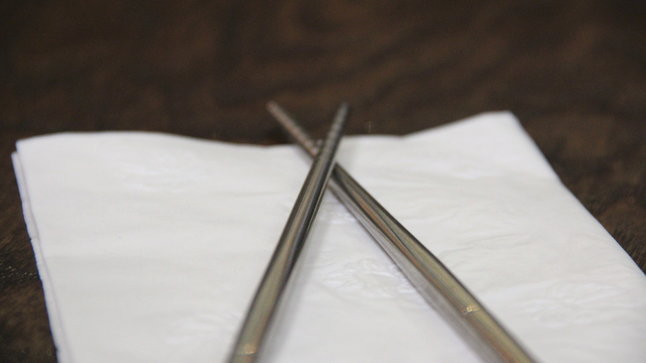 Like Superman, these chopsticks are made of steel. Unlike Superman, they can't creepily see through girls' shirts.
These garlic noodles come with pan-seared shrimp; you probably want to order them prawnto.
There's a space upstairs that opens around happy hour and offers the best view of the giant wall projections, plus two now-much-tinier-seeming screens behind the bar.
They also have a variety of classic drafts available in baseball-themed, tap-equipped towers you can get for the table, or just yoursssssssself.