For all the times you've wanted stop by the Mish for some Four Barrel, but forgot your beanie, TOMS©, and those vintage striped parachute pants you got while thrifting, head to Western Addition instead and hit up The Mill, a partnership between the Barrel guys and Josey Baker Bread.
The place's got a high-ceilinged, wide-open feel with a huge wooden communal and marble tables alongside a bench that's an actual church pew. Thank God.
They've got custom shelves selling local and/or awesome items including these chambray napkins, perfect for all your Canadian Tuxedo events.
And now, for the most phallic photo ever to appear on Thrillist. Tada! This is their mill, imported from Germany to make bread on-site.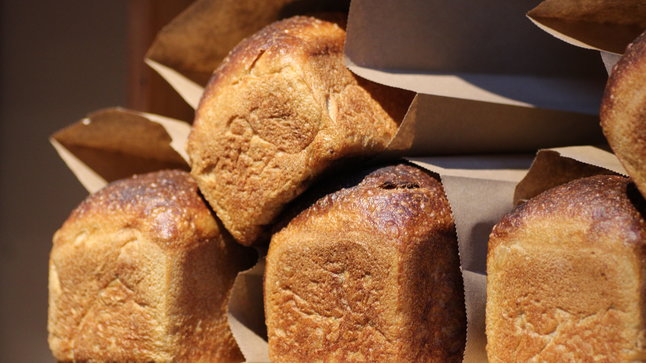 Speaking of bread, JB is selling his fresh-baked loaves.
And, along with an assortment of pastries, they're making toast with that homemade stuff. You can get yours one of three ways: with powdered sugar and maple syrup, with cream cheese, or with almond butter & butter butter, which -- like trips to FB in your beanie et al -- is an ironic must...ache!