Not just the Native American X-Man who fell in love with Storm, destroyed the race of Dire Wraiths, and saved the Earth from The Adversary (everyone knows that story, right??), The Forge is also a pizza monolith on Jack London Square with an 800-degree, imported Italian pizza oven, burnt plywood floors, and seating for 100 inside.
There're all kinds of crazy interior deets like this mosaic of what appears to be a really boring flip-book.
And they've got a 24' communal that seats 22 and is made of steel beams and a solid glass top... so, careful with your drinks/Hulk smashing.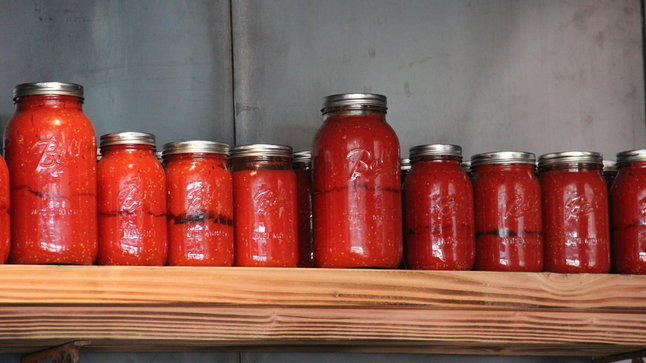 Their sauces fill the shelves in back and, as you can see, are placed in a jarringly wide variety of containers. Yep, jarringly.
They've also got a full bar with six cocktails and 11 drafts, including the likes of Almanac's Honey Saison, Drake's 1500 Lager, and Heretic Beer's Evil Twin Red (*sigh*, gingers).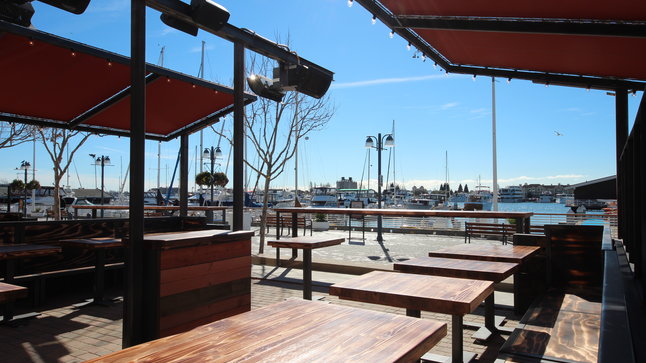 And if the day's nice enough you can nab a seat outside with a full view of the Bay, plus nighttime firepits that can double as pizza ovens, which is just awesome, (X-)man.