The best oyster you'll ever eat, a new project from a Michelin-starred chef, a buffalo-nickel-covered buffalo skull, a boozy Thai slushy machine, an art gallery you can eat in, and one of the most anticipated restaurant openings of the year... yeah, THAT all happened while you were busy trying to keep your super-dumb New Year's resolutions.
Time to play catch up, friends.

The Mission
Since most people in the city don't love going to Oakland, Chef James Syhabout did us a huuuuuge favor and opened a second Hawker Fare in the Mission. The restaurant is his way of bringing the experience of dining in Thailand to San Franciscans. That means you should come with a group, share a ton of dishes, and be ready to use your hands to eat.
And don't worry about navigating the menu; it's broken down by category (snacking dishes, grilled items, etc.) and even written phonetically so you can (try to) pronounce everything. Also: dude, the bar (both in the restaurant and Holy Mountain upstairs). There are some crazy rum drinks, Thai bottle service -- which is offered in the form of Mekhong Thai whisky served family-style with seltzer and ice -- and daily specials from the slushy machine. Yeah, you read that right: slushy machine.
The Mission
Californios describes itself as Mexican cuisine, but don't go expecting guacamole and enchiladas. Rather, Chef Val M. Cantu (known for his work at Sons & Daughters and his pop-up dinners around SF) has created a tasting menu that's more Mexican-influenced and all about flavor, texture, color, and shapes. In an interesting twist that seems to be popular in the city these days, Californios only offers a tasting menu. The $57, seven-course tasting menu changes every day depending on ingredients and whimsy, and can accommodate vegetarians (although that would mean you'd miss out on the best oyster you'll ever eat).
A couple of things to note: the spot is dark and intimate, but not, like, so romantic that you can't go there with a friend. And you definitely want to get the beverage pairings (but you knew that), and the vanilla bean foie gras ice cream (but you knew that too!).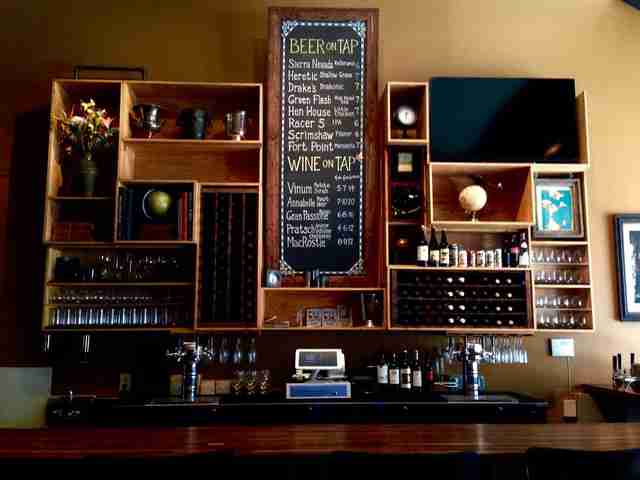 Financial District
Atlas Tap Room is the perfect place to go when you want to chill out in a cozy space with a glass of something delicious and a superlative snack. So... basically... every day. They have eight rotating beers on tap -- all from California -- plus cheese, charcuterie, ahi poke, ceviche, salads, pickles, olives, and bacon deviled eggs.

Financial District
Sexily appointed Mourad, the second project from Michelin-starred chef Mourad Lahlou (of Aziza), is a massive Moroccan spot with a dinner menu (lunch is coming) that's stacked with a la carte items like duck with squash, granola, black garlic, and huckleberry ($38), and chicken wings with persimmon, mustard, and wild onion ($17). There's also a 10-course, $150 tasting menu that, as of right now, starts with caviar, moves into lamb shoulder, and finishes with a honey and almond dessert. You can add wine pairings for an additional $75, so do that. Or pre-party. Or both!
The Mission
If there's one thing the guys from Tonic, Bullit, Soda Popinski's, Wild Hare, Lightning Tavern, and Dr. Teeth and the Electric Mayhem know, it's bars. So, even though it's totally different than anything they've done before, you can pretty much guarantee you're gonna love the two-story Buffalo Club. Sexy dark wood, red stools, communal tables, and a buffalo-nickel-covered buffalo skull set the scene for a menu with extra-classy-for-these-guys stuff like Humboldt Fog Bruschetta ($10), prosciutto + Parmesan croquettes ($8), and a margarita pizza with vermouth tomato, basil, and fresh mozzarella, plus specialty cocktails ($10) and good old-fashioned $6 draft beer.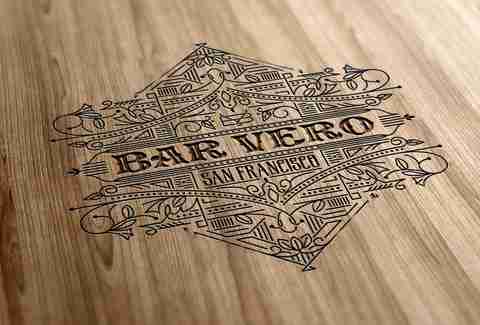 Castro
Formerly Café La Taza, Bar Vero is a new Latin fusion restaurant-cum-coffee shop in the Castro with all of the Highwire coffee and pastries you could ever want, but also breakfast burritos (yum) and lunch options as well. The goal is to be open for dinner, but that won't happen for another couple of months. Oh, and don't worry, they also serve beer and wine.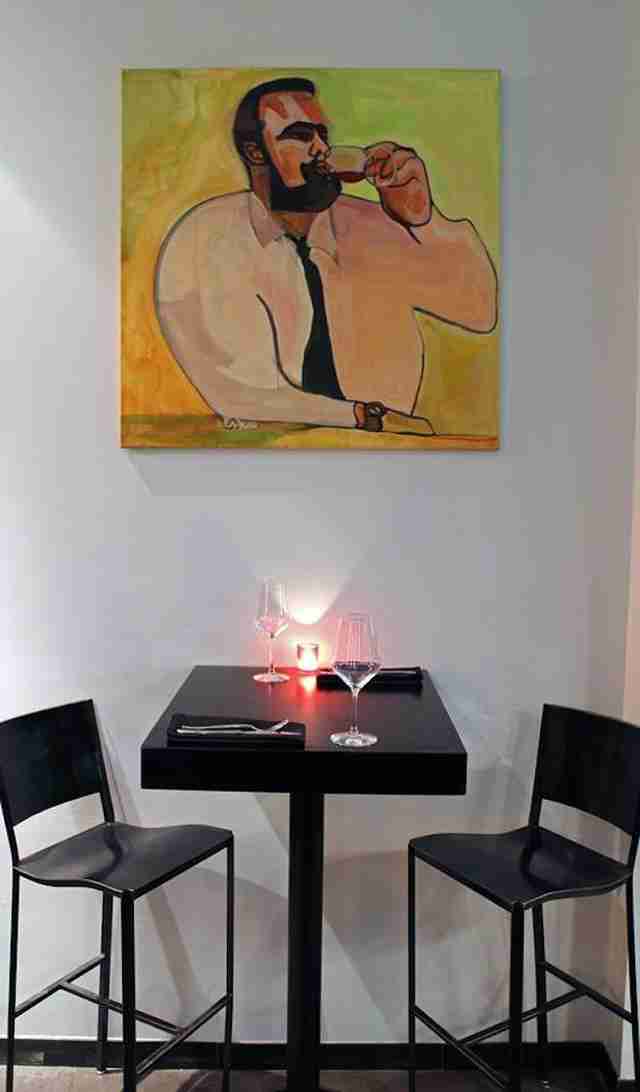 Castro
Sure, technically Manos Nouveau was open before, but we're including this in our best new openings because before Manos Nouveau was just a chill neighborhood spot and now it's an upscale, chef-run restaurant that serves new and inventive French/Central and South American food that you'll eat while surrounded by rotating paintings and sculptures made by local artists. Yup, basically it's an art gallery you get to eat in. In addition, Manos Nouveau has an awesome wine list that features unique small-batch vintages from Latin America and the Iberian Peninsula. You won't find any of THAT at the de Young.
Lower Nob Hill
One of the most anticipated openings of the year, Liholiho Yacht Club (which is not a yacht club, but is definitely Hawaiian-inspired, which is just as good, if not better) is another pop-up that found a brick-and-mortar home, much to the happiness of many San Franciscan foodies. The eats are a mashup of Asian-inspired Hawaiian and Californian cuisine with dishes like fried game hen, cashews, tamari glaze, flowering kale ($32.50); or pork shoulder steak, cabbage, miso honey mustard, turnips ($26.75). And you definitely want to save room for dessert, 'cause: chocolate cake, macadamia nut, roasted white chocolate, and buttermilk ice cream ($10). Oh, and before you say something dumb, know that the portrait of the gorgeous lady above the bar is Chef Ravi Kapur's Mom, circa 1975.
Sign up here for our daily San Francisco email and be the first to get all the food/drink/fun SF has to offer.
​Daisy Barringer is Thrillist's SF Editor and she'd prefer you also not hit on her mom. You can also not hit on her on Twitter @daisy.