You probably think Halloween is about costumes and scary stuff, but really it's about reading up on the seven best new bar and restaurant openings/re-openings in SF from October. So get to it, you correctly-celebrating-Halloween person, you.
Recommended Video
This Mojito Hot Toddy Is the Destroyer of Colds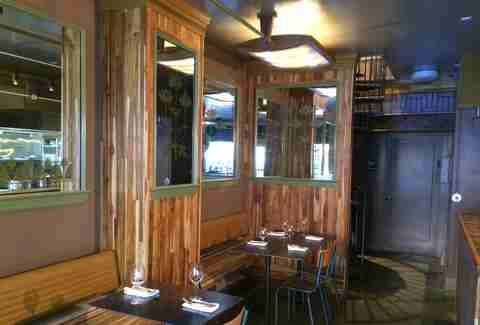 Tenderloin
Designed to be a small neighborhood restaurant, Huxley is worth traveling to even if you don't live in or near the TL. Mostly because Saison's former owner and Bar Agricole's former sous chef are behind it, creating a simple, rustic menu they describe as "new American bistro-style". There are only 25 seats (10 of which are at the bar), so put your name in (no reservations) and then grab a drink at Edinburgh Castle or Whiskey Thieves across the street (a real drink, since Huxley only serves wine and beer). Once seated, go for the beef short rib pot pie because life is too short not to.
Mid-Market
The term "dining hall" probably makes you think of cereal and mystery meat, but The Hall is what happens when you build a dining hall that's not on a college campus, is also in SF, and serves wine and beer. Basically: things are getting fancy up in here.
Choose from six independent local food vendors: Cassia (Moroccan and Peruvian), Fine & Rare (seafood, mostly), The Whole Beast (do we really need to explain?), Raj & Singh (curry), Little Green Cyclo (banh mi and pho), and Dignitá (yummy baked goods). Everything's around $5-15, so you can't really go wrong. Don't wait too long to check it out; The Hall is only going to be in that space for two years. So, you have a little time, but not really...
The Presidio
Located inside the Presidio Officers' Club is a brand-new, Mexican-themed restaurant from Traci Des Jardins. Enjoy your upscale tacos and delicious margaritas inside the historic building or outside on the heated patio, where there's also an outdoor griddle for tortilla making. Of course there is. (Walk-ins only.)
Cow Hollow
For the next time life calls for wine and cheese, head over to West Coast Wine-Cheese, which claims both a "superior wine and cheese experience" and "a relaxed, unpretentious environment". Oxymoron? It was until now. There are tons of wines and, um, cheeses (duh), but also salumi, small plates, and yes: beer. Because sometimes life also calls for beer and chicken wings (yup, they've got those, too).
Nob Hill
It's a bottle shop. It's a tap room. It's your new favorite spot to hang out! Liquid Gold has a huge selection of locally sourced wine and beer (30+ beers on tap), a 35ft bar, a couple of TVs, a communal table, a comfy sofa... oh, and they also have five refrigerators full of beer that you can buy to take home. It might actually be a good thing they don't sell food, because if they did, you'd probably never leave.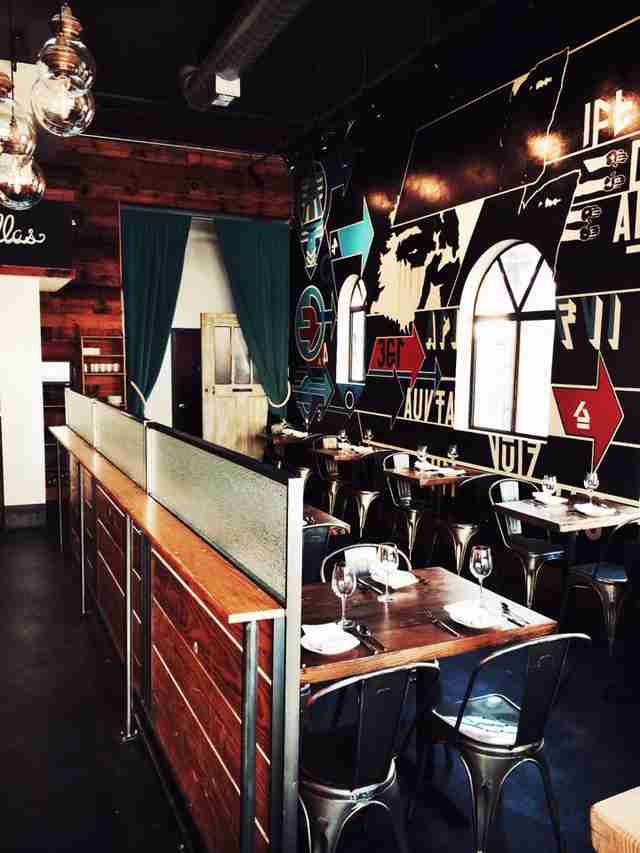 Potrero Hill
Okay, fine, Mochica's been around for a while. But not like this. Mochica ditched its old spot in SoMa for a new spot in Potrero and now everything is bigger! And better! And yummier! Well, fine, it was always yummy. But still: yummier! And the new space has a million more seats (or 80) and the thing you care most about: a full liquor license. Also, they serve brunch. Yup. Life is good. Life is good...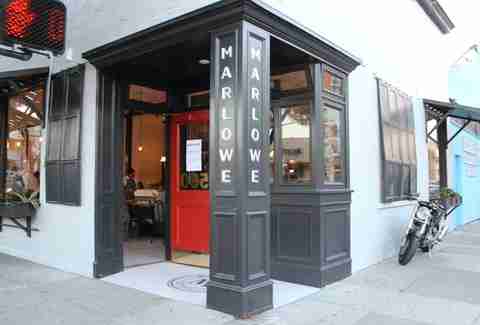 SoMa
Another of our favorites also found a new home in October. The new Marlowe has everything you loved about the old Marlowe, but, again, better. There are twice as many seats, an outdoor patio, and a delicious cocktail menu (that's right: with the new space came liquor). And don't worry -- they still have the Marlowe Burger. Some things are too perfect to change.
Sign up here for our daily San Francisco email and be the first to get all the food/drink/fun SF has to offer.
Daisy Barringer is Thrillist's SF Editor and she is excited to try all of the beer at Liquid Gold. ALL OF IT. Follow her on Twitter @daisy to see how she fares.