First, let's be clear: yes, that season we just experienced still counts as winter -- even though you spent more days sweating through your T-shirt than you did sporting your Patagonia fleece. Also, it's officially over, which likely means absolutely nothing in terms of the weather, but means EVERYTHING when it comes to lists of the best bar and restaurant openings from the past three months.
Fisherman's Wharf
Yeah, so it's Bacon Bacon, but in a trailer. In Fisherman's Wharf. Which is actually SF's coolest old/new spot (according to us, anyway). The menu is slightly pared down due to space constraints (see: trailer), but they've totally got your classic faves, like the bacon burger, bacon grilled cheese, bacon fried chicken, bacon breakfast sandwich, and the bacon bouquet. Bacon.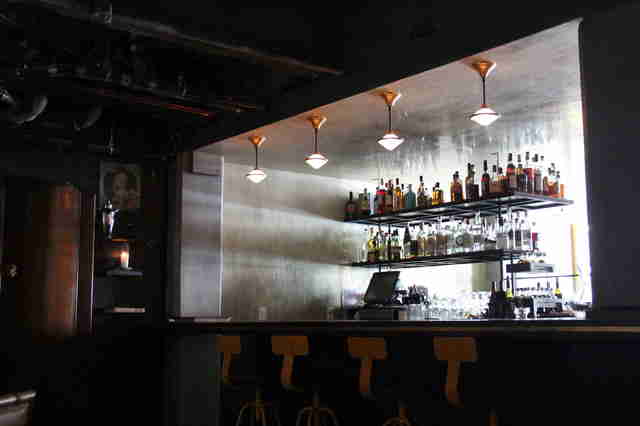 Union Square
Clearly the theme of this winter was "super-cool bars that are super hard to find" and we're down with that because, again: secrets are our favorite. Here's how to find Benjamin Cooper. Once you do, settle in and enjoy fresh, yummy oysters and cocktails that are adventurous, but in a grown-up kinda way.
Castro
Here's everything you need to know about Brewcade: it's SF's first-ever arcade bar; it has over 20 classic arcade games; it has 25 beers on tap; and it has munchies you can enjoy while bragging about your high score to anyone who will listen. Oh, and all of this stuff.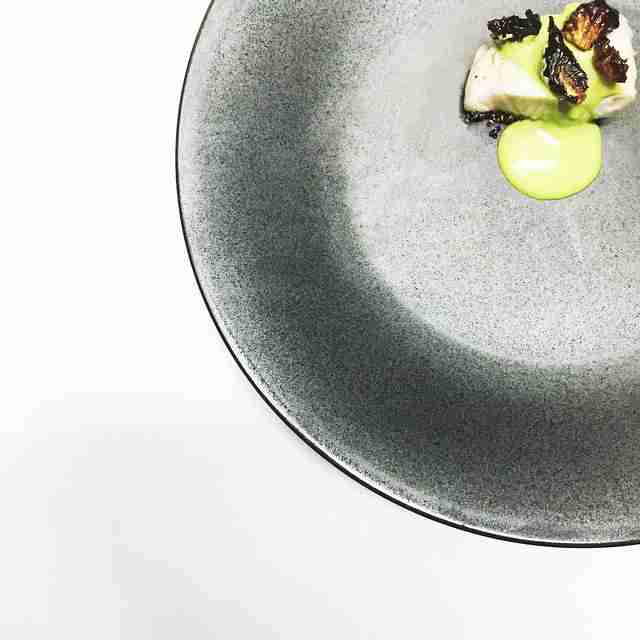 The Mission
Californios, a tiny, but glamorous Mexican-influenced restaurant, is a true dining experience. It's not the type of place you just decide to go on a whim, but rather the type of place for which you make a reservation so that you can anticipate and look forward to your meal. Which, by the way, will always be a a $75, nine-course tasting menu (that can accommodate vegetarians if, ugh, need be), will never include a menu until after your meal is finished, and should definitely include the $45 wine pairings (which can also include beer). The menu is constantly changing, but you can expect things like braised beef tongue and a very unusual twist on chips and salsa. Oh, and foie gras ice cream. One can not talk too much about that.
SOMA
First things first: if you're not into meat, you're not going to be into Chef Chris Cosentino and partner Oliver Wharton's newest restaurant. Dishes like the "Ham"burger (it's made with pork), meat pie, and wood-roasted pig's head (that one's meant to be shared and costs $65) require a "let's do this" attitude you'll be happy you came with. If you were bummed when Incanto closed down (which you were), then you're elated that Cockscomb came to town. You're also elated that it just introduced not one, but TWO happy hours. One from 5-6pm and another from 10-11pm, during which you can enjoy $1 oysters and $5 draft beers and wines.
North Beach
Does SF need more reservation-only bars? Probably not. But is it totally worth it to make a reservation for The Devil's Acre (and its secret downstairs bar Remedie)? We think so. The saloon/apothecary vibe is spot-on, and we're obsessed with the fact that we can add actual remedies like a "stress soother" and a "hangover cure" to the cocktails, not to mention the spinning cocktail shaker from the 1890s.
SOMA
El Capitan is the kind of neighborhood spot one actually leaves his neighborhood for. Latin and Caribbean flavors are the heroes of this menu that's predominantly made up of small plates like ceviches, crudos, and Navajo tacos. Pro tip: come here with a big group so you can take advantage of the family-style platters, specifically the suckling pig and the asado Argentina. There are 10 craft beers on taps, pitchers of sangria, and best of all: an outdoor patio and beer garden.
The Mission
Obviously there's nothing we (or anyone in SF) loves more than a secret bar. And considering you have to go up a super-tall staircase in the back of Hawker Fare to get to Holy Mountain, we totally think it counts. But even if you're not in the mood for a secret bar (???!!!!), Hawker Fare is a dining destination in its own right. First, it's a way more grown-up version of the Hawker Fare you'll find in Oakland, and we say that as a compliment (even though there's a time and a place for both). The food is just as amazing, though (it's family-style and you can eat with your hands if you want), and not to dwell on the bar program, but the cocktails are legit. Yes, Thai whiskey bottle service, we're looking at you.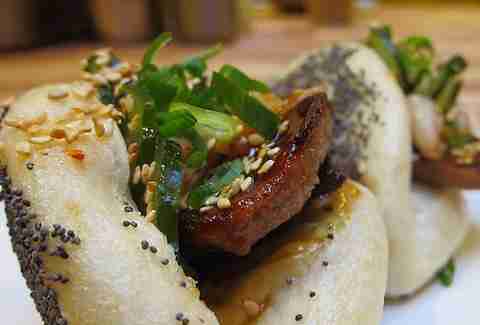 Lower Nob Hill
Either you or someone you're tight with has been to Liholiho Yacht Club by now. After all, it was one of the most talked about openings this winter. If you haven't been, do that right now. Whenever you do finally get in, be sure to order the beef tongue steamed buns, the tuna poke on crisp nori crackers, and the fried cornish game hen. And save room for the baked Hawaii for dessert.
Western Addition
Even if you've never been there, you probably love State Bird Provisions. It's kind of a requirement, after all, of living in SF. Which means you should be super stoked that its follow-up restaurant, The Progress, opened in December. The "Choose Your Own Adventure," family-style menu is $65/person and includes dishes like "spiced lamb tartare with various 'mix-in' condiments" and a "'treasure chest' of fermented sausage, trout quenelles." Want a table? Forget making a reservation, which is basically impossible. Instead, try to get a spot at the 30-seat bar, which opens at 5pm every night and is first-come, first-served. Even better? All of the dishes on the bar menu are $5 or $10 and are scaled-down versions of what's on the regular menu, so you get to try more. Also, The Progress has a liquor license (!!!!!!) so you can enjoy your meal with a "classic" or "progressive" cocktail.
The Mission
There are many things we love about Sous Beurre Kitchen, but the two that jump out are 1) the menu is all inclusive, which means no tips and a happier staff, and 2) the fact that "sous beurre" is French for "in butter." We also dig that all of the a la carte options on the menu are $25 or under (yes, even the bavette steak au poivre and the sage-brined pork loin), although we're truthfully huge fans of the $85 tasting menu (and the $30 pairing) because if you're going to indulge (which you are if you're eating at Sous Beurre), you might as well go all the way.
Mission Bay
This permanent pop-up village constructed from repurposed shipping containers in a small corner of the SF Giants parking lot is basically everything you ever wanted from life. So, you know: an Anchor Brewing Company beer garden with BBQ and burgers from The Whole Beast, a permanent location for Off the Grid food trucks (including a bus that serves wine), and a Peet's Coffee. Now if only they also offered housing...
Sign up here for our daily San Francisco email and be the first to get all the food/drink/fun SF has to offer.
Daisy Barringer is Thrillist's SF Editor and there is nothing she loves more than a beer garden. Except a beer garden with burgers and BBQ. Tell her what you love the most on Twitter @daisy.