Oaxaca comes to Polk St, Seoul-style bulgogi slays in Inner Richmond, and Bernal Heights gets witchy. This month's crop of new digs will prepare your palate for fall, whether that means fighting the chill with umami-loaded broth, loading up on smoky spirits, or getting your fortune told by a bartender. Instead of ordering in, here's where you should spend your October.
All of the restaurants on this list are part of our ongoing quest to find this year's best new restaurants in America, and we're combing through every opening in every Thrillist city. Get involved on Instagram -- #BestRest2016 -- to let us know your picks and your favorite dishes at each of these new spots.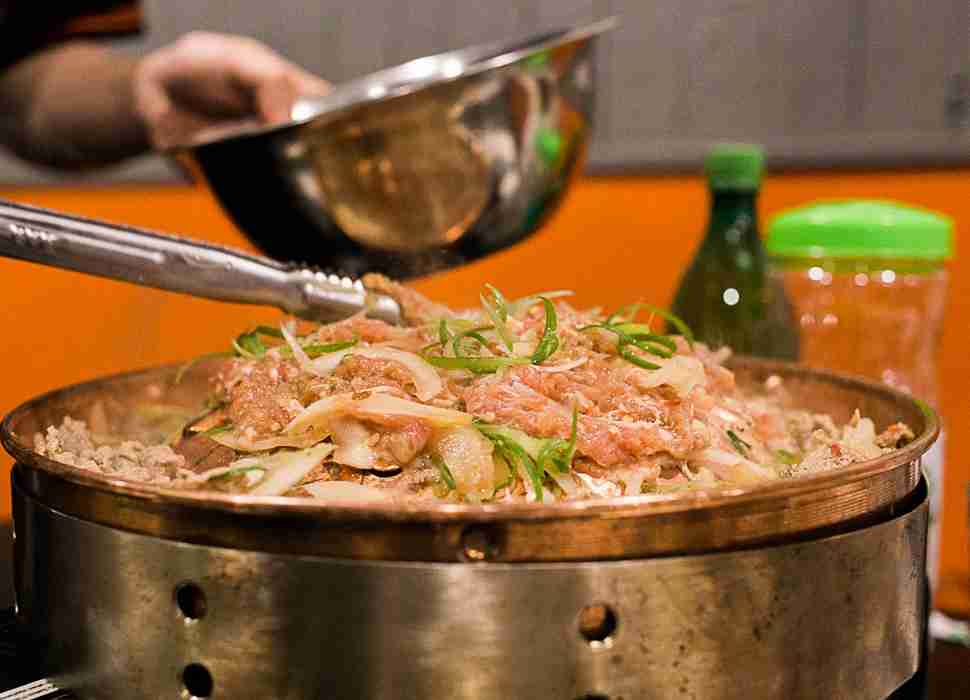 Inner Richmond
Everyone knows that the Inner Richmond is where it's at for Korean BBQ (and dim sum, and pho, and Burmese), but Dancing Bull ups the Korean BBQ ante with modern digs and flavorful bulgogi. Their special-specialty (and their menu claims a lot of specialties) is Seoul-style bulgogi, which comes on traditional domed copper grills. Beef or pork sizzles on top while veggies and noodles simmer around the sides, catching the juice to form a comforting flavor medley. Twenty dollars per person sets you up with unlimited traditional sides and meat that doesn't stop until it comes out your pores. See it in action.
Russian Hill
Upper Polk is now home to a much-needed, sexy cocktail spot, specializing in mezcal and Mexican tapas. Mezcalito retains the dark wooded interior and soft lighting of former tenant Reverb, but has added high-top tables and a rustic lounge area to lean more into the bar side of things. Mezcal, as the name suggests, is the star here, showing up in everything from sours (get the sour!) to Negronis. There's also an extensive mezcal tasting list, which is best ordered neat with the traditional pairing of orange slices and spiced salt. If all the smoky agave has you hungry, the small plates of high-end tacos, crudo, and fresh guacamole and chips will do the trick. There's even a lobster roll and burger on the menu (except on Tuesdays when creative tacos in the $4 range reign supreme). Stay tuned for mezcal and food pairings, and we're crossing our fingers that the Mezcalito team will launch brunch soon, so we can spend all day in a little slice of Oaxaca.
Bernal Heights
Just in time for the spookiest month of the year comes this occult-themed bar that's playful in theme, while deadly serious about its beers. A pack of five cicerones helm ODM's 20 rotating taps, and if cocktails are more your thing, they focus on local spirits. Get your fortune told by the bartender when you order a pint and po-boy, then post up by the skull-adorned fireplace to let the spirits overtake you. If it's too early for the hard stuff, Old Devil Moon has Stumptown Coffee on draft (but they'll also make a mean coffee cocktail).
North Beach
While most of the world's "bodegas" sell jerky, milk, and black & milds, obviously a San Francisco "Bodega" is destined for avocado toast, cheese plates, and local craft beer and wine. At least that's what's on offer at this new, airy North Beach cafe, which took over the former Melt space. The new ownership has kept the Euro-cafe vibe while rejuvenating the menu and decor for SF's modern aesthetic. We hope the Connect Four sets, happy hour deals, and comedy nights from Melt's tenure will also make reappearance, but the owners couldn't be reached for comment.
Tenderloin
This adorably tiny cafe specializes in British fare, coffee, and tea. Say cheerio to nitro cold brew sweetened with a dash of condensed milk and an array of toasts served on spongy seeded sourdough from The Midwife and the Baker. Weekdays it's a bustling grab-and-go coffee stop, while weekends offer a mellow respite from 'Loin madness.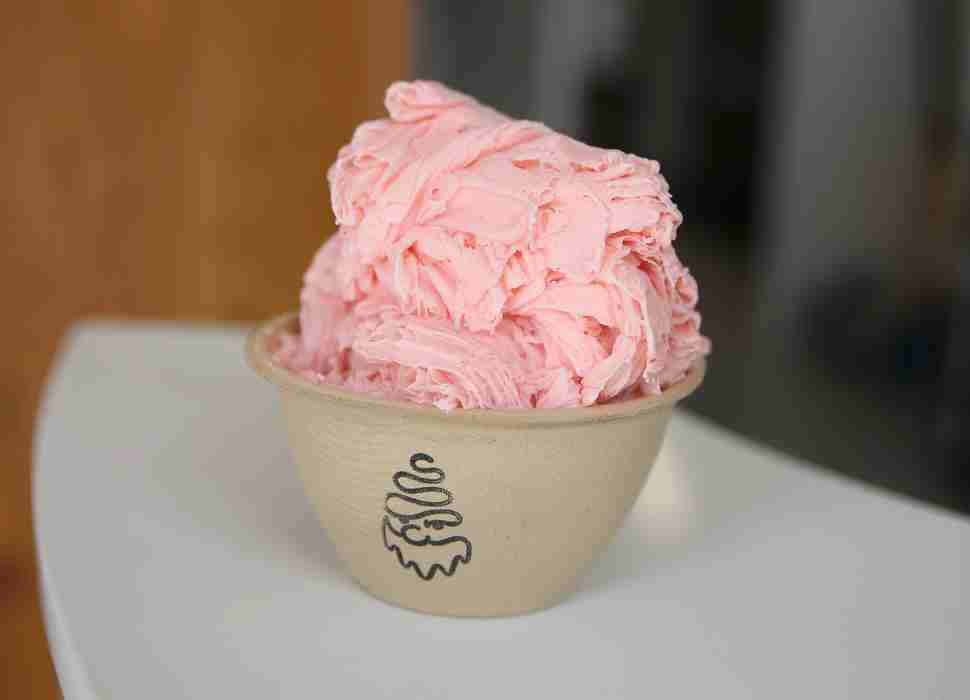 Divisadero
Every day is a fresh powder day at David Chung and Mimi Hanley's new outpost for Taiwanese shaved snow. The fluffy, cold treat is made with filtered water, organic dairy from Straus Family Creamery, and high-quality, locally sourced ingredients -- making it a lighter version of ice cream and a creamier, more delicate take on shaved ice. Try Powder's black sesame, horchata, Vietnamese coffee, strawberry, or green tea flavors, all of which can be mixed and matched with toppings such as coconut flakes and mochi. This cool treat comes just in time for SF's best season.
Outer Sunset
One of SF's most essential dive bars has finally risen from the ashes after a fire gutted it last year. This cozy bar a block from Ocean Beach quietly reopened a few weeks ago, once again offering its grand brick fireplace, live music, and hot toddies to SF's salty and wave-weary set. Even if this corner of the beach is a bit of a trek for people outside of the Outer Sunset, we're sure happy to have this down-home bar back.
Sign up here for our daily San Francisco email and be the first to get all the food/drink/fun SF has to offer.