It's still very much winter in San Francisco, which means there's absolutely no shame in continuing to build up that winter body. This is great news, because our nine best bars and restaurants that opened in SF this past month include a couple of Cajun spots with mouthwatering dishes, lots of new places to drink beer, a hidden Korean fried chicken spot, and so many freakin' hot dogs. It's all super-tasty, totally indulgent, and nothing a puffy vest can't hide through spring.
Recommended Video
Sriracha Bacon Onion Rings Bring the Heat Like Never Before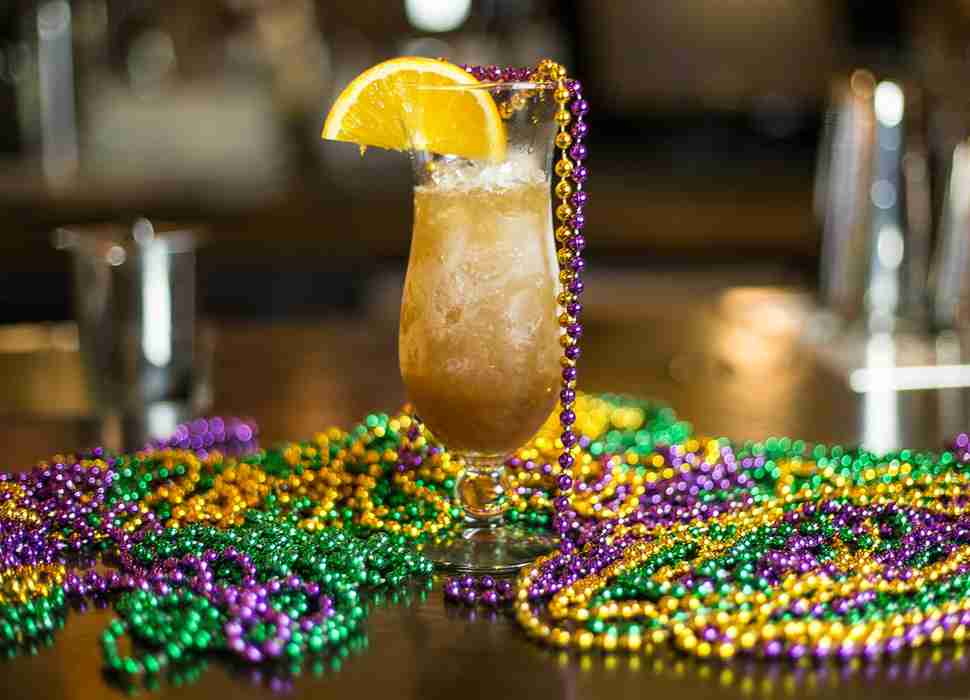 MISSION
The team behind Popsons and Causwells knocks it out of the park again with its new Creole/Cajun concept, Alba Ray's, which opened in late January in the heart of the Mission. The vibe is decidedly New Orleans with iron arches, purple velvet banquettes, intricate floor tiles, hanging ferns, and fleur-de-lis artwork, all of which make it the perfect place to settle in for a hearty meal with lots and lots of drinks (the cocktail menu features a Sazerac, hurricane, Ramos gin fizz, Bywater, French 75, and even a daiquiri).

As far as the food goes, must-eats include the char-broiled gulf oysters, Creole BBQ shrimp, grilled rabbit sausage, blue crab salad, blue crab-stuffed flounder, and jambalaya. So, uh, yeah… maybe go with a group. And wear pants with an elastic waist.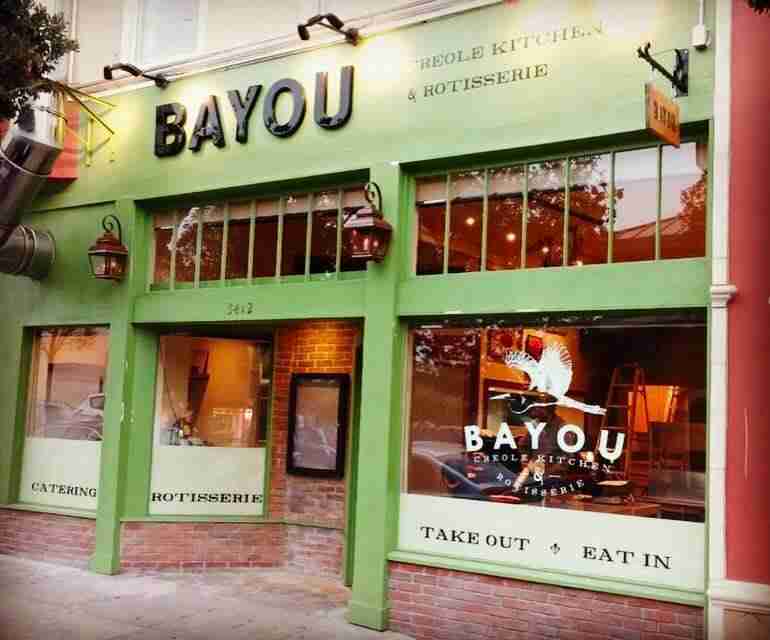 MISSION
First came the reopening of Lower Pac Heights' Elite Café with its focus on NOLA-inspired dishes. Then, Alba Ray's (see above), and now, just a few weeks later, Bayou Creole Kitchen has also opened in the Mission. This funky spot has a way more casual vibe than the other two (paper menus double as placemats and there's an alligator head wearing Mardi Gras beads). The menu has pretty much everything you could want if you're craving South Louisiana-style food, including frog legs, fried oysters, seafood gumbo, crawfish étouffée, and a huge selection of po-boys. Though the prices aren't that inexpensive (entrees are $15 to $22, po-boys are $9.50 to $12), for San Francisco, it's actually an affordable option.
MID-MARKET
You might think that the last thing SF needs is another gastropub, but once you go to Fermentation Lab (which showcases, well, fermented foods), drink one of the 24 California beers on tap, and snack on duck confit sliders and vegetable banchan, you'll realize how wrong you were. Don't worry, it's nothing a beer and cheese plate won't make you feel better about.
SOMA
We love the burger at Garaje, so of course we were elated when the team behind the taqueria phenomenon opened a taproom across the street from the Moscone Center. The space is not what you'd expect from a bar focused on craft beer; there are lots of dark leather booths, mirrors, and low lighting, all of which gets even sexier once you see the beer selection. There are 18 brews on tap with a bunch of California options (as you'd expect), but also, in a refreshing departure from so many SF taprooms, some great East Coast picks as well. The bar also serves wine and will eventually add snacks like grilled cheese, tacos, and pickled vegetables. The only downfall? All of the "I finally found the G Spot!" jokes you will hear for approximately two years.
OUTER SUNSET
Before 2017, there were only a few reasons to visit the Outer Sunset. Ocean Beach, brunch at Outerlands, cinnamon toast at Trouble Coffee, and that one friend who lives out there and complains he always has to come to you blah blah blah. Now, thanks to Woods Beer Co.'s tiny new location on Judah and 46th Ave, you can actually get stoked about visiting said friend. There will eventually be eight taps of Woods beer (right now there are five), and an outdoor patio will open in the spring -- this is the Outer Sunset though, so you'll still need your puffy vest. There are also six different $6 empanadas. Who's complaining now?
SOMA
The vibe inside this hot new restaurant is modern and sexy with lots of bright colors, gold mesh curtains hanging from the ceiling, cozy banquettes, and a long marble bar that screams, "Hey gorgeous, come here for a first date." During which, you just may find yourself drinking a chai punch with Scotch out of a tea cup, a drink that'll make perfect sense once you taste it. Not into cocktails in tea cups? Rooh's cocktail program is versatile and there are plenty of creative options served in more traditional glassware.

The food at Rooh is elevated, progressive Indian cuisine -- basically everything you love about California produce and regional Indian flavors, cooked with modern techniques. Dishes like crispy lamb ribs, liquid foie gras pate, butter chicken, and monkfish tail are available a la carte, but if you want to go on a real food journey, order the $80, seven-course tasting menu.
POLK GULCH
It can be hard to find a bar that accommodates a big group of friends, but Rusted Mule, a new watering hole with a big main floor, three lounges, and mezzanine for private parties, has solved that problem. The vibe is "soft steampunk" with metal sculptures from local artists, tons of LED lighting, and exposed brick walls that are original to the 1908 building, meaning you'll never grow tired of finding cool new things to look at.

There are, of course, lots of mules on the menu (and on tap), as well as modern classics, wine, and beer. Right now the kitchen just has light snacks, like chips and guacamole and garlic fries. The full kitchen is expected to open next month.
FILLMORE
Hidden behind the new Boba Guys in the Fillmore is a Korean fried chicken takeout window, Sunday Bird. The 24-hour-brined, twice-fried Korean chicken is cooked by the famous Deuki Hong (Kang Ho Dong Baekjeong, Momofuku) whose food has been lauded by industry names like David Chang, Anthony Bourdain, and Danny Bowien. But who cares about what famous people think? All you care about is the delicious fried chicken, seasonal pickles, and sides like homemade honey butter bao, perilla slaw, and chicharron. Oh, and even though it comes out of a takeout window, you don't have to eat it on the street; grab a seat in Boba Guys, which has plenty of stools and tables.
INNER SUNSET
We love hot dogs. We love them at the ballpark. We love them at a cookout. And we really, really love them during a Costco run. But now we also love them in the Inner Sunset thanks to Takuya, a new fast-casual spot that serves Japanese-style hot dogs.

What makes the hot dogs Japanese-style? Well, it starts with handcrafted, all-natural sausages, like Bekon (chicken, bacon, mushroom, Swiss cheese), Hotto (Cajun beef sausage), and Kemuri (naturally smoked pork sausage). Then you add two to three sauces (unagi, spicy mayo, kimchee, wasabi mayo, etc.) and as many toppings as you'd like (options include sweet corn, jalapeño, pineapple, furikake, bonito flakes, and seaweed). So, yeah. A little different than your standard all-beef dog with relish and mustard. Not sure what combos to create? No worries: There are 10 featured dogs to guide your taste buds.
Sign up here for our daily San Francisco email and be the first to get all the food/drink/fun SF has to offer.