The harvest season brings a cornucopia of new restaurants stuffing themselves into the husks of your favorite dearly departed eateries. Promising new concepts just opened up at the former homes of legacy legends like Postrio, Herbivore, the Slow Club, and other locales. The old Cafe Elite is now The Elite Cafe, and the highly anticipated Bar Tartine spinoff has finally found a home (ironically, four blocks from Bar Tartine). Let's join a table where people are already seated and have look at a menu of San Francisco's best new restaurants.
All of the restaurants on this list are part of our ongoing quest to find this year's best new restaurants in America, and we're combing through every opening in every Thrillist city. Get involved on Instagram -- #BestRest2016 -- to let us know your picks and your favorite dishes at each of these new spots.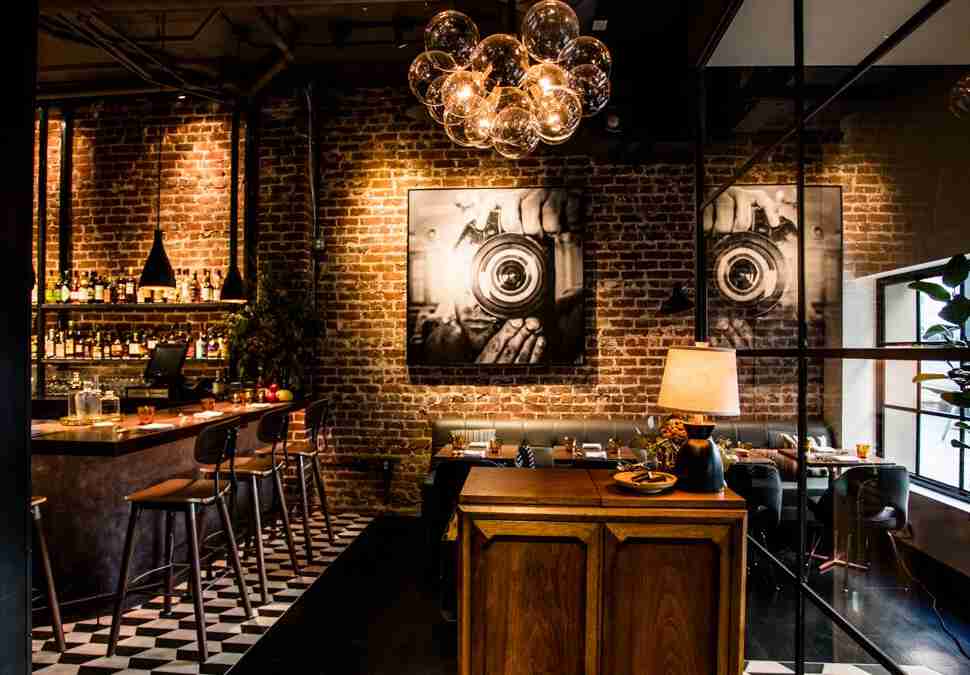 Union Square
If you need any more evidence that the massively hip Hotel Zeppelin is inspired by the rock band Led Zeppelin, its new restaurant has been christened with the "Ramble On"-evoking sobriquet Rambler. After a mid-October opening hosted by the Gettys (yes, those Gettys), Rambler's new menu features "Going To" California cuisine like foie gras torchon and wood-grilled octopus with fresh chorizo. Classic rockers will recall that this Union Square hot spot was once Wolfgang Puck's celebrated Postrio, and Chef Puck's original wood-fired ovens are still producing a whole lotta lovely pizzas. Right now Rambler is a dinner-only spot, but they'll offer a delicious lunch and brunch menu in the weeks to come.
Financial District
SoMa is tossing another organic, farm-to-table salad joint your way, as Sweetgreen joins Mixt Greens and Tender Greens for an increasingly verdant neighborhood. Yes, Sweetgreen is a chain with more than 40 franchises nationwide, but its Washington, DC, Chicago, and Philadelphia locations have carved out significant cult followings among the veggie set. As with all the Sweetgreen locations, the new SoMa Sweetgreen features locally sourced produce, seasonal menus, and gourmet salads so big you'll take half of it home in a take-out box for an extra bonus meal.
Dogpatch
'Aina is not a new restaurant, having brought its loco moco, custard-filled donuts, and deliciously rich Polynesian delicacies to Dogpatch earlier this year. But what's new here is that 'Aina's long-promised dinner menu finally arrived this month, with pu-pus, poke, and octopus luau all prepared with Pacific flair. 'Aina just received a 2017 Michelin Bib Gourmand award, a distinction given to value restaurants, which makes it probably one of the only places with a Michelin award where you can actually order spam.
Financial District
For the Downtown lunch crowd looking for a quick bite for $8, The Bird is the word. You may balk at our inclusion of a restaurant that offers only a fried chicken sandwich, but oh, what a fried chicken sandwich it is! The Bird serves up a free-range chicken breast prepared with a berbere spice blend, loaded with fresh, crunchy apple slaw, and sandwiched on a freshly baked bun. The sandwiches brought to you by Adriano Paganini (Beretta, Starbelly) and chef Blair Warsham fall smack in the middle of the guilt-pleasure continuum -- but they're also made of locally sourced and organic ingredients, so you shouldn't feel too bad if The Bird becomes your twice-weekly lunch spot.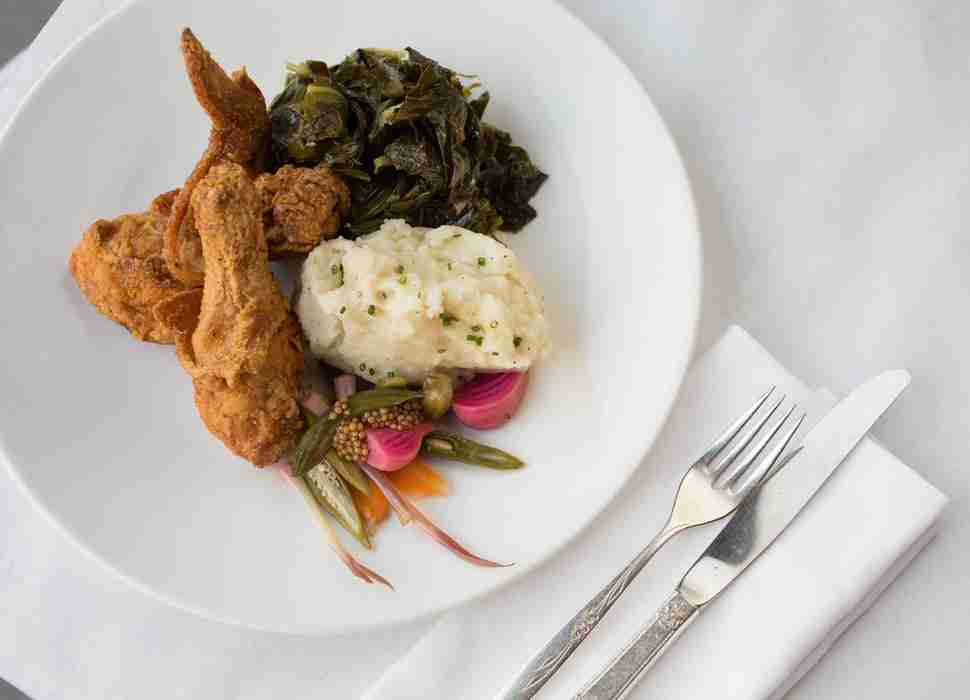 Lower Pacific Heights
Good times roll with the happy return of The Elite Cafe on Fillmore St, now under new management and the culinary expertise of New Orleans Chef Chris Borges. The previous incarnation of Elite made our Best SF Brunch in Every Neighborhood list, though the new iteration of this New Orleans-inspired restaurant serves brunch only on the weekends. But son of a gun, you'll have big fun with the new dinner dishes such as chicken jambalaya with squash and turnips, crawfish étouffée, duck gumbo, and a whole lot more. Try to save room for the bacchus, a giant bananas Foster sundae with crème fraîche ice cream, chocolate pearls, toasted coconut, and walnuts.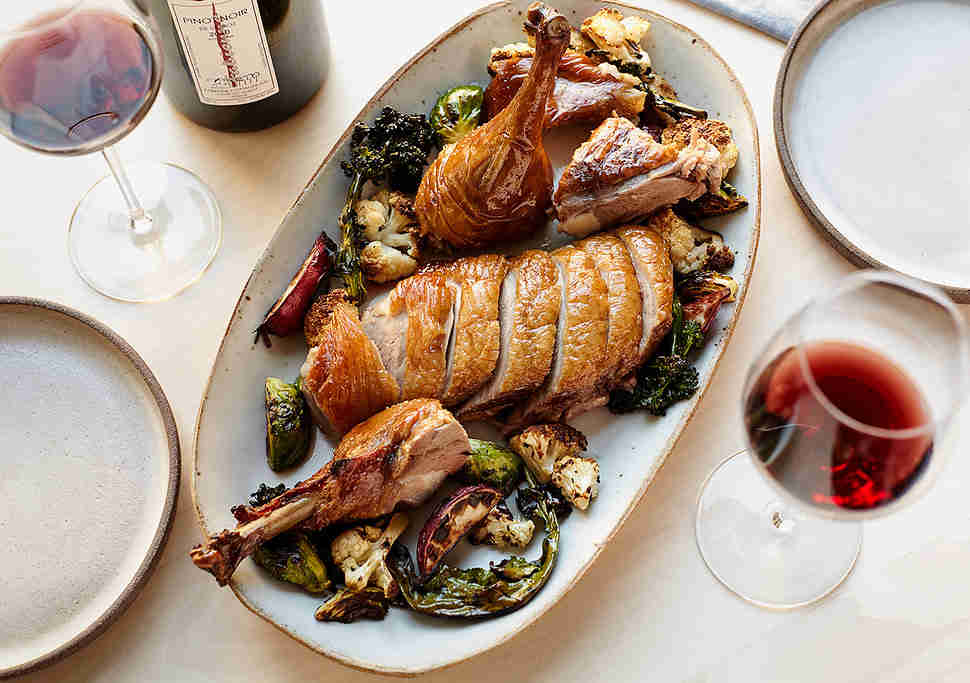 Potrero Hill
If you're slowly getting over the demise of the legendary Slow Club, you'll make fast friends with location's new tenant, The Morris. The menu features whole animals such as a smoked Pekin duck with roasted veggies, lovingly hand-prepared by Chef Gavin Schmidt of the two-Michelin Star Campton Place. The Morris figures to be the new go-to destination for the well-heeled wino, as legendary sommelier Paul Einbund (formerly of Frances) has developed a wine list that exceeds 50 pages, mostly comprised of well-aged, old world wines.
Bayview
Continuing their tradition of bringing groceries to neighborhoods that conspicuously lack real supermarkets, the Duc Loi gang just opened a new supermarket in Bayview. You'll find all the fresh produce and groceries of Duc Loi's 18th and Mission St location, but also a built-in deli serving what we've declared as one of the best banh mi sandwiches in San Francisco. The new Duc Loi pantry occupies the location of the Bayview's long-defunct Fresh & Easy, giving the neighborhood its first functioning grocery store in more than two years. The family-owned and run business has fed San Francisco since 1987 and promises to offer affordable groceries that reflect the meaning of Duc Loi -- "ethical earnings."
The Mission
We don't usually cover pop-ups, as they tend to disappear in a blink. But the new Mission District pop-up Motze is notable because it's a Bar Tartine spinoff from owner/chefs Nick Balla and Cortney Burns. The spot that you used to call Herbivore will be Motze's new home for the next 18 months, and will offer a $58-per-person, three-course Japanese fusion menu with ingredients sourced exclusively from Full Table Farms in Yountville. SFGate reports that experimental dishes include zushi, a riff on sushi where the fish is preserved in the rice, and black koji bread with salmon roe, and house-made mung bean noodles. True to cutting-edge style, Motze will also feature the new so-San-Francisco "no tipping" model.
Russian Hill
You don't often hear the phrase "farm-to-table" applied to South Indian food, but this new fast-casual Indian spot pulls off the concept credibly with an inventive array of fresh Indian dishes. Dakshin does serve traditional rice bowls and dosas, including a gun powder dosa (for those with spicy sensibilities), but ingredients like quinoa or ginger-garlic-tamarind sauces are anything but ordinary. Dakshin has a solid list of curries, including a daily special that represents "the best from our mother's kitchen." Platter dishes are served too, each prepared in a unique style specific to a certain different region of South India. This Russian Hill restaurant gets extra points for being open late -- until midnight on Friday and Saturday.
Sign up here for our daily San Francisco email and be the first to get all the food/drink/fun SF has to offer.