A lot of good things happened in SF in November: we finally got some much-needed rain, the Raiders got their very first win of the season (what? It was adorable!), and eight new bars and restaurants opened, armed with everything from Duck Hunt, to dim sum, to tap cocktails.
Recommended Video
It's Worth Getting Sloppy For This Grilled Cheese Taco
The Mission
After four years of pop-ups, Hapa Ramen finally has a permanent home, which means you finally have a permanent place to slurp up flavorful bowls of ramen, buttermilk fried chicken steamed buns (wut), and a Polynesian-inspired cocktail menu with a Hilo Gimlet that's made with Hawaiian Punch.

Tenderloin
Finally, a bar that makes getting a taste of your own medicine a good thing. Rx is a new Tenderloin drinkery with a menu inspired by the Prohibition-era prescription form for medicinal alcohol. Because, yes, medicinal alcohol used to be a glorious, glorious thing. There are Stimulants, Stress Relievers, Painkillers, Mood Stabilizers, and of course, Classic Remedies. Get comfy in one of the dark booths or cozy couches... or grab a stool at the bar where the bartender will happily recommend the perfect cocktail for whatever ails you (i.e. not yet having a perfect cocktail).
Tenderloin
When you're in the mood for a low-key evening with delicious wine (or beer, but mostly wine) and snacks (cheese and charcuterie, of course), head directly to Tender, a small space in, that's right: Pac Heigh... wait, no... The Tenderloin (there we go) with 20+ wines on tap, a cozy upstairs lounge, and three varieties of Drake's beer. And the brass taps aren't just pretty to look at: they also ensure that you can get your wine by the glass and half or full carafe. So... full.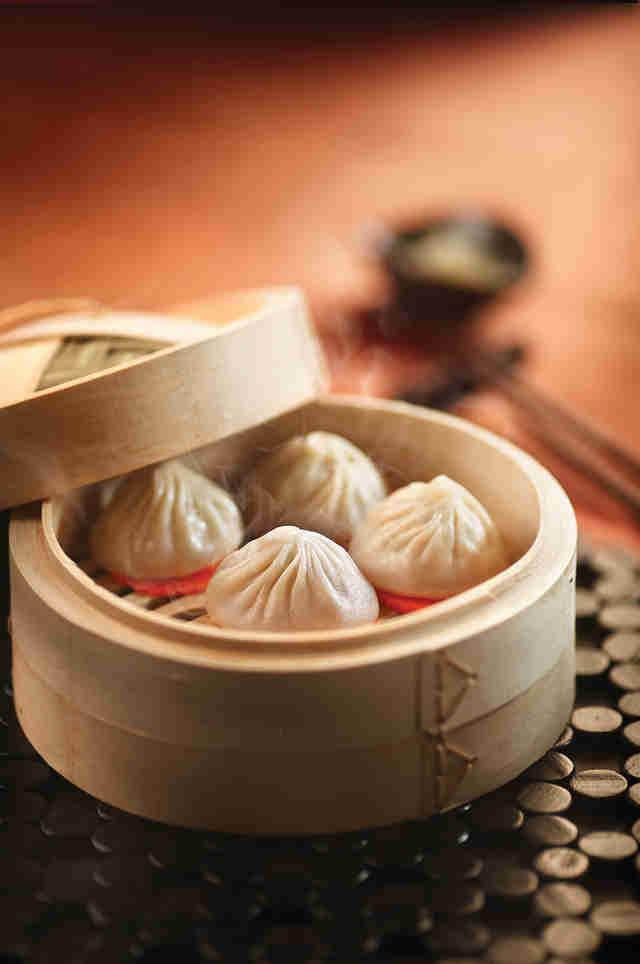 The Embarcadero
With a 200-seat dining room, a 4,000sqft terrace that overlooks the bay, a separate bar and lounge area, and a to-go counter at street level, this might be (has to be) San Francisco's largest restaurant. It also has a huge menu, so whether you want dim sum, fresh seafood, Peking duck, or just a really good selection of Japanese whiskies, it's got you awesomely covered.
Union Square
Whether you like it or not, there are times when you end up at the mall. Especially in the coming weeks. But now you actually have something to look forward to, specifically: TAP (415), a modern American eatery that's got all of your old favorites (burgers, pastrami sandwiches), a bunch of your new favorites (bacon-wrapped mini frankfurters, gulf prawn corn dog), 20 taps (12 for beer, six for wine, and two for cocktails), a dozen TVs, and... adult milkshakes. Oh, and TAP (415) has mobile device charging areas at each table and at the bar -- where you can sit and do all of your holiday shopping ONLINE like a normal person.

The Mission
Chez Panisse alum Sylvan Mishima Brackett brings Tokyo izakaya to San Francisco in a zen space (that used to be Chez Spencer, but that you won't recognize as such). The food is so pretty, you almost don't want to eat it. But then you eat it because: omgsogood. Right now the 60-seat spot doesn't take reservations, but soon they'll accept them for the booths only. You're going to want to make one, because this place is going to be hard to get into. For good reason.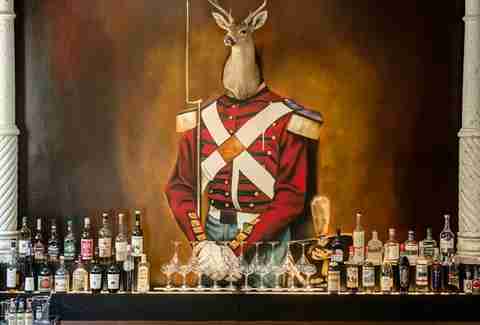 Nob Hill
Elegance goes on an adventure in this new restaurant from the husband-and-wife team behind Michelin-starred All Spice. As in, you can get a burger, but it will be an elk burger. Or, if you're not feeling like a burger (which makes no sense), you can order a whole braised goat. Everything is meant to be both exotic and whimsical, including the decor. Keep an eye out for the wine cart, which serves wines by the glass from the 2,700-bottle wine cellar. Not a wine drinker? They also have craft cocktails. Of course.
Polk Gulch
Jackalope is without a doubt your new go-to watering hole for a few reasons: Duck Hunt in the upstairs lounge (which can be rented out to groups of 15-20), craft cocktails for $10, "Shot n' Beer Back" pairings for $9 (you'll order the San Francisco Treat: a shot of Fernet and an Anchor California Lager), a super chill vibe, and... PLINKO. Yup, the bar has its very own version of Plinko. $10 gets you the chance to win seven different boozy prizes... or some Unicorn Tears. What? There's no reward without a little risk.
Sign up here for our daily San Francisco email and be the first to get all the food/drink/fun SF has to offer.
Daisy Barringer is Thrillist's SF Editor and though she is sad every day that she will never get to live her dream of playing Plinko with Bob Barker, the Plinko at Jackalope is slowly, but surely helping her cope. Follow her on Twitter @daisy.