For those of you who skipped reading all of our San Francisco restaurant content this year in hopes that we'd just round up the best stuff at the end of the year: you're all assholes. Very, very smart assholes. Here are the 11 best restaurant openings in SF in 2014:
Hayes Valley
This modern French bistro is a little on the pricey side (main plates range from $18.50 to $36), but the fresh ingredients, careful preparation, and interesting dishes (beef tongue Dijonnaise, sweetbreads Grenobloise, rog legs en aigre doux...) make it well worth the trip. And don't worry, if you're not feeling super adventurous, the Fully Dressed hamburger has you covered. It comes with bone marrow marmalade, which is all you need to know.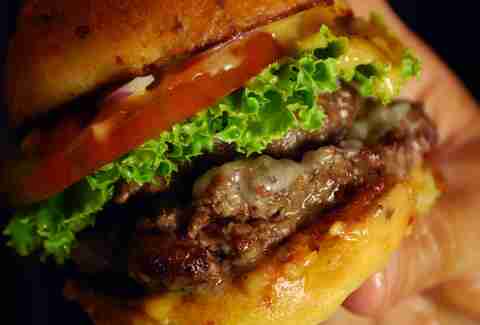 Western Addition
This burger and BBQ joint from the creators of 4505 Meats is a welcome addition to the Divisadero Corridor. It has one of only three wood-burning smokers in all of SF, mouth-watering smoked meat plates (each comes with two sides, pickles, and a roll), and one of our favorite cheeseburgers in the ENTIRE COUNTRY (two years running!), appropriately named The Best Damn Cheeseburger. Bonus: beer garden-y patio. Double bonus: beer to drink on the beer garden-y patio.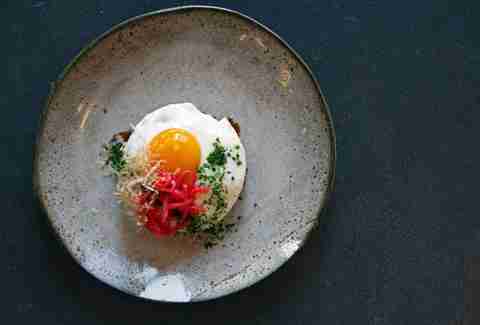 Financial District
This modern izakaya and sushi bar -- a collaboration between Chef Ken Tominaga and Michael Mina -- is one of the year's biggest hits, and deservedly so. The service is impeccable, the fish is fresh, the cocktails are carefully crafted, and even the dessert is worth ordering. Oh, and they have 14 Japanese whiskies, all of which are delivered with a ceremony (the bartender pairs each whisky with a spice or fruit and, using tongs, rims the outside of the glass so that you smell the pairing as you imbibe). And it certainly doesn't hurt that you can end up at next-door The Ramen Bar for second dinner.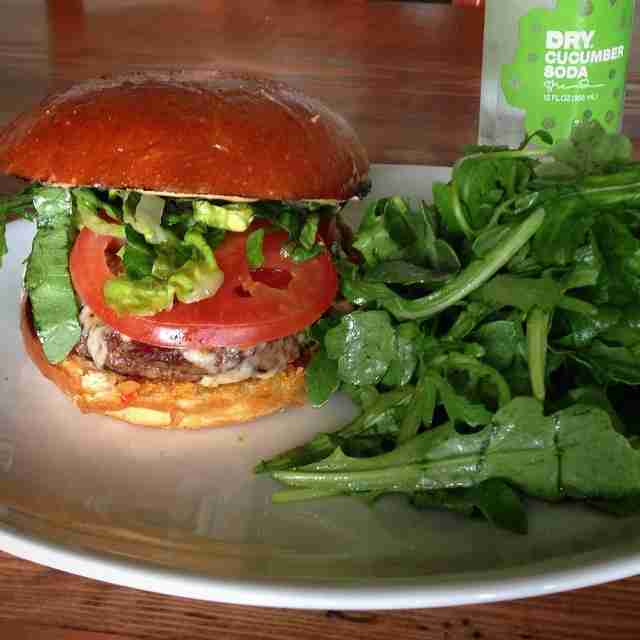 The Presidio
Traci Des Jardins took a former military mess hall and turned it into a sleek, modern space that focuses on California cuisine with a Spanish influence. This is California, so it should be no surprise that the menu is driven by sustainable ingredients sourced from local farmers or that it includes delicious hand-crafted cocktails (try the Highland Cooler: Scotch, ginger, lemon). The must-orders here? Pork meatballs and the clams with chorizo. And be sure to save room for dessert. One word: churros.
The Mission
Lazy Bear was one of SF's most popular pop-ups; now it's one of SF's most popular restaurants. And the wait to get into one of the two 40-person seatings every Thur-Mon is proof. Thing is, it's still well worth your time to try to get into this communal-style dining experience because the modern-American food is really just that good. And the dinner party vibe is really just that fun.
The Marina
We've already raved about how Causwells' burger is one of the best in the city, but the burger isn't the only reason to visit this American bistro (although, seriously: order the burger). If you go for dinner, get the pork belly confit and deviled eggs to share. If you go for lunch, get the buttermilk biscuit with sausage gravy. If you go for any reason whatsoever, get the "All Star" donut bread pudding.
Financial District
This Parisian-style brasserie with dark wood, red leather banquettes, textured walls, and chandeliers serves French classics with a Northern Californian twist that takes the word "classic" very literally. The grilled entrecôte steak is a dinner must, whereas the PEI mussels a la Normande are light (but filling) enough for lunch. There's also a bar menu if you want something less heavy to pair with one of their high- or low-octane cocktails.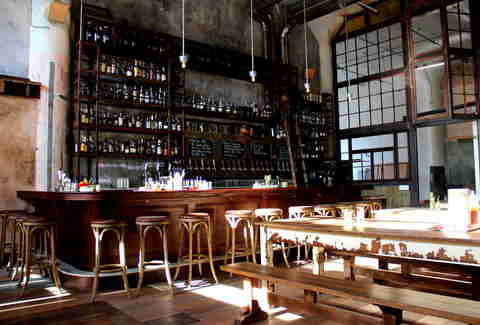 Dogpatch
The people from Magnolia are behind this Dogpatch outpost that serves smoked-in-house BBQ options (conceptualized by one of the Namu Gaji guys) like chopped pork and Wagyu brisket, plus there's a huge, on-site brewing system that can produce 30 barrels (oh, and a full bar).
The Mission
French bistro fare, but with a twist. Try the Hiro sandwich (meatballs, roasted bone marrow, jalapeño) and the duck liver mousse with nectarine compote (twiiiiiiiist!), or order the Urchin Fixe menu ($50 for four courses and $38 for the wine pairing). Want a drink? Yeah, you do: The Champs Elysees (Cognac, Green Chartreuse, lemon, Angostura, served up) is our favorite.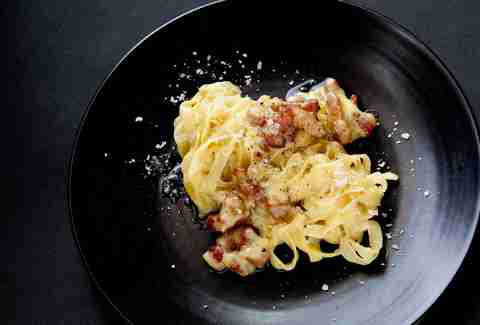 The Mission
Plin is all about eating Italian and seafood in a way that's not traditional or expected. The menu is divided into two sections: "Explore" and "Discover". You really can't go wrong, but the fried Chilean seabass, the seafood risotto, and the seared Hokkaido scallops and salumi are all the can't-go-wrong-est options. And unlike most Italian restaurants, Plin also has a good selection of beer and craft cocktails.
The Presidio
Two new restaurants from Traci des Jardins in one year? Sometimes life is just that good. Located inside the Presidio Officers' Club, this Mexican-themed restaurant serves delicious upscale (of course) tacos and even more delicious margaritas. Sit on the heated patio for a view of the outdoor comal used to make tortillas.
Sign up here for our daily San Francisco email and be the first to get all the food/drink/fun SF has to offer.
Daisy Barringer is Thrillist's SF Editor and she's totally okay with the fact that almost half of the restaurants on this list have deviled eggs on the menu. Because, seriously, you can't go wrong with deviled eggs. Follow her on Twitter @daisy.