From the people behind those 55-cent, single-serving espresso pods comes Nespresso Boutique: a cafe-cum-shop with a sexy lounge-lit coffee bar, a video wall, and more caffeine than you can (uncontrollably) shake a stick at.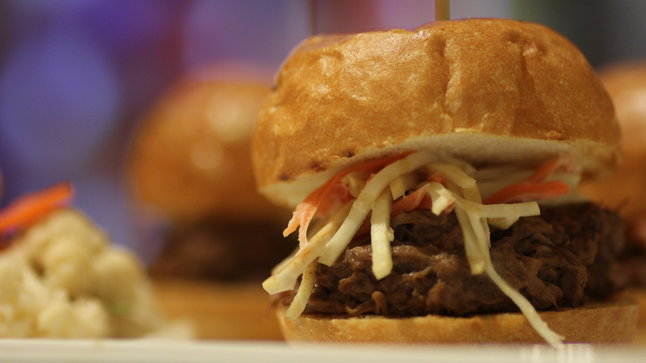 Nespresso's offering more than just your typical, "Oh God wha happen to all the moiture in ma mouf" coffee shop scone, thanks to a full-service cafe menu including these delicious ristretto espresso-braised short rib sliders.
They're obviously well equipped to make all kinds of fancy coffee drinks, like this chocolate mocha topped with chocolate syrup drawings of... squiggly lines.
Plus, they've got a crazy modern store downstairs where you can nab coffee makers or raid this self-serve wall of espresso pods that're robotically replaced by machines that can also tell you what you owe based solely on weight. Don't worry Pablo Sandoval, they mean coffee weight.