Okay, you're going to need to know two things about Homeskillet on Market. 1) It's from the guy behind Little Griddle, so you know it's gonna be great, and 2) they have a burger that's made with potato chips. See? You totally didn't guess it. Now let's check it out.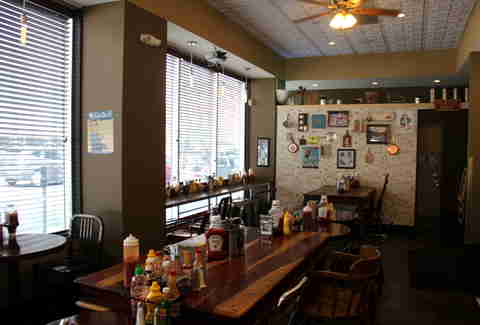 Set in the former Pearl's space, the restaurant seats about 20 and looks like your favorite roadside diner from a cross-country trip that's somehow plopped itself right on Market. Plus, they have 14 different burgers. Speaking of which...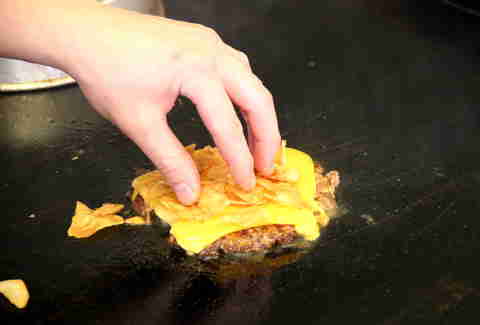 Inspired by the grammar school memories of putting chips on sandwiches to make them an imperial bajillion times better, they crack up (homemade!) versions, and melt them into the cheese.
They're then lovingly covered in a chipotle mayo sauce while still crispy and searing on the grill.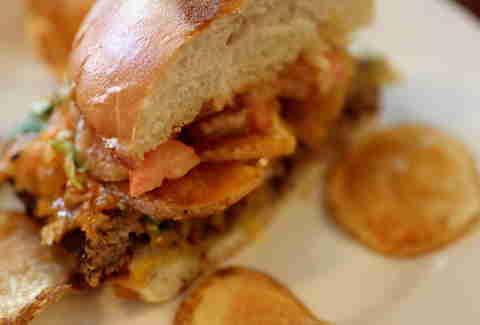 End result? The angelically delicious Hot Potato Chip Burger, which you can grab with shoestring fries, sweet potato fries, or... house-made potato chips.
Exactly, sign.
Joe Starkey is Thrillist's San Francisco Editor and puts potato chips on everything, including other potato chips. Follow him on Twitter.