Spanish for what you're doing when you tell a girl at a bar you really like the way she fills out her shoes flirt, Coqueta is the latest from Top Chef Masters vet Michael Chiarello, an Embarcadero gem set in the old Lafitte space with seating for 56 in school chairs that're covered in authentic bullfighting hides complete with branding numbers. The historic interior and its 18ft ceilings have been renovated to show off the original giant wooden columns, plus Venetian plaster walls that have been etched with things like pigs and bottles of beer. Keeping with the whole Spanish theme, they've got share plates that are embossed with the appropriate animals (like this bull) and waiters who're wearing not-at-all-humiliating gaucho outfits. The menu, too, is an exploration of Spanish and Basque, mainly focused on tapas portions (which you can enjoy at the 10-seat tapas bar). Must-gets include these Tattas Bravas, which're either potatoes w/ a spicy tomato sauce or what Spanish dudes shouted during the Janet Jackson Super Bowl performance. Plus, they've got a glass-enclosed outdoor area mainly devoted to walk-ins. It's got a bar for cocktails (like the one above) and on-tap sangria (yesssss), plus a pretty nice view the girl sitting next to you can check out just as soon as she replies to your pants party invitation. Last two photos courtesy of Coqueta
Recommended Video
Would You Eat This 3-Pound Chicken Nugget?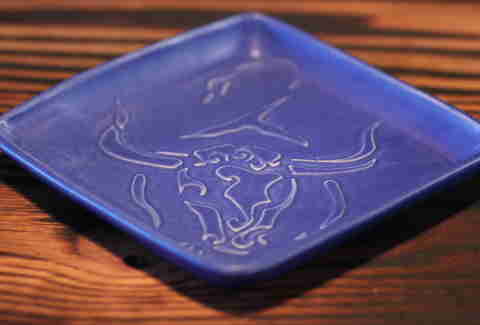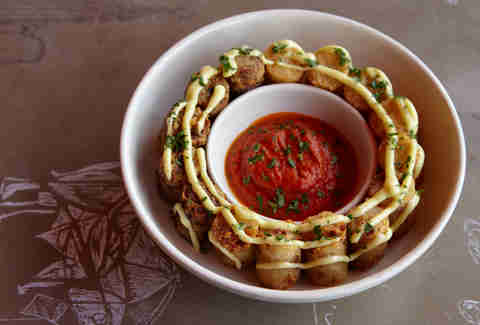 Previous Venue
Next Venue
Venue Description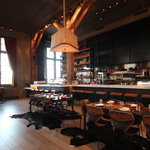 1. Coqueta
Pier 5 - The Embarcadero, San Francisco, CA 94105
Born from a Top Chef Masters vet, Coqueta (which means "flirt") is an idyllic spot for creative and refreshing cocktails, festive tapas, and a gorgeous view of the Bay. Sit outside in the semi-enclosed patio or snag a seat at the glassed-in bar -- either way, you'll be enjoying Spanish and Basque small plates that are vibrant and flavorful alongside sumptuous sangria in an unbeatable setting.