Fall: It's both when San Francisco actually starts to feel like Summer... for two days, and also when pretty much every restaurant, bar, and corner store where Omar buys Cheerios in a silk robe opens. Luckily, we're here to flag the 12 ones you should actually care about, from a cocktail bar named after a GoldenEye character, to the sequel to AQ.
Recommended Video
What to Get Instead of Roses This Valentine's Day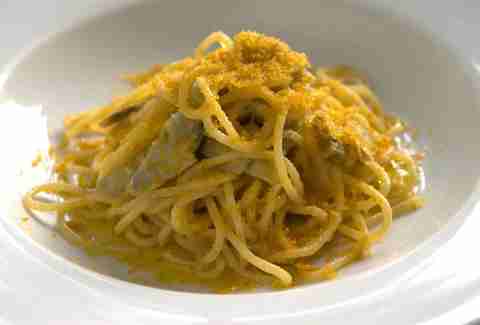 Name: La Nebbia
Opening in: August
Why You Should Care: Set to open this month in a former consignment store a block away from its older sister restaurant La Ciccia, LN will offer a selection of 10 cured meats, fresh local and imported cheeses, and a DOUBLE-DECKER PIZZA OVEN.

Name: Pesce
Opening in: August/September
Why You Should Care: The owners of popular Russian Hill standby Pesce have decided to ditch a remodel on the old spot and cast their line into short-lived Jake's on Market, which's twice the size of their OG location.
Name: Ichi Sushi + Ni Bar
Opening in: September
Why You Should Care: An amalgamation of expansion and new restaurant, this is an evolved version of the original (it's SUPER EFFECTIVE) that takes the greatness of Ichi and adds in a reservation-only omakase bar, plus an extra sushi station in the back.
Name: Third Rail
Opening in: September
Why You Should Care: From the owner and a manager of Range, this guy's being designed by Paxton Gate with a truly railroad-esque theme (right down to banquettes resembling train station benches). It'll have a 4x4 cocktail menu of four drinks in four categories -- Seasonal, Citrus, Aperitif, and Spirituous (bartender speak for "strong") -- all looking to roll into the Dogpatch in one of the many months when Wyclef will still be gone.

Name: Cafe Claude Marina
Opening in: Mid-September
Why You Should Care: This bigger, French-er brother to the already great downtown spot will be anchored by a brass bar surrounded by penny tile, and will feature both outdoor seating and a private curtain-enclosed table for seven. Also: they'll have a full kitchen so they can offer a wider range of traditional French fare.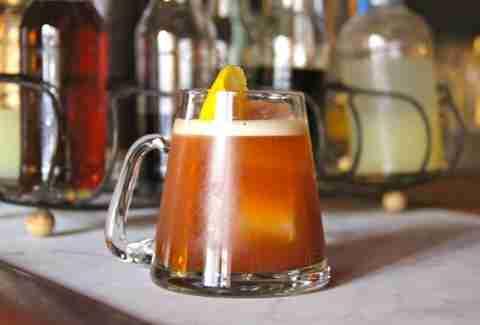 Name: Odd Job
Opening in: Late September
Why You Should Care: Not just the character who's totally cheating in GoldenEye, Odd Job's also a forthcoming bar from a couple of the guys behind Big (RIP). It'll be similar to the original with a bit of a Public Works feel thrown in, with DJs and... soft-serve machines (?) that you can hopefully expect by the end of Sept.

Name: Doc Rickets
Opening in: October
Why You Should Care: Housed in a 102yr-old building, this spot from the guys behind super-awesome SOMA retreat Darwin Cafe and a former 15 Romolo chef is named after the John Steinbeck marine biologist character in Cannery Row who you totally remember. Expect approachable, affordable fare for lunch and dinner on the main floor, plus a basement entertainment venue with a full bar called Doc's Lab.
Name: Bacon Bacon
Opening in: October/November
Why You Should Care: Having finally won a legal battle against nearby neighbors who for some weird reason didn't like the smell of bacon (??), BB is going to be re-opening shop in a couple months after some necessary renovations to the ventilation system (so those people don't have to smell that horrible, horrible, HORRIBLE smell of bacon).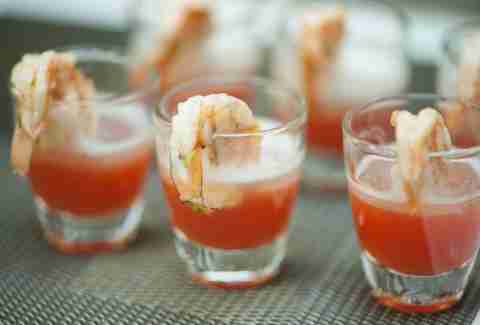 Name: 1760
Opening in: Fall
Why You Should Care: Not just the year that's... 16yrs before cool things happened in the US, this is the odd couple brother of Acquerello (casual, fun, come as you are, as opposed to fussy, dressed-up... that show wasn't about friends, was it?) that'll have a 250-large bottle list, a full bar, and approachable, modern, ingredient-driven food from a chef who, among other things, trained under a master sushi chef.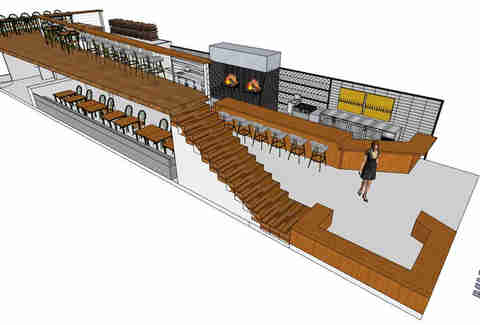 Name: TBD
Opening in: Fall
Why You Should Care: From the team that brought you AQ, this restaurant (not named after what the Bluths are fundraising to cure) will feature 1.5 floors (there's a mezzanine!) and use a wood-fired grill and custom hearth to serve up NorCal cuisine like Artichoke and Dungeness Crab with spiced rhubarb & sea urchin and a rustic duck cassoulet, plus an extensive wine and beer program that'll range from rare Belgians to cans of PBR because, of course.
Name: Magnolia Brewery Dogpatch
Opening in: Late Fall
Why You Should Care: The Magnolia guys (amazingly pictured above) are moving into more grown-up digs later this year, located in the starting-to-get-much-cooler Dogpatch and featuring a tap room and BBQ by the chef from Namu Gaji.

Name: Uno Dos Tacos
Opening in: Late Fall
Why You Should Care: The guy behind everyone's favorite not-really-fast-food fast food burger joint Super Duper is trying tacquerias now, starting with Uno Dos Tacos -- a legit Mexican food joint you can expect to see late Fall, around when the latest FiDi SD should open too.