Run by SEVEN siblings, Foundation Cafe's a FiDi breakfast/lunch spot designed by the oldest sister, chef-ed by the private chefiest sister, and front-of-housed by the most-whistled-at-by-men-sitting-outside-North-Beach-coffee-shops-iest sister. Along with delicious-looking pastries like these, they'll be offering early-morning eats that include a carnitas omelet complete with jalapeno jack cheese, pico de gallo, chipotle aioli, and what Jabba the Hutt has always been super self-conscious of (a side roll). Also: Four Barrel coffee. And... um... Lunch counts this blackened rockfish w/ pineapple slaw, and a porcini-dusted "tri-tip", also what you used to beg your waiting-'til-marriage GF to do. Oh, and they've also got pancetta-topped, brown-butter-sauteed Brussels sprouts, which should do the trick, especially if you're famished.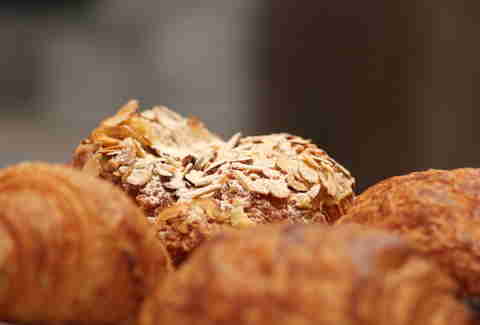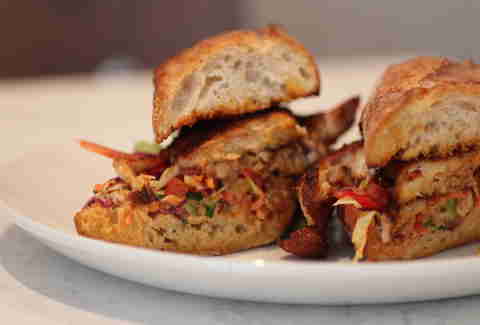 Previous Venue
Next Venue
Venue Description
1. Foundation Cafe
335 Kearny St, San Francisco, CA 94108
This family-owned coffee shop and restaurant is affordable and great for breakfast or lunch. Menu items hit all of San Francisco's favorite ethnic food groups: pastries for breakfast and Four Barrel Coffee-rubbed tofu, banh mi & a "Spanish bomb" salad with Manchego cheese for lunch. Foundation Café's unique Four Barrel Coffee offerings go beyond the tofu, too -- people go crazy for the Sherpa brew and various espresso drinks.