ALERT: Get Free It's-It Ice Cream Sandwiches on Sunday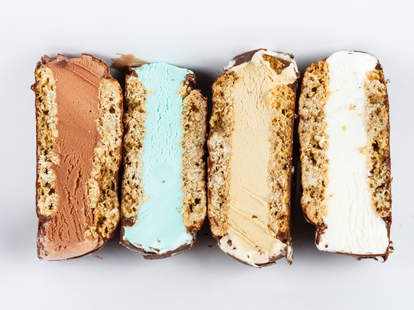 Nothing beats It's-It Ice Cream sandwiches, SF's most treasured treats of all time. Well, except for FREE ones. And now you can get some.
Here's the deal: In celebration of National Ice Cream Sandwich Day on Sunday, the It's-It crew will be handing out the precious, chocolate-enrobed ice cream sandwiches FOR FREE, but only during one hour windows at two locations:
Fort Mason - 1pm to 2pm
Dolores Park - 2:30pm to 3:30pm
In addition to the famous, nostalgia-inducing ice cream sandwiches, you can get your hands on some It's-It swag, like temp tattoos -- if you're able to find the ice cream slingers in time. They're also giving away a month's supply of ice cream sandwiches to two people who share a photo of their frozen fortune and tag @itsiticecream with the hashtag #foundit, which we hope includes an ice cream sandwich to go with every meal of the day because duh.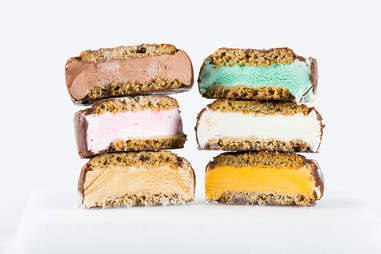 Courtesy of It's-It
Here's another gorgeous ice cream sandwich shot for good measure.
Tony Merevick is Cities News Editor at Thrillist and is flying to San Francisco to eat all of the ice cream sandwiches. Send news tips to news@thrillist.com and follow him on Twitter @tonymerevick.