According to a recent scientific study conducted by RecentScientificStudies.com, donuts are in fact awesome. Some, though, are awesomer than others, which is why we've rounded up the eight shops in SF doing them the awesomest.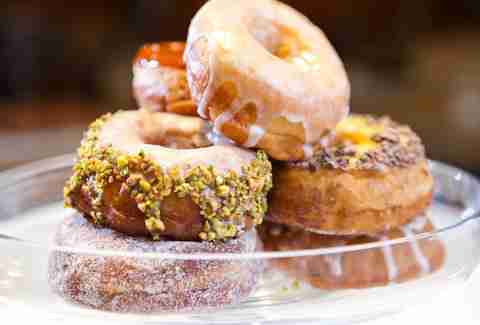 Dynamo Donuts
The Mission (address and info)
This tiny shop lives up to its self-fiving name by offering a rotating selection of some of the most eclectic donut flavors in the city, including a Meyer lemon huckleberry that is tart, sweet, and fruity ALL AT THE SAME TIME.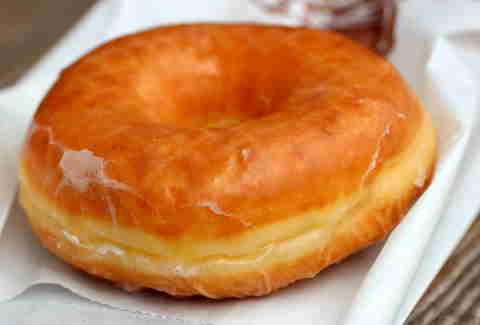 Happy Donuts
Noe Valley (address and info)
Sometimes all you need is a classic and perfectly glazed donut. And for all of those sometimes, you'll want to go to Happy Donuts, the San Francisco donut empire that Food & Wine Magazine EIC Dana Cowin once called "the new queen of the donut scene".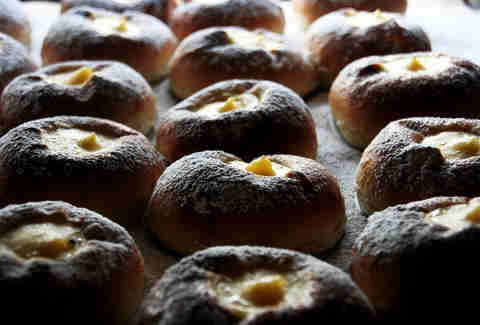 Heartbaker
The Richmond (address and info)
Everything you need to know about Heartbaker can be found in the bomboloni -- an Italian donut filled with custard (get the simple vanilla, trust us) or jam.
Barbary Coast
Union Square (address and info)
Nestled underneath the Parc 55, this old-school joint is named after the infamous pleasure district of the Gold Rush era, and lives up to the moniker, offering donuts that'll make you want a cigarette after finishing. Pro tip: definitely try the chocolate croissants.
Golden Donut
The Richmond (address and info)
A well-made French cruller is a thing of beauty: crisp and soft, airy and eggy all at once. Golden Donut makes a great, not-to-be-missed version of one out in the Richmond.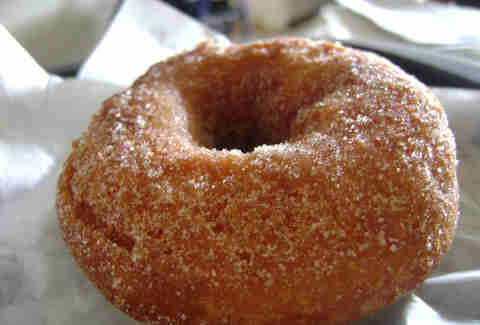 Pinkie's Bakery
SOMA (address and info)
This little SOMA bakery only makes donuts on Saturdays, but they're worth the wait and the trek. Flavors vary, but if the cinnamon sugar is available, make sure you get one. Or two. Or seven.
The Jelly Donut
The Mission (address and info)
The jelly donuts are indeed good at this shop, but the donut holes are an unsung gem. Most times, the owners will throw in a few of them free with your order if it's big enough, but they're also totally worthy of a purchase on their own.
This list -- and all the rest -- look even sexier in our iPhone app. Get it now!
Anita Chu is the creator of Dessert First, an award-winning blog dedicated to all things sweet. She's also the author of Field Guide to Cookies and Field Guide to Candy. Her third cookbook will be published Spring 2015 by Chronicle Books. Follow her on Twitter, Instagram, Facebook, and Pinterest.