When the sun sets, you'll still want to be spending the night enjoying the fun-est nightlife the city has to offer. Well, thanks to our recommendations, here are eight of the raddest places in SF to do some late-ass eating. Check out the picks below:
SliderBar
Castro
Congratulations, you found a hot chick at 4a! Sadly (not sadly?), it's just the name of a burger at SliderBar.
Recommended Video
Thrillist's Best (and the Rest): The Truth Behind the Saddest Cookbook Ever
Sparky's
Castro
There's pretty much no beating a 24hr diner in a city that is pretty scarce on these spots, especially when it's super easy to walk to from three neighborhoods.
El Farolito
The Mission
Need burritos at 330a? Of course you don't, but El Farolito is here to help you make mistakes and wake up surprisingly full anyways!
Cocobang
Tenderloin
If you happen to be in the TL area around 355a... GET OUT!!! But first grab some pretty delicious Korean fried chicken from Cocobang, which's open 'til 4a on Friday and Saturday.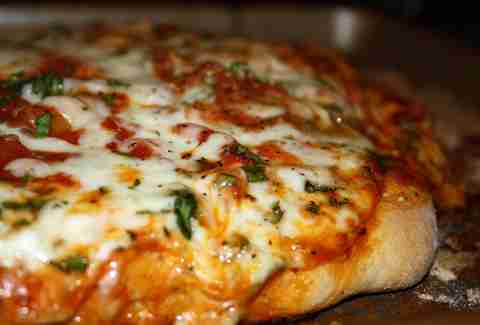 Pizza Orgasmica
The Marina
Sure, a lot of pizza places are open late, but a lot of them A) don't actually have good 'za, and B) don't have the word "orgasm" in their name. Enter Pizza Orgasmica, where you can get hot and heavy with a Serpent's Kiss (cheddar-garlic sauce, lemon-pepper chicken, provolone, Parmesan, Romano, zucchini & green/red onions).
Sam's
North Beach
If you somehow find yourself in North Beach at 3a because you definitely weren't at a strip club, it's time for a double-burger at Sam's -- a no-frills, greasy spoon (ew, has anyone ever thought about how gross that saying is? No?) diner that stays open 'til 330a.
Wing Wings
Lower Haight
The ultimate spot for Lower Haight-last call post-gaming, Wing Wings slings deliciously tossed chicken handhelds 'til 2a on Fri/Sat. Ask for the Angry Korean. Trust us.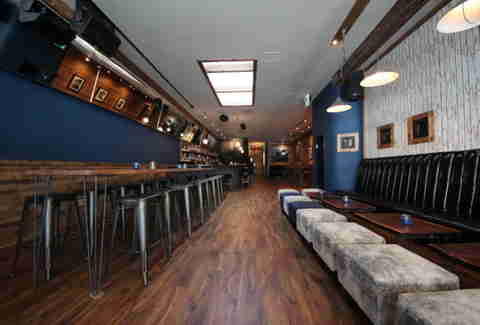 Southside Spirit House
FiDi
Yes, most bars are open until 2a, but do those bars also have a kitchen that's open 'til 1a? Yeah, that's right. Feel free to order some pizza and beer-braised corn beef sliders at a time when most bars have already had 'last call'.