We've already told you about all of the fancy food and drink inside Levi's Stadium. But what if we told you there was something even fancier than the tikka masala, carnitas tortas, and vegan dogs available on the main concourse? "But Thrillist, surely that's impossible!" you say. Nope. We give you: Michael Mina's Tailgate...
A members-only experience for 49ers season ticket holders, it's located inside his new Bourbon Steak & Pub restaurant -- and five grand (!) gets you a whole season of an incredible, all-inclusive, game-themed menu and as many beverages as you can enjoy. Price tag too high? Well, the good news is that when the 49ers are away, anyone is welcome to attend a slightly pared-down version of this elaborate tailgate. In the meantime, here's a look at what to expect if you can score a full VIP invite: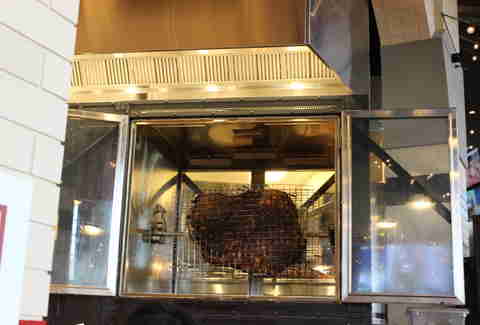 The rotisseries (there are two) can handle a dozen animals at once or, you know, one entire 1,000lb ox. 
The tailgate's theme each week depends on which team the Niners are playing. Last Sunday it was the Bears, hence Chicago-style hot dogs.
An outdoor meatball bar? Yes, please.
Diane is Michael Mina's wife...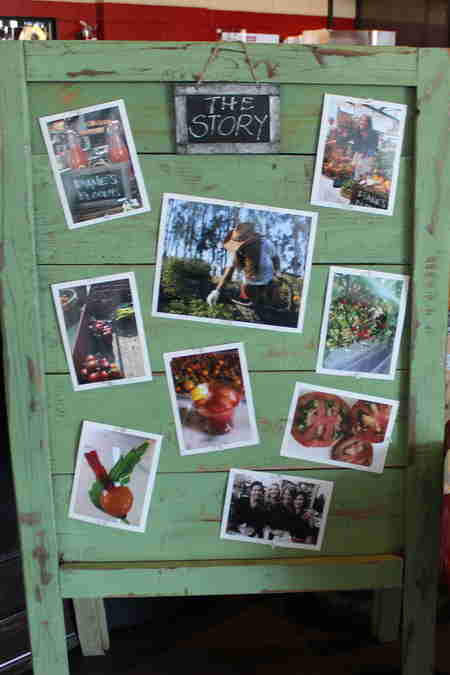 Her Marys are made using her homegrown, Japanese heirloom tomatoes, and are craved by chefs around the country.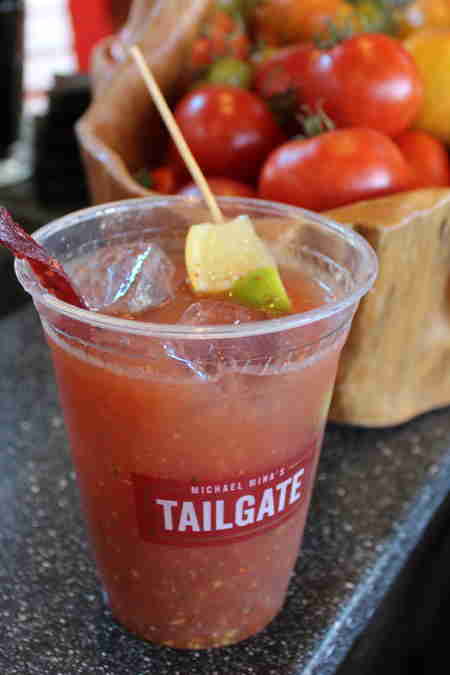 ... and now she makes them for everyone at the tailgate. Bacon included, naturally.
There's a full bar, plus plenty of beers on tap & in bottles. Don't feel like, ugh, getting up? No worries. There's waiter service!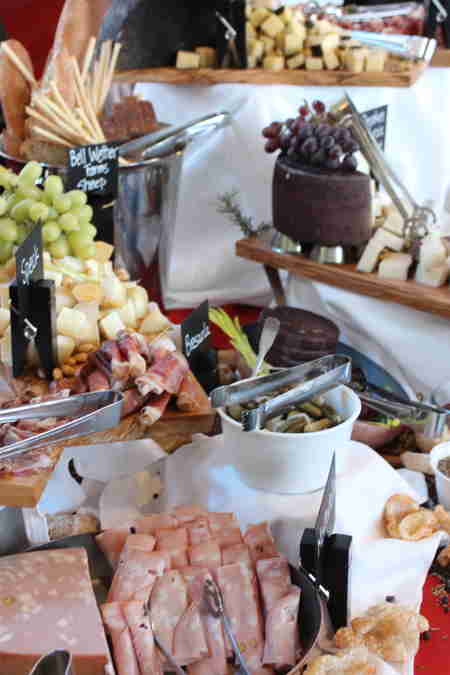 ... basically, all of the charcuterie you could ever want.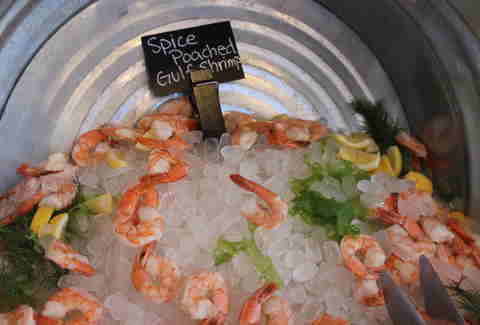 Expect fresh seafood everywhere.
This king crab with asparagus required seconds (and if the game wasn't about to start, likely thirds).
Does anyone ever say "no" to a lobster roll? Yeah, didn't think so.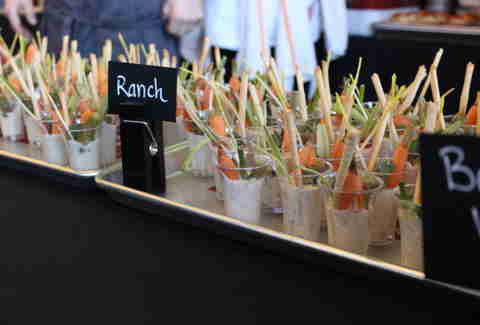 Even the veggies looked delicious.
Willy Wonka himself would have been impressed with the dessert table.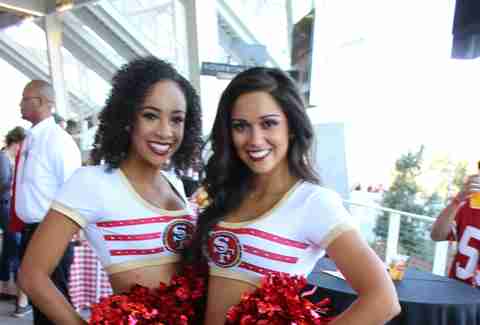 The Gold Rush stopped by to hang out. Of course. Because what tailgate doesn't have cheerleaders?
But the best part? Michael Mina's chef jacket has a 49ers logo on the back.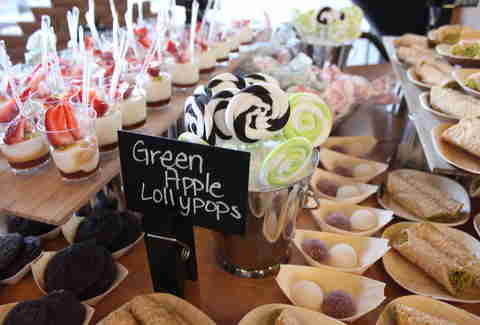 Just kidding! The best part was the dessert.
Oh, and the beer. The glorious, glorious beer.
Sign up here for our daily San Francisco email and be the first to get all the food/drink/fun SF has to offer.
Daisy Barringer is a 49ers season ticket holder who fears that after this, all other tailgates have been forever ruined. If you want to invite her to yours, do so on Twitter @daisy.