San Francisco Quick: What's this Sunday? If you didn't answer Mother's Day, you're basically the worst kid ever (do you know how long she was in labor with you?). Or at least you WERE the worst kid ever, until we reminded you (plus rounded up) this Mother's Day ass-saver.
Recommended Video
This Brunch Spot Makes Smoked Pig's Head and Bone Marrow Waffles
Southside Spirit House: Head here Mother's Day to buy your Mom a breakfast in bed that she'll actually want. Namely, a cocktail called a... Breakfast in Bed (!) made with Aperol, lime, mint, and Prosecco, rather than a giant mess in the kitchen and burnt Eggo waffles. Continue Reading
Presidio Social Club: Along with their usual brunch fare, PSC is offering a Mom Day special of sweet Bay shrimp with citrus dressing served over butter leaf lettuce, which you'll want to grab on the outdoor patio since it's supposed to be super nice out.
Burritt Room + Tavern: Swing by the Burritt Room any time after 5pm on Sunday for a delicious blend of vodka, Cointreau, amaro, lemon juice, and Champagne called the Mamma Mia! (here we go again...), and if you're grabbing dinner, your Mom will actually score a hand-picked cherry tomato plant as a gift.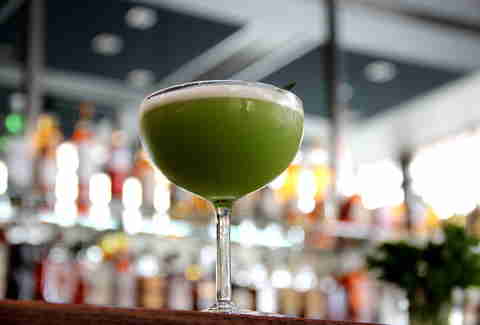 1760: French toast with roasted strawberries and whipped crème fraîche. A fried egg sandwich with basil aioli and smashed avocado. A special, green strawberry Bloody Mary. Mom is gonna be so proud.
Twenty Five Lusk: For Mother's Day brunch, they're doing a three-course prix fixe menu with choices like lobster Benedict, a fried green tomato BLT, and grilled rib eye with eggs, plus a bunch of different fresh-squeezed mimosa options... because nothing says celebrating Mom like drinking in the morning.