Go to your Gmail right now. You there? Ok, now copy/paste this into the body of an email addressed to those three buddies you have the standing Friday night Cheesecake Factory reservation with: "Hey dudes, so I know everyone was really dead-set on going to The Factory on Friday night (I know, I know, those Southwest Egg Rolls are really the best), but I just found out about this new place called [insert new place], and dudes, they've got [insert awesome thing they've got]!!!! So... maybe we go there instead?"
Fill in the blanks with any of the six awesome new restaurants/bars/ice cream shops that just opened below, click send, and prepare to get mad pats on the back come Friday.

Recommended Video
This Taco Costs as Much as a Car
Victory Hall (click here for address and deets)
Mission Bay
What happens when the people behind Little Skillet take over the formerly-a-club spot next door? This classier bar where you can now make questionable-for-your-New-Year's-diet-but-oh-so-right food decisions while you're drinking. Chicken and waffles for everyone! Please?
Merigan's (click here for address and deets)
SOMA
A sure-thing SOMA sub-staple (say that 10 times fast), Merigan's Sub Shop is from a one-time exec chef at A16 and features allllll the meat-heavy subs you'd usually only find on the East Coast. Basically anything is gonna be great, but you kinda have to get a sandwich that calls itself the Widowmaker (roast beef, mortadella, salami, prosciutto cotto, turkey, provolone, pickled onions, hots, shredded lettuce, dressing).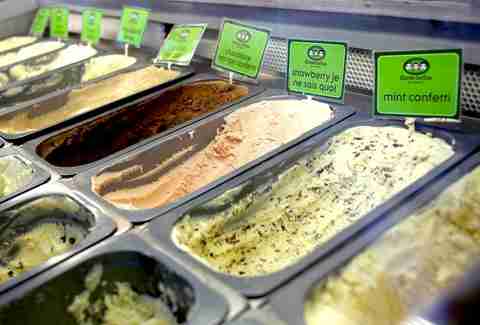 Three Twins Ice Cream Shop (click here for address and deets)
Lower Haight
Finally, two years after it was closed due to a tragic, presumably ice cream-melting fire, this local ice creamery has re-opened its shop in Lower Haight, giving Duboce Park-goers a worthy frozen treat to line up around the block for. Also: 12 flavors!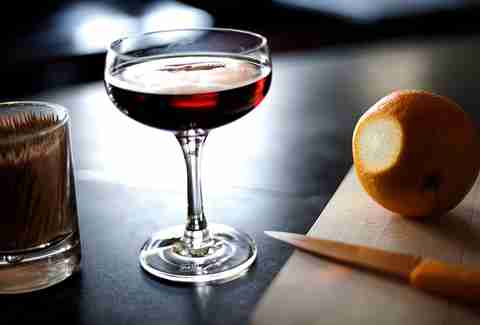 Third Rail (click here for address and deets)
Dogpatch
Finally, the craft cocktail and Edison bulb fervor has spilled over into the Dogpatch, with this spot from the team behind Range. It takes its name from the rail yard history of the spot and doesn't disappoint with craft cocktails and a... jerky bar? Sounds weird, but we like it. Let's get weird.
Street Food Dojo (click here for address and deets)
FiDi
Now open in the former Zog's Dogs spot (RIP, awesomely rhyming hot dog stand), this Asian-fusion take-away joint is giving your lunch the kick it deserves with rotating menu items like Ninja Nachos with spicy pork, peppers, cheese sauce, and tortilla chips, or the tribute to Zog's "Dojo Dawg": a link topped with wasabi and Sriracha coleslaw, furikake, and fried shallots.
Archive Bar & Kitchen (click here for address and deets)
FiDi
Okay, this was opened in December, but with a partner/bar manager who used to work at Wayfare Tavern and Coqueta, and an interior that looks like it's set in a factory office from the '20s (exposed brick, antique file cabinets, a bar made from a steel beam), this place is a SOMA go-to for some pizza (collaborated with the guy behind Pirate Pizza) and beer. Plus, though they don't have a full liquor license, they've got some pretty tasty creative cocktails.