Much like you right after leaving a liquor store, Juhu Beach Club is no longer located in a liquor store (!), having ditched their former SoMa pop-up in favor of a permanent home in the Temescal, complete with a six-seat bar, tables they sanded and treated themselves, and chairs from a bunch of places (incl. two actually from the owner's house). The walls are covered in all kinds of cool stuff, including these pictures of the owner's family from the '60s and '70s, when men were men and women were just about as hairy. The food's from a very-preetty former Top Cheftestant who's doing stuff like this Curryleaf Coriander Shrimp, or slider-ish "Pavs" served with awesomely named proteins like Holy Cow, Chowpatty Chicken, or Sloppy Lil' P, also a nickname you hope your GF never, ever gives you. Spices come from these jars/ Mr. and Mrs. Halliwell. And of course, they've got wine and six beers on tap (Linden, Speakeasy, Drake's...) along with 24oz bottles of Taj Mahal and Cobra, which'll have you GI Joenesing for more.
Recommended Video
Where to Get the Best Waffle Fries You'll Ever Eat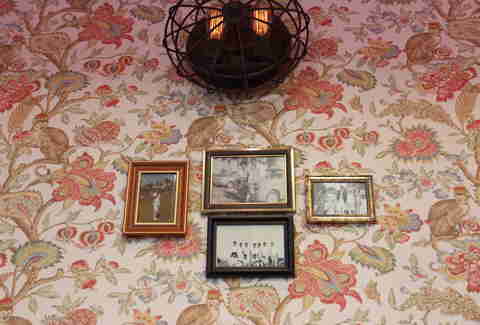 Previous Venue
Next Venue
Venue Description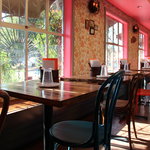 1. Juhu Beach Club
5179 Telegraph Ave, Oakland, CA 94609
Lined with frilly pink wallpaper and framed Bollywood posters, this north Oakland restaurant juxtaposes a dolled-up atmosphere for its grungy menu of Indian street food-inspired food. Spiced up dishes like guju chili and manchurian cauliflower harken to authentic, lesser-known flavors native to India, while other items like Pav compare to familiar American sliders. Wine is on tap, but diners are encouraged to pair their savory meals with a glass of refreshing local beer.