A long time ago, in a galaxy that's about 30ish minutes away (and totally reachable via booze train), these seven awesome, new Peninsula bars and restaurants opened, and started serving everything from brisket-topped mac & cheese to cask-conditioned, English-style session ales. Time to get you up to (light)speed...
 
San Carlos
A new, family-run 'cue joint on Laurel, 3 Pigs does all the BBQ basics (pulled pork sandwiches, ribs, tri-tips), plus all of the most delicious-sounding, not-basics (brisket-topped mac & cheese, a caramelized brown sugar-covered bouquet of bacon, dubbed "Pig Candy") in a cozy, Americana-filled interior. Said interior includes an American flag made out of cans of Bud, a giant truck fender, and lots and lots of beer -- 11 on tap, 81 bottles, and nine cans. Count us in.
San Carlos
Oh, what's that? Little Star Pizza expanded out of the city under the name "Blue Line Pizza", and is now doing its Chicago-style deep dish pies in "The City of Good Living"?? Wait hold on, one of the pizzas has meatballs on it????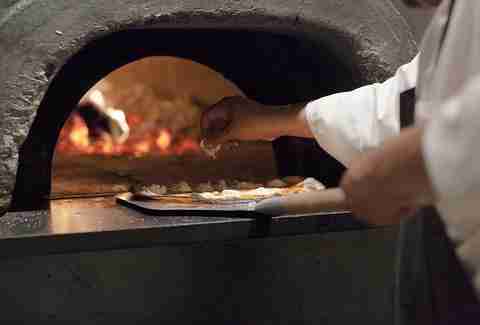 Burlingame
Taking over the old Kuleto's, and more recently Medallion Steakhouse, this Italian spot from a Rose Pistola alum features Venetian-style food. It's got house-made charcuterie that'll make your speck & prosciutto pizza with shaved Parmesan & rucola that much tastier, and house-made pasta that'll make your... pasta... that much tastier. Plus, they have a full bar (get the Il Colosseo, a three-person-serving punch served in a miniature, ceramic Roman Coliseum), 80 wines, and live jazz performances Wed-Sun.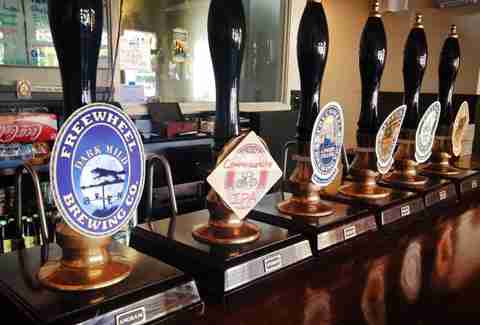 Redwood City
Take an award-winning brewery that specializes in cask-conditioned, English-style session ales, add burgers, a patio that ACTUALLY GETS SUN ALL THE TIME, and pub quiz, and you'll be left with approximately this.
Redwood City
Practically every dish on Grill House's menu finds its way to... the grill (!) at some point, from the chicken wings, to the cheese croutons floating in their tomato basil soup, to the French dip panini. Not grilled, but still awesome? The 16 California taps that are used liberally in the kitchen (for cooking mostly), from house stout BBQ sauce to porter mustard for sausage-bite dipping.
San Carlos
West Park Bistro is a total remodel to end all total remodels, replacing that weird Italian restaurant (with the stone goddess statue out front) with a totally not-weird, uh, bistro, that looks legitimately cool (holy crap, they've even got a 1,300-bottle wine cellar you can book for a private dinner!). It has food to match, too, including goat cheese & beet ravioli and filet mignon w/ mascarpone/sage/potato puree and huckleberry red wine demi gastrique. Shmancy.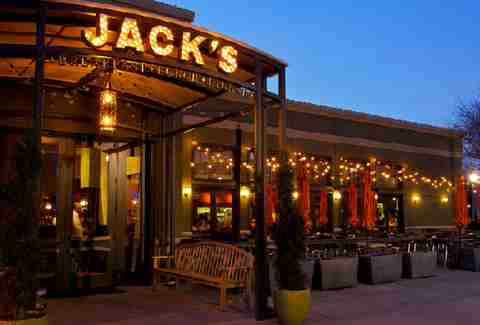 San Mateo
The third location of this Peninsula standby (from three East Bay brothers), Jack's has all three of your square meals covered in kind of the awesomest way possible: the Mighty Moose for breakfast (country-fried steak with two biscuits topped with Yukon gold hash browns, tomato, bacon, country gravy, two eggs any style, and chopped green onion), house-ground burgers for lunch, and... more house-ground burgers for dinner. Also great: they've got a full bar and tons of beers from the second-best beer state in the country.
Sign up here for our daily San Francisco email and be the first to get all the food/drink/fun SF has to offer.
Grant Marek is a Senior Editor at Thrillist and wants his own American flag made out of beer cans. Offer to help him drink enough cans to make it happen on Twitter: @Grant_Marek.
Joe Starkey is a San Francisco-based writer and would like to try all 1,300 of those wine bottles, please. Follow him on Twitter.