Power-ranking SF's best local ice cream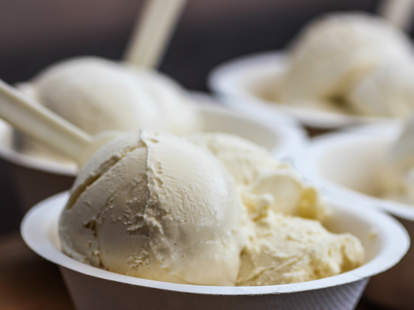 Ice cream: San Francisco's got a lot of it, and everyone has some pretty intense opinions on the subject. But, we've gone ahead and ignored those opinions to instead give you our power-ranking of the best local ice creams in San Francisco. It's a tough job, but someone... who's been hired as the San Francisco editor of Thrillist and was assigned the story (by himself)... has gotta do it.
6) Bi-Rite
Sure, this spot has good ice cream and some great flavors, but the fact of the matter is that nothing is really worth waiting in line more than an hour for, unless said thing ends with you and your friends staging an elaborate chess game for the Splash Mountain cameras.
What you're getting: Salted Caramel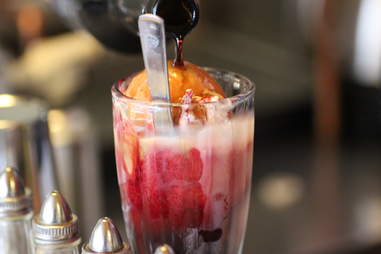 5) Ice Cream Bar
This Cole Valley spot makes its own flavors and, much like the soda shops from 1950s movies (and also the actual 1950s, we suppose), truly inspired ice cream floats that involve not only the delicious dessert, but also, more importantly, booze-ahol.
What you're getting: The Rebound Fling
4) Mr. and Mrs. Miscellaneous
Started by a pair with experience working at Wolfgang Puck's Spago, this hidden Dogpatch parlor has both regular flavors and some crazier ones like Chocolate Chicory Coffee, which you can also get in float form, which's how you'll feel after eating it.
What you're getting: Butterscotch Butterfingers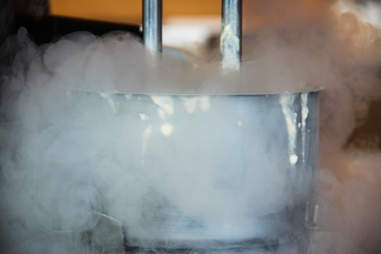 3) Smitten
Started by a not-not very pretty lady, the Hayes Valley outpost is named exactly for how you'll feel after having one of their made-in-front-of-you-using-liquid-nitrogen ice creams.
What you're getting: Brown Sugar and Cinnamon Shortbread
2) Three Twins
Even though they may have tragically lost their Lower Haight shop in a fire (but it's coming back soon!), it hasn't stopped TT from producing delicious locally inspired flavors like Sergio Romo's Mexican Chocolate, or less-local-but-no-less-delicious fair-trade vanilla bean speck with Indian vanilla.
What you're getting: Sergio Romo's Mexican Chocolate (it tastes like Mexican fried ice cream!)
1) Humphry Slocombe
There's no way that the top spot on this list wouldn't be given to the makers of Secret Breakfast, the ice cream flavor that incorporates vanilla, cornflake cookies, and Jim Beam Bourbon, which you can also add Coke to for a shake that even Kelis would be jealous of.
What you're getting: Peanut Butter Curry Secret Breakfast

Not-rated: Double Rainbow because, eh.