San Francisco Oh, shoot! Easter's this Sunday, and in the midst of all your... whatever you do that keeps you so busy, you forgot your parents (and maybe cousins) are in town (you should really start writing stuff down). And even though we literally just told you what SF's best brunches are, we've rounded up some just-this-Sunday Easter ones, so your Mom can totally think you have things together.
Recommended Video
Tijuana's Lucha Libre Is Like Watching a Live-Action Comic Book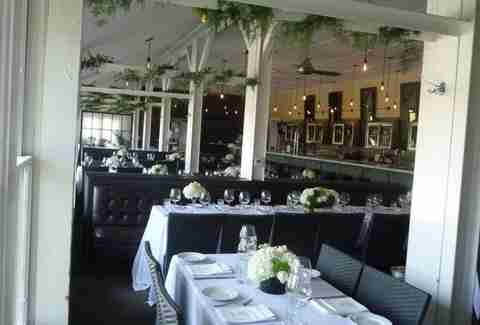 Presidio Social Club: PSC's busting out their usual great brunch, along with some specialty Easter dishes, like locally sourced baby lamb and Virginia ham (which, presumably, isn't as local). Continue Reading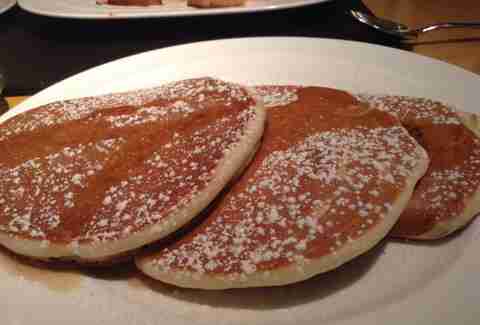 Brasserie S&P: This might be the perfect brunch. There's a carving station, bottomless mimosas, and an Easter egg hunt. Wait, the hunt's only for kids? Okay, the almost-perfect brunch. Grab reservations now.



Off the Grid: Picnic at Presidio: It's not exactly Easter-themed, but it's your best shot at seeing a real, live bunny. Get tickets for a picnic at the Presidio that includes a signature Picnic at the Presidio blanket (to keep!!), a dedicated wait-staff to both help set-up your spot and deliver any dishes from the 20+ food vendors, and the choice of one of two cocktail kits (Bloody Marys or mimosas).
Grand Hyatt's 36th Floor: Hit up the panoramic views of the Grand Hyatt on Union Square's 36th floor, with an all-you-can-eat brunch for $79/person (including bottomless mimosas) and comestibles like cider-braised pork belly roulade and grilled asparagus with curried egg. Plus, there'll be a surprise visit from the Easter bunny (!!!!!!!!!!!!!!!!!!!!!!!) and live jazz for the... people who like jazz?


Absinthe: Easter brunch hours at this Hayes Valley mainstay are from 11am-3pm, and in addition to their regular brunch menu, they'll be offering a special, Easter-inspired, slow-roasted bone-in leg of lamb (w/ rosemary/black garlic glaze, white bean ragout, peas, carrots, olive oil hollandaise & preserved Meyer lemon) and a special cocktail -- the Egg Flip (rum, egg whites, candy cream syrup, Angostura bitters & shaved chocolate garnish).
A16: Along with their usual brunch, A16's gonna be offering a few special Italian dishes on their Easter menu, including the Ceci fettuccine with braised sugo, fava & Pecorino, and Pastiera Napoletana, a cake made of ricotta cheese that's traditional to Naples. Hop to it.
Hopscotch: Having Easter in Oakland? Hit Hopscotch, which'll be opening up earlier for brunch. Starting at 9am, you can grab donuts with their classic butterscotch cream, plus the unique usuals like soy-braised pork belly Benedict (w/ Jidori eggs & miso hollandaise) and cinnamon twist French toast. Also: make sure you try the thematically appropriate Uptown egg cream (egg cream with rum, orange blossom liqueur, chocolate bitters, and hazelnut powder).