What you need to know about Grilled Cheese Day in SF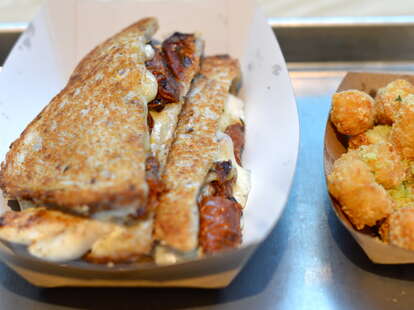 San Francisco National Grilled Cheese Day? It's this Saturday, and SOMA StrEat Food Park is celebrating it better than anyone else in SF with what is shaping up to be the greatest grilled cheese-homaging day in the history of the 7x7. Here's what you need to know...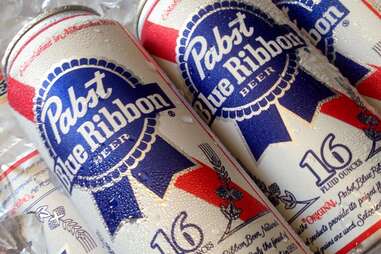 1) There will be beer specials. Because nothing goes better with hot cheese sandwiches than (cheap!) ice-cold beers, they'll be providing you and your ironic mustache with $3 PBR tall boys. Continue Reading
2) They have eight big-screen TVs. So you can totally watch the Masters. Or Giants vs. Rockies, if you aren't your Dad falling asleep on the couch whilst insisting you're not.
3) There will be triple-decker grilled cheeses. Adam's Grub Truck will be serving a three-layered grilled cheese consisting of pepper Jack, muenster, and Havarti that's also smothered in their own blend of Cheez Whiz. God bless them.


4) Bacon Bacon will be there. With a grilled cheese that'll not only have a ton of bacon, but also bacon jam. In retrospect, that seems pretty obvious... but no less mouth-watering.
5) Admission is free. So long as you RSVP.