The high-rises and Giants crowds in SOMA had best make way for giant people and high-rising cholesterol, because Umami Burger has opened up shop there, which is clearly the most important thing to happen there since... well, pretty much ever. Here are 10 reasons you should celebrate this delicious development: 1) There's finally a place you can go to wait for the Caltrain that isn't The Creamery.
Recommended Video
Buffalo Chicken Beer Cheese Fondue Fries Are Like an Edible Sports Bar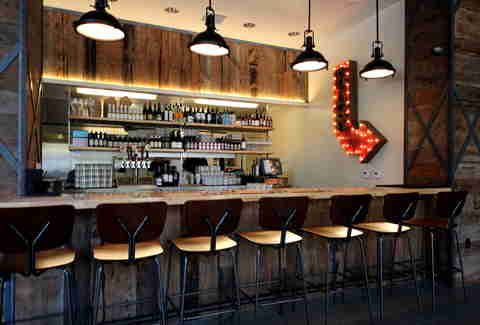 2) Did you know you can take food into AT&T Park? Because you totally can.

3) Chances are, the line here won't force you to take a two-hour lunch break like some other spots.
4) Totally not on 6th Street.

5) Totally not on 5th or 7th Street either.
6) Their decorations are both aesthetically pleasing and instructional.

7) It's a good compromise spot to meet your one friend who's always trying to get you to go to the Dogpatch.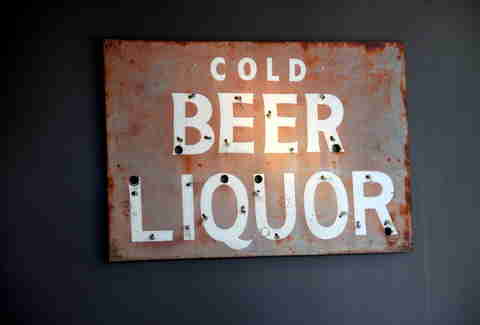 8) No, seriously, the decor is quite informative.
10) Forget all these other reasons, did you see all of those glorious burgers?!?
Previous Venue
Next Venue
Venue Description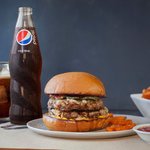 1. Umami Burger
242 King St, San Francisco, CA 94107
Named and acclaimed for the elusive 'fifth taste,' national chain Umami Burger aims to awaken your burger senses with its specially-coated patties and thoroughly perfected side pairings. Each bun is branded with a "U" and sandwiches carefully considered ingredients, like the restaurant's signature burger topped with Parmesan frico, shiitake mushroom, roasted tomato, caramelized onions, and Umami ketchup.