San Francisco Since this is a short week and you're still playing restaurant-opening catch up, we took the liberty of photographing every single thing worth getting at Super Duper's first non-burger joint (Uno Dos Tacos), ensuring that you'll be up to speed (and hungry) just in time for the weekend.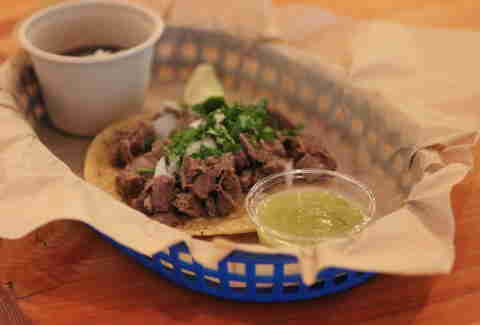 Uno: La Lengua
Don't worry, this isn't beef tongue. It's tenderly braised beef tongue that's served with onion and a tomatillo salsa, which adds the perfect tanginess to it. Continue Reading
Dos: Asada
This grilled flap meat taco is simply seasoned with salt and pepper, and comes with roasted tomato salsa and a blurry lime.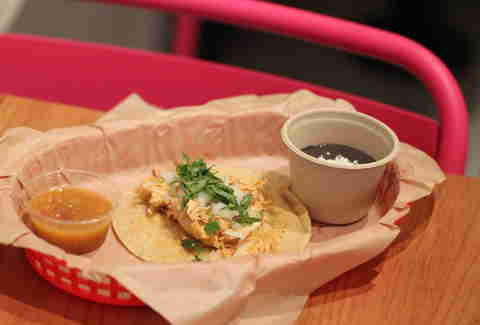 Tres: Tinga
This shredded chicken taco is prepared "tinga"-style, which means simmered in a red chipotle sauce to imbue it with a bit of spice and tomato flavor, without making it dry like other chicken.


Quatro: Carnitas
These are as seriously traditional as pork tacos come: a giant, wooden spoon slow-roasts the carnitas in an equally-as-giant metal -- for lack of a better word -- cauldron, that then cooks a magically delicious and tender taco filling, that then gets tortilla-hugged by roasted salsa.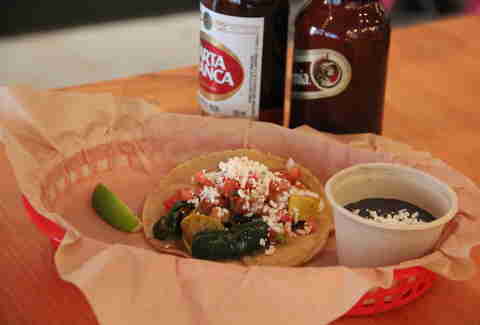 Cinco: Vegetariano
Before you dismiss the veggie option, know that this roasted veggie handheld has roasted poblanos, mushrooms, onion, and salsa fresca in it. Okay, now you can dismiss it. Oh, what's that? You don't want to dismiss it anymore?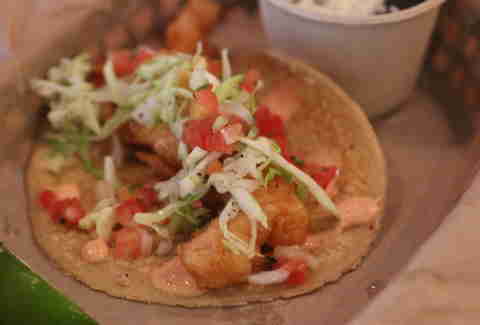 Seis: Pescado
The fish taco consists of fresh tomatoes, lettuce, chipotle salsa, and wild fried cod (in your face, civilized fried cod!).