These are strange times, especially for those of us that live in one of the seven Bay Area counties and, as of Monday, March 16, were ordered to shelter-in-place in an effort to slow the spread of COVID-19. This means residents in San Francisco, Santa Clara, San Mateo, Marin, Contra Costa, and Alameda counties are all required to stay at home "except for essential needs" until April 7. Luckily, essential needs include visits to the grocery store, solo outdoor exercise, like hiking and bike riding, and ordering food to be delivered or picked up from restaurants that are choosing and able to remain open. (Unfortunately for bar owners, places that just sell alcohol must close entirely.)
Still, even for restaurants that are able to pivot to a new model and especially for those that are not, this pandemic and the shelter-in-place order will have a devastating impact on not only businesses, but employees, and, unfortunately, not everyone will come out unscathed. 
San Francisco is already a tough town in which to own a restaurant due to sky-high rents and slim profit margins. Just last year, nearly 500 restaurants in the city closed, and that was without any kind of disruption. Now, even the ones that are still able to remain somewhat open are experiencing an incredibly steep decline in sales, and it's even worse for those that have been forced to temporarily shutter. All of this is to say: Local restaurants need our help now more than ever. The good news is that there are several ways you can do just that without putting yourself at risk.
Recommended Video
Ghost Kitchen: How This NYC Restaurant Is Responding to Coronavirus
Get your meals delivered
Though many SF restaurants have made the difficult decision (or were forced) to temporarily close during this time, there are plenty that are staying open and offering delivery through app-based services like Caviar, Uber Eats, DoorDash, GrubHub, and Postmates. Ordering from these services also benefits the delivery drivers who are putting their health at risk and continuing to work to keep those paychecks flowing, so you'll be doing two good deeds in one and getting a tasty meal out of it. 
Even while sheltering-in-place, it's important to continue practicing social distancing, so we suggest you opt for a "no-contact" delivery experience. Every app is offering this option, but the methods for doing so vary. 
Caviar: Tap "Add Instructions for Courier" in your cart (the screen before checkout) and tell them where to leave your food.
UberEats: Click "Add delivery note" under your address at the top of the checkout page. Here you can choose "Deliver to door" or "Pick up outside," as well as type in further instructions, like "leave at door" or "leave in lobby."
DoorDash: Enter delivery instructions on the checkout page (underneath address).
GrubHub: On the checkout page, you can opt-in to "contact-free delivery," which means the driver will call or text when they arrive and then leave the order on your doorstep or in your lobby. There is also a space to add additional delivery instructions. 
Postmates: At checkout, choose one of three dropoff options: deliver to my door, meet me outside, or leave order at door. First time using Postmates? New customers use code GET100 for $100 in delivery fee credits.
Don't want to spend money on what can sometimes be exorbitant delivery and service fees? UberEats is offering a $0 delivery fee for all local restaurants, which is the perfect excuse to skip the Whopper and fries from Burger King in lieu of a local burger joint. We hope that other delivery services will follow suit, but that remains to be seen.
And if you're worried about health risks from ordering delivery, you can take comfort in the fact that the CDC and the FDA both say that "currently there is no evidence to support transmission of COVID-19 associated with food," as well as the fact that these people are pros and have always practiced the required food safety rules. 
Order takeout and pick up your meal at the restaurant or curbside
San Francisco doesn't have a lot of drive-thru options, but a lot of restaurants, many of which don't usually offer delivery or takeout, are now offering meals you can pick up curbside or at the restaurant. (Just remember: You cannot sit inside at any restaurant or cafe.) Check before you go to see what the restaurant's policy is as many of them aren't able to take in-person orders and/or are not accepting cash.
This is the perfect opportunity to eat at some of your favorite spots with hard-to-get reservations, like A16 (call 415-771-2216 to order), Che Fico Alimentari, and Zazie, which is not accepting orders via the app since they take 30% of every order and is instead donating 30% of every order to its staff, and is also giving customers a free bag of pancake mix with every order.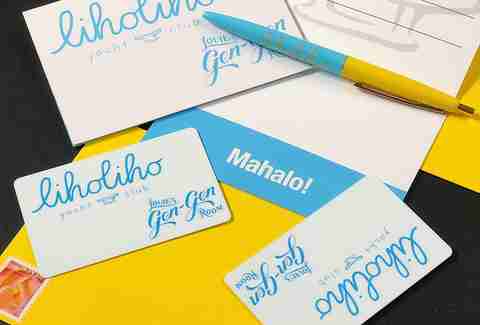 Purchase gift cards
Even if a bar or restaurant is closed, you can help support it by buying a gift card to use in the future. Think of it like giving them a mini-loan. Jim Angelus, co-owner of Kezar Bar & Restaurant in Cole Valley said that when people in the neighborhood reached out to ask how they could help, he quickly made a page where people can buy gift certificates, and that it really has made a difference. Other spots, like Nopa and Liholiho Yacht Club are even going so far as to offer discounts on gift cards as an incentive for people to buy them now (25% off at both). And don't forget: Just because a restaurant is still offering takeout doesn't mean that it won't also benefit from gift card sales. Check SaveOurFaves to see which SF restaurants you can help support by purchasing a gift card now to give to someone else or use later.
Leave reviews on Google or Yelp
We don't all have money to spend on gift cards, but we do all most likely have some extra time on our hands. Take a few minutes to leave a positive online review about bars and restaurants where you've had a good experience, even if it was a while ago. Local businesses really rely on the buzz that those reviews generate, so it's an easy and thoughtful way to make a difference.
Stay informed
Things are changing faster than you can wash your hands (20 seconds, people), so in order to stay up-to-date on what measures local restaurants are taking, visit their websites and social media channels for the latest on closures, delivery options, and more. Right now a lot of spots are testing the waters to see if takeout and delivery make sense, so things will likely change in the coming days and weeks. Do what you can to support your favorite restaurants now so that we can all raise a glass to good food and community when we can gather out in the world again.
Sign up here for our daily San Francisco email and be the first to get all the food/drink/fun SF has to offer.