For all those times you just want hash browns, and coffee, and an egg sandwich, and a Bloody Mary, and Advil, and like 3-4 Alka-Seltzers, and another egg sandwich, and a second cup of coffee, and maybe one more egg sandwich: here're the eight best diners in San Francisco.
The Grind (click here for address and deets)
Lower Haight
A Lower Haight staple, this chicken fried steak-ery just recently got a renovation, giving it sliiiiightly more room and a nice enough interior that you almost feel a little weird eating diner food here. Unless you're doing it on an outdoor patio, in which case you just feel awesome.
It's Tops Coffee Shop (click here for address and deets)
The Mission
Run by the same family for decades, this 1950s diner is the kind of place you'd base an entire burger chain on (paging Johnny Rocket's, Johnny Rocket's to the front desk, Johnny Rocket's... to... the front desk). And along with a jukebox, they've also got a (yawwwwwwwwn) bacon-stuffed waffle.
Just For You Cafe (click here for address and deets)
Dogpatch
This 30yr-old eggs-and-bacon-slinger in Dogpatch is usually packed, and with good reason: their menu's everything you could want from breakfast, including a helluva breakfast burrito and the Hangtown Fry: three scrambled eggs with bacon, oysters, and onions. According to them, "If this doesn't cure your hangover, you'd better just go back to bed."
Eddie's (click here for address and deets)
Alamo Square
If Comfortfoodlandia existed, Eddie's would be its king -- an unpretentious down-South fry-cookery off of Alamo square with great biscuits and oldies music. And best of all? It's extremely affordable.

Grubstake (click here for address and deets)
Nob Hill
Though you might not expect Portuguese food from a diner (or really anywhere other than a Portuguese restaurant, and maybe not even there, honestly), this place's got it, and it's perfect. Literally, you can't beat the linguica on garlic bread topped with their own special hot sauce.

St. Francis Fountain (click here for address and deets)
The Mission
This diner's been around since 1918. You don't stick around for almost 100 years unless you're doing something right/have read a bunch of lawyer books about adverse possession. Make sure to grab a burger and/or (but mostly 'and') one of their old-school milkshakes.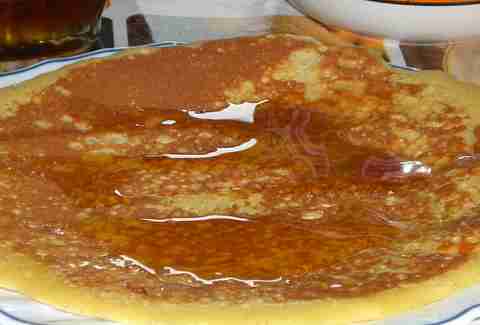 Golden Coffee (click here for address and deets)
Tenderloin
This Tenderloin mom-and-pop shop is where greasy spoon diner-needs go to die: there's fast service, cheap eats, and all-around on-point diner food. Bonus: people watching!
The Cove on Castro Cafe (click here for address and deets)
Castro
A historic Castro post-up, not only does this spot serve a mean version of all your favorite diner fare, they also offer all day, every day bottomless mimosas. All day. Every day.
Joe Starkey is Thrillist's SF Editor and will be trying to get to the bottom of those mimosas. Follow him on Twitter.