It was a bizarrely slow 30 days for food and drink openings in SF, meaning this month's list only includes seven spots, instead of the usual nine or 10. Still, we promise all seven are worth a visit, especially if you're into things like laid-back lounges, tasty pastries, delicious ice cream, indulgent Irish breakfasts, tequila, or our favorite: free beer. Read on to find out who's serving it up and why.
Recommended Video
Trendist: All Aboard the Unlimited Tequila Train!
Hayes Valley
In a time when so many of the new bars in San Francisco feel fancy and over-the-top, B-Side in the SFJAZZ Center is exactly what we needed. The laid-back lounge features plush leather couches, walnut tables and chairs with a midcentury feel, and a wall of vinyl records that diners and visiting musicians can ask to play. As far as the food and drinks go, the theme is thoughtful, approachable, and uncomplicated. The seasonal cocktails are made with "only" three or four ingredients, and food options like fried chicken sandwiches ($14), herbed falafel ($9), and a burger with crispy cheese ($15) are comforting and affordable. Yes, we just called a $15 burger "affordable." That's San Francisco for ya.
Cow Hollow
Technically The Barbershop isn't a bar or a restaurant because, well, it's a barbershop. You go here for a haircut, straight razor shave, beard trim, or "The Works" (haircut, shave/beard trim with blade, and a mini-facial "hangover cure"). BUT you can also head here to watch the game on the three TVs and drink free beer. For this reason, we absolutely needed to include it on the list.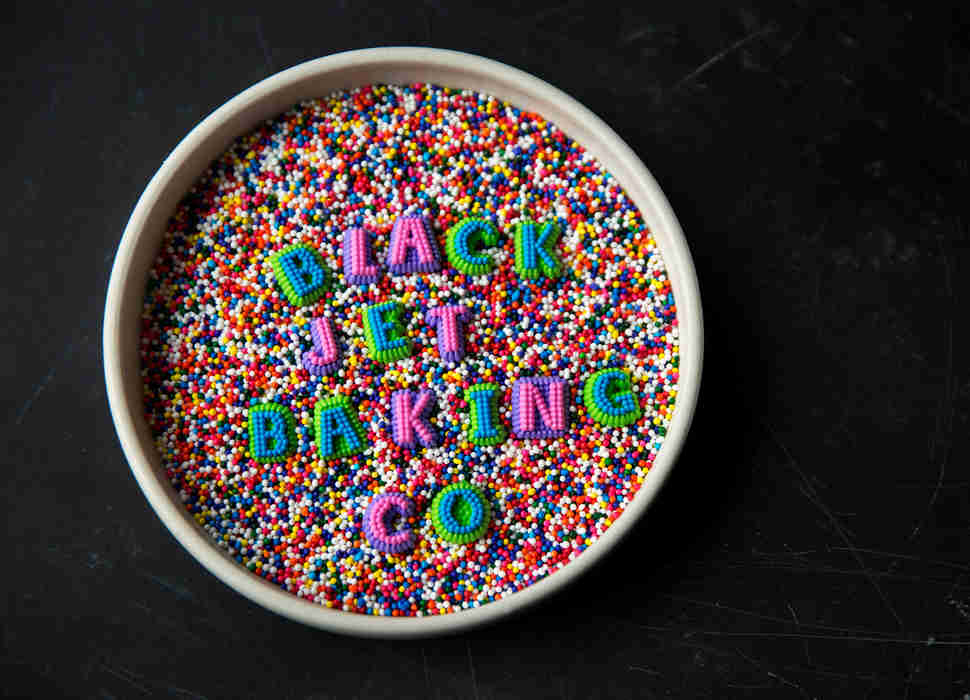 Bernal Heights
We've been ordering Gillian Shaw's delicious cookies and pies ever since Black Jet started delivering in 2010, but now this baker extraordinaire finally has a storefront to call her own in Bernal Heights. It's a simple to-go operation (though there are a couple of benches outside) but that's fine with us because it means we can satisfy our cravings for her chocolate chip cookies, Nutta Buttahs, lemon bars, and grown-up pop tarts whenever we want. Or, until it closes around 3:30pm. Bonus: It's serving Ritual Coffee, which just so happens to pair perfectly with those aforementioned cookies.
Lower Pacific Heights
Finally, after losing so many of our friends to Portland, Oregon, we're getting something in return from the city up north: a very tasty scoop shop that ranks on our list of the 21 Best Ice Cream Shops in America. Salt & Straw is definitely a fancy ice cream shop, so it should come as no surprise that the ice cream is handmade in small batches using all-natural dairy and local, organic, and sustainable ingredients. But it's the flavors that keep us licking: sea salt with caramel ribbons, chocolate gooey brownie, and peach vinegar cobbler with toasted nutmeg.
Jack London Square, Oakland
Here's what you need to know about this Irish pub near Jack London Square. It's pronounced "slahn-cha" and it means "good health" in Irish. And though we're not sure that partaking in an extensive whiskey selection, perfectly poured Guinness, or all-day Irish breakfast (black and white pudding, Irish pork sausage, Irish bacon, eggs, and boxty) is actually good for your health, we are sure that you'll be in good spirits in this cozy pub with exposed brick walls, built-in seating nooks, five TVs (showing European sports, of course), dart boards, and, best of all: a fireplace. Everything's just so much better when there's a fireplace, right?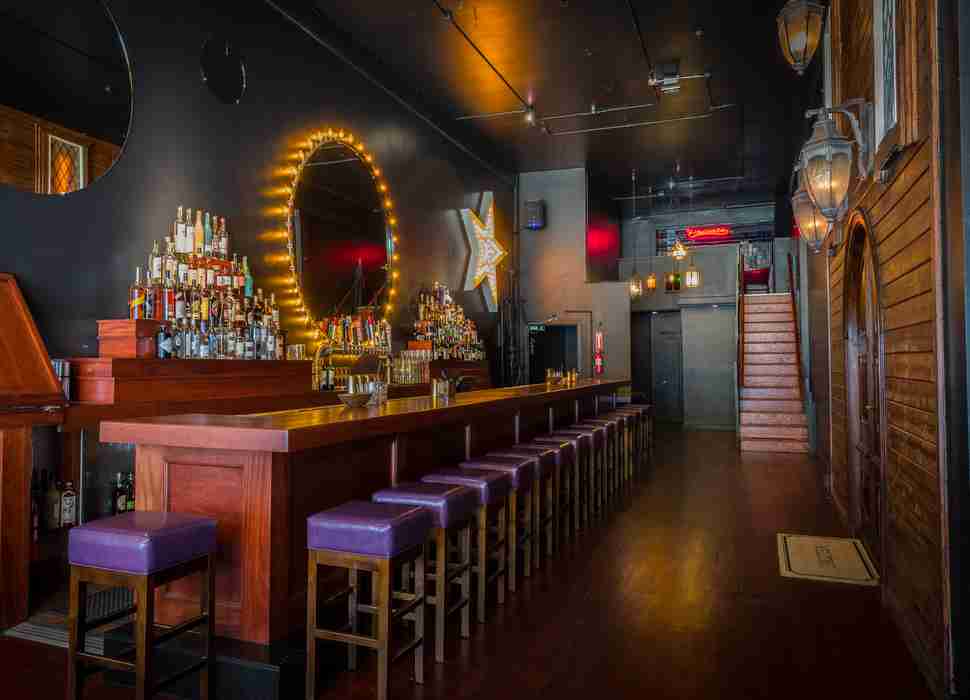 SoMa
The old DaDa space has been taken over by Dennis Leary (House of Shields, Natoma Cabana) and we're pretty excited about it. The bar is called Tequila Mockingbird and though we, of course, can't resist a cheesy pun, it's one of our new go-tos for more reasons than that. First: the atmosphere. It's dimly lit and features a mahogany bar, eclectic light fixtures, lots of purple, a "door to nowhere" (which you're going to see a million times on Instagram), and a tiny upstairs mezzanine lit by a neon "private" sign that was salvaged from an old porn store. Second: the menu, which features nine cocktails, all of which include tequila or mezcal, as well as 14 beers on tap. Our order? The signature Tequila Mockingbird with blanco tequila, Curaçao, grapefruit, and lime. It's dangerous in the best way possible.
Mission
There are a million places to choose from in the Mission if you're looking for a bar that serves great cocktails, a bar that serves cheap cocktails, a bar that serves a ton of craft beer, or a bar where you can order cheap beer without judgment. But there aren't as many choices when it comes to a fun atmosphere for a good glass of wine. Especially if you want to watch TV while sipping on that wine. Luckily, Zita, a new neighborhood wine bar is helping to solve that problem. The wine menu has everything you'd need or expect, and there's more substantial food than you usually find at a wine bar, including bruschetta, pizza, and lasagna. Wine, Italian food, and the game on TV? We'll see you there.
Sign up here for our daily San Francisco email and be the first to get all the food/drink/fun SF has to offer.