From the same pun-loving folks behind the truck (and two Peninsula brick 'n mortars), Curry Up Now is an approachable Indian street foodery on Valencia doing spins on American staples (burgers, burritos & french fries) and Indian classics like the above deconstructed pork belly samosa.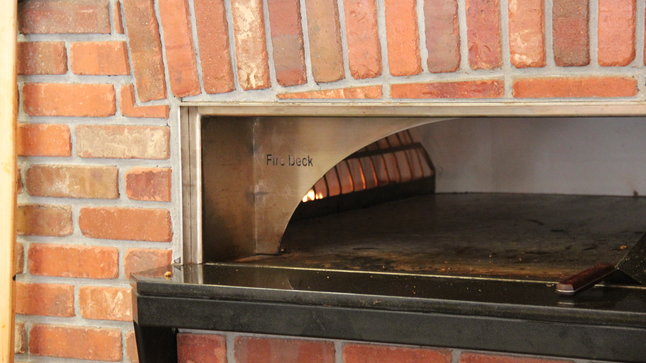 This place used to be a pizza shop. Awesomely, they've turned the left-behind oven into a brick naan-maker.
Seating options include stools with numbers on them...
... and this sweet communal, which uses scrap metal from the sides of old Indian delivery trucks.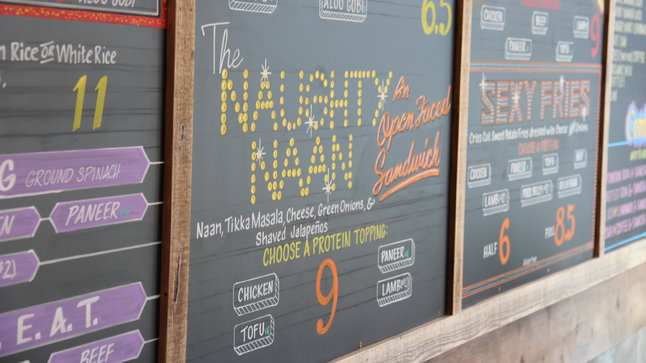 Designed by the same guy responsible for Ike's deli boards, their chalkboard wall menu uses fonts from all of the most famous Bollywood movies (Sholay!!).
These are the Sexy Fries: waffle-cut sweet potatoes that -- like David Justice from 1997-2000 -- are dressed with Indian stuff.
And then there are the drink offerings, which're served in these branded masons, and range from the Chai to the Mango Lassi, which'll both quench your thirst, and save Mango Timmy next time he falls down a well.