You know what's awesome? When someone takes something already great, and makes it even better, like that time they made Real Housewives… OF ATLANTA. Or when Craftsman & Wolves -- legendary makers of the soft-poached egg baked into a muffin -- started doing a savory menu to go with their new dinnertime hours. Check it..

That Sloppy Joe up above probably won't kiss Suzy Kolber on national TV (probably), but it'll definitely fill you with oyster mushrooms, Angus beef, and miso sweet potato buns

This isn't your typical mac 'n cheese with Manchego, since -- much like your shirt/face/pillow after a pretty intense night out in the Mission -- it's covered in fried and braised carnitas

Look at this giant cracker!!!!!... with cheese!

Also: they have beer now, plus wines picked by St. Vincent's sommelier/owner -- try a couple from the list and you might even be convinced that, like Nene said all along, Kenya was totally faking her relationship with Walter.
Recommended Video
Spinach and Artichoke Dip Pizza, the Ultimate Party Appetizer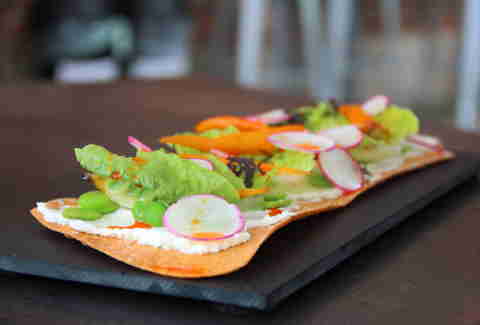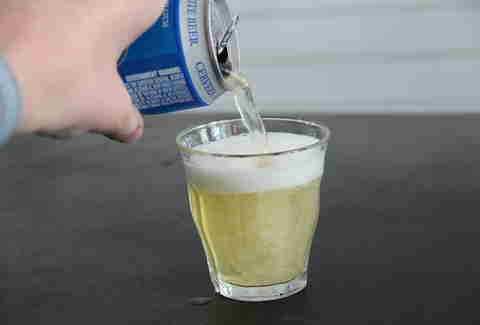 Previous Venue
Next Venue
Venue Description
1. Craftsman & Wolves
746 Valencia St, San Francisco, CA 94110
This communal-equipped, industrial-looking noshery is anchored by a 20ft display case behind which hang pictures of a torn-in-half plane and an abandoned van on an island... almost makes you wonder if they got LOST.