Much like bodily-fluid-less BART seats, rooftop bars in San Francisco are super hard to find. Enter: El Techo de Lolinda, a roof-topping, casual drinking and dining spot with wind guards to keep you cozy and a retractable tent they can pull out when it's warm and sunny... so get excited for September 5th and 7th!

The food up here's a pan-Latin menu that's more simplified than the one downstairs, with delicious bites like these patacones, which're green plantain patties with salsa and black beans (the magical fruit)

Plus, they've got skewers! There's chorizo with panca glaze, marinated chicken, steak with zucchini panca & onion, and veggie

The booze program's extra rooftop-y, with three drafts, six Latin bottled's, and an entire cocktail program offering the likes of this Pisco Apricot Tropical (pisco, lime, pineapple)..

... and this Daisy de Santiago, which... you're just holding for your girlfriend? Yeah, that. Definitely that

Did we mention it's a rooftop bar with a view? Yeah, definitely add this to your list.
Recommended Video
It's Worth Getting Sloppy For This Grilled Cheese Taco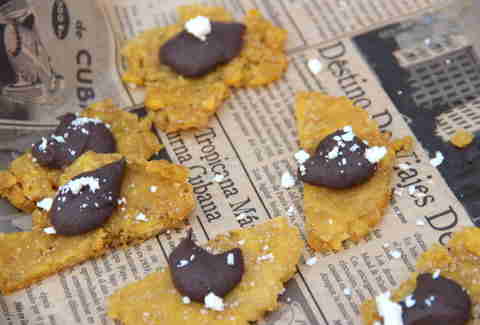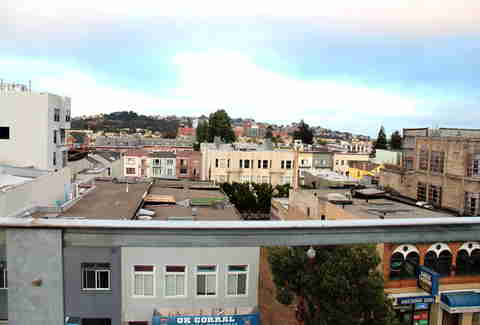 Previous Venue
Next Venue
Venue Description
1. El Techo de Lolinda
2518 Mission St, San Francisco, CA 94110
El Techo, the more casual version of the downstairs Argentinean steakhouse Lolinda, serves Latin American street food and pitchers of margaritas. You're gonna want to get the chicharrones de carne, which come in half pound, one pound, or one and a half pound orders (in other words, you'll need to come with friends). These aren't your basic sidewalk cracklin's -- these are massive fried chunks of roasted pork shoulder that you'll devour with housemade tortillas, lime, salsa, and escabeche meant to be enjoyed alongside one of the best rooftop views San Francisco has to offer.